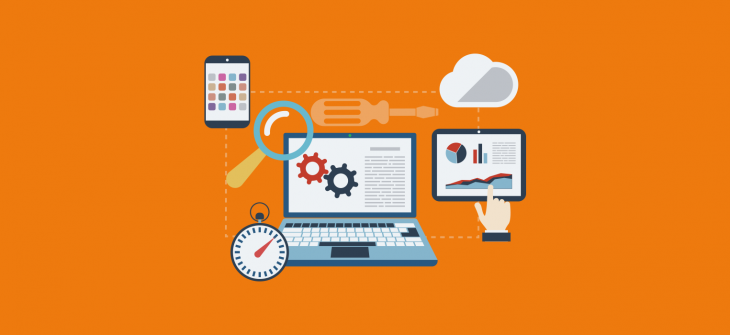 This month in search & digital marketing [January 2022]
Updated (mostly) daily, we collate and provide an overview of the most important news items for search and digital marketing practitioners worldwide
---
Friday, 14th January 2022
It's quiet… too quiet…
Whether or not it is confirmed as an update, there appears to have been at least a bit of a shuffle according to Barry Schwartz's reporting at SE Roundtable which comes from his observation of Webmaster World chatter.
Tuesday, 11th January 2022
Page experience update reminder
Although announced last year, Googler Malte Ubl posted a reminder that the page experience update will be rolled out for desktop devices in February. You can see a post about the tweet on SE Roundtable.
Reconsideration request backlog
Slowly being cleared, but still causing delays, Danny Sullivan has acknowledged that there has been a backlog that has caused delays in dealing with reconsideration requests related to manual action penalties.
Monday, 10th January 2022
Trending videos
A quiet few days sees one of the few real updates being a test of trending videos on mobile SERPs. Not a huge bit of news – especially as the article was edited to state that the rollout in the US was some time last year. Still, it hasn't reached the UK as yet and does serve as a timely reminder as to the growing importance of video.
Thursday, 6th January 2022
Read full answer button
In a blissfully quiet week so far, some interesting news – a German SEO has been seeing a test of 'read full answer' below 'people also ask' answers. It will be interesting to see if this has any impact on CTR for such queries as the 'full answer' appears in SERP rather than taking the user to the site in question. You can see screenshots on the SE Roundtable site.
Monday, 3rd January 2022
Too little, too late and too much, too soon
Two pieces of Meta news and two pieces which show that the mentality of 'move fast and break things' is still alive and well at the company regardless of its name change. The first is that Meta will be removing some Facebook targeting options around 'sensitive subjects' is from Search Engine Land. These topics include:
Health causes
Sexual orientation
Religious practices and groups
Political beliefs
Social issues
Causes
Organizations
And figures
Coming on the anniversary of an attempted coup in the US which was arguably fomented on the Facebook platform (as well as, again 'arguably', an attempted genocide in Myanmar, religious violence in India and much more) seems to be firmly locking up the door of a thoroughly empty stable.
Secondly is the focus on metaverse products by the Meta parent company – this featured in Digiday which carries an interview with the Vice President of Horizon, which encompasses Meta's VR products. This is another example of how unprepared the project was at the time of launch and, like many of the brand's recent metaverse announcements, seem fundamentally to miss the point of why the metaverse became a staple of science fiction – leaning into a Meta owned digital space which Apple has already distanced itself from and which seeks to limit and control a concept that began as an expansive and open idea – just as they did with Web 2.0.
Rich results report updated
From SE Roundtable, there's a piece covering updates to Google Search Console's products rich results report – though it's a change that came during the last few days of 2021, it's hit the level of general awareness this week.
---
Need help keeping up to date with the rapidly changing world of search and digital marketing? Contact us today to see what we can do for your brand.
Share this: