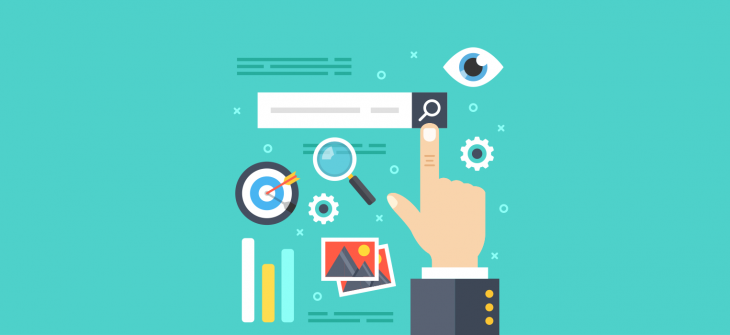 This month in search marketing: June 2021
The latest search and digital marketing news brought to you by Click Consult…
---
Monday
Google to work with UK regulator on Privacy Sandbox
In the latest of a fair few setbacks for FLoC, the Google answer to the cookie-less future, they are set to work with the UKs Competition and Markets Authority (CMA) on overcoming advertiser concerns about FLoC. We predicted this would happen when we covered its announcement, but it's good to see that steps are being taken. I was worried that a lot of this would be done retroactively, so things are actually going better than I expected which makes a change. The story, featured on Search Engine Land, carries the following quote from the CMA:
The CMA was concerned that, without regulatory oversight and scrutiny, Google's alternatives could be developed and implemented in ways that impede competition in digital advertising markets. This would cause advertising spending to become even more concentrated on Google, harming consumers who ultimately pay for the cost of advertising.
Friday, 11th June
Google changing algorithm to demote libellous content
The article is here, and is pretty positive – people that post defamatory things should beware, that kind of thing. However, libel laws have been used as a tool to supress and oppress (especially in the US and UK) by religious organisations, quack medical experts and more – and while fewer predatory websites is great, if it ends the same way many IRL libel laws have, then it could cause as much harm as it prevents. A lot will obviously depend on how the algorithm learns what is likely to be libellous, but it does give me pause.
Thursday, 10th June
Ranking ranking signals ranked Google's number one worst idea
Not really, but it was fun to write. They did say it was a bad idea, though – after Dawn Anderson pulled them up on a video from 2016 (it's been amazing to watch her become a genuine expert in machine learning, and I'd recommend following her for insight on how Google is developing as much as I tend to recommend Bill Slawski for his patent work). You can see the article on why RankBrain wasn't a ranking factor here.
What other industry would see a 12 Monkeys TV series gif as a header?
Another Search Engine Roundtable piece (I honestly have no idea how he does it. I'm almost a week late with this) – this time on a tweet from John Mueller on how there will literally never be stability in search. You can read why here.
Wednesday, 9th June
Moz acquired by iContact
While there are no financials available as things stand, the announcement that iContact has purchased Moz will have been met with interest by the SEO community. The tool set, which has been around forever, is mentioned less often as a must-have these days – but who knows what can happen with a little investment in the right places? CEO Sarah Bird had this to say:
Moz remains committed to continuing to improve the company's all-in-one SEO toolset and maintaining the accuracy of the data upon which it is built.

Since the beginning, Moz has elevated SEO as a critical strategy for growth and brand recognition. With this news, our mission remains the same. Moz should only innovate faster and more effectively for our customers. The shared focus on delivering powerful digital marketing solutions is a perfect fit for our brand, staff and community. We are excited to begin collaborating on new solutions for our collective customers.
Facebook's new payout interface a big Zuck you to Apple and Google
Zuckerberg made the announcement about their new payout interface hours before Apple's global developer conference in the latest in what is shaping up to be the worst reboot of east coast/west coast rapper wars of the 90s, as billionaires continue to prod each other from behind screens while continuing to pay no taxes. The story, which raises fair questions about the level of fees levied by Apple and Google, features on The Verge blog.
Tuesday, 8th June
Lighthouse 8.0
Search Engine Roundtable carries the latest update to Google Lighthouse Reports – the rollout of 8.0 and the corresponding changes of weighting for various aspects and changes in how strictly others are marked. The quote carried by the piece, from Google, indicates that a significant majority of sites will see an improved score. There are also a number of changes to the API, which is one of the reasons APIs a pain to use and why I have infinite gratitude for the tools that deal with that stuff for us.
Core update latest
Since the core update began rolling out last week, there's been a relatively muted response from the community and the blog featured on Search Engine Roundtable says pretty much that. It's been slow going so far, but that's not a definitive sign of the size of the update – these things can take their time. We'll know more in a few weeks, I assume.
Monday, 7th June
Keywords and link attributes
Search Engine Journal features a section of the webmasters hangout dealing with the age old question of keyword density. It will please most SEOs and content writers that the best practice answer seems to have remained the same – keywords are important, ratios are not, naturally written content will tend to feature the appropriate keywords and synonyms enough to get the message across.
The second article from that hangout is featured on Search Engine Roundtable, and covers link attributes. If anyone is able to remember the ancient time of 2019, in the long-ago pre-pandemic times, Google introduced a number of new link attributes (sponsored and ugc). The article features John Mueller's answer – which boils down to: Google will eventually learn the difference between them and, therefore, will eventually treat them differently but, for the time being, they're essentially treated the same as nofollow.
There was another question on inclusive language covered here, which has no real outcome, but is a really interesting question and has me thinking on the evolution of language and how that will be reflected by machine learning algorithms that will only see these changes reflected by a slowly building change to their inputs. Is there a critical mass at which point correct usage changes, is the use of literally figuratively acceptable until it literally switches to a figurative definition?
Platforms adding voice chat options
The Hubspot blog features a piece on a trend to add audio chats to existing platforms in response to the hype around Clubhouse. The whole thing, which frankly feels exhausting, is covered in the blog – from Twitter Spaces and Instagram Live Rooms to the work in progress at Facebook and LinkedIn. While I'm what I lately heard called an X-ennial (a kind of mid point between the end of Gen-X and the beginning of the Millennial generations) and therefore almost entirely obsolete from the perspective of cutting edge social media platforms, there would seem to be limited utility for marketing beyond the influencer model (except for Instagram, which already allows for Instagram Shopping CTAs) – though I'd be interested to see how many online conferences and podcasts will be prepared to experiment with these audio only options.
Thursday, 3rd June
Two-part Google Core Update to rollout in June/July
A new broad core update has started to roll out this week. This iteration, named the June 2021 Core Update, is expecte to be followed by a July 2021 Core Update next month.
Google told 1search Engine Land that some of the company's planned improvements for the June 2021 update are just not fully ready to be released this month. So Google decided to move ahead with the parts that are ready today and the rest will be pushed out next month in the July 2021 core update. Google will keep us posted on when that July 2021 core update is released.
"Of course, any core update can produce drops or gains for some content. Because of the two-part nature of this release, it's possible a very small slice of content might see changes in June that reverse in July," Google said.
Google said that typically most sites won't notice the updates but SEOs who manage a lot of sites will likely see a lot of changes in the Google search results. Also, because of the two-part nature of this release, it's possible that some content and sites might see changes in June 2021 that reverse in July 2021.
Wednesday, 2nd June
New Google Ad updates – including Local Ad Campaigns, Product Feeds, Customer Match
Google announced a slew of new features and tools at its Google Marketing Livestream event yesterday. This includes new features for hotel ads, local campaigns, local inventory ads, customer match, insight page upgrades, performance max, product feeds, tROARS and more.
Barry Schwartz gave a full update and his rundown included:
Hotel Ads
Hotel ads appear when a traveler searches for a hotel on Search or Maps. These ads appear in a hotel booking module that can show photos of the hotel, amenities, prices, and a link to book the hotel. Google is launching three new products to help our partners capture pent up travel demand.
Hotel booking extensions amplify advertiser's search campaigns and help expand the reach of these campaigns. This is now in an open beta for advertisers globally.
Local campaigns
Local campaigns are designed to help businesses provide their potential customers the information that they need to decide when and how to visit their stores and also make it easy for advertisers to promote their stores in the Google Search Network, Maps, YouTube, and the Google Display Network. Google is launching three new formats for local campaigns.
Local inventory ads
Pickup later is coming to local inventory ads. Local inventory ads feature allows advertisers to showcase their products and store information to nearby shoppers searching with Google. When shoppers click an ad or free listing that shows a local product, they arrive on a Google-hosted page for that retailer's store, called the local storefront. Google is expanding store pickup options by adding a "pickup later" option to local inventory ads. This is now in an open beta for advertisers in the US.
Customer match
Customer Match lets advertisers use their first-party online and offline data to reach and re-engage with customers across Search, the Shopping tab, Gmail and YouTube. Google said that using information that customers have willingly shared with the advertiser, Customer Match will show ads to those customers and other customers like them. This is now generally available to all advertisers globally.
Product feeds
Product feeds link to Google Merchant Center, enabling advertisers to leverage their product catalogues to create more dynamic ads. Product feeds pull product information and imagery from an advertising retailer's Google Merchant Center account and display this info as part of an ad campaign. This is now generally available for Video Action Campaigns advertisers globally. This is also now in an open beta for Discovery Ads advertisers globally.
tROAS – Target Return on Ad Spend
tROAS is a value-based, automated bidding strategy that stands for Target Return on Ad Spend. This Google Ads Smart Bidding strategy helps advertisers get more conversion value or revenue at the target return on ad spend (ROAS) they set. Bids are automatically optimized at auction-time, allowing advertisers to tailor bids for each auction. This is now generally available for Video Action Campaigns advertisers globally. And is now in an open beta for Discovery Ads advertisers globally.
Tuesday, 1st June
Facebook Import is now available in Microsoft Advertising
Microsoft Advertising is now rolling out Facebook Import, enabling advertisers to carry over their campaigns, ad groups, budgets, creative assets and more from Facebook into the Microsoft Audience Network, the company announced.
Facebook Import allows advertisers to extend their campaigns to Bing and the Microsoft Audience Network without spending extra time reconfiguring them, much in the same way the Google Import feature does. Enabling advertisers to get more out of the work they've already put in on Facebook Ads or Google Ads makes Microsoft Advertising an easy option for marketers who want to scale their campaigns.
---
There's always a lot going on in search and digital marketing – and 2021 is already guaranteed to be one of the fastest moving yet. Keep up to date with our monthly news blogs – or stay ahead and contact us today!
Share this: