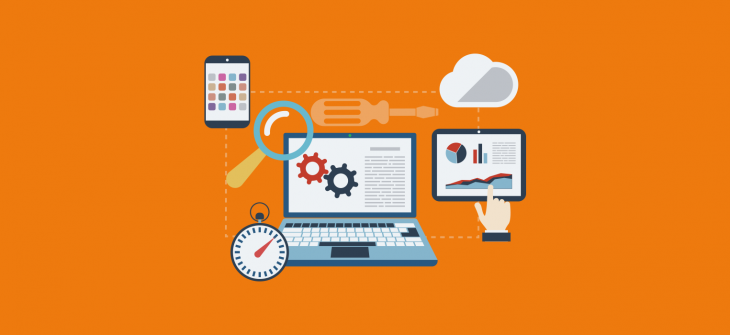 This Month in Search Marketing [September 2020]
It's September. Already. September. Here's some search news…
---
Monday 14/09/2020
How to featured snippet
First of a couple of stories featured on Search Engine Roundtable – Google are testing a combination How To rich result and carousel, according to today's article. I've not seen it myself, but if Barry Schwartz says it's new, you can be fairly sure it is.
Local reviews
Another one from Search Engine Roundtable, which carries a story about emoji showing in the review attributes.
Friday 03/09/2020
robots.txt tester
Just the one piece of interesting news I've come across today – Microsoft has launched a new robots.txt tester. Covered on the Search Engine Land site, the new Bing Webmaster tool is designed to help diagnose crawling issues and can also be used to make edits.
Thursday 03/09/2020
LinkedIn
Far from just being a place you go to ignore messages from people selling 'high DA links', LinkedIn is also a business platform – and has added some features to the business pages which has been well covered by Search Engine Journal.
Google Ads
In a move totally about privacy and not about a multi-billion dollar company squeezing SMEs for as much as possible through obfuscation, Google has decided to limit what data Google Ads users will be able to see in keyword reports – a move that will absolutely cost money for advertisers.
Search Engine Land's article brings the right energy – stating at one point:
Google already limits query data in Search Console for this reason. The difference, of course, is advertisers pay whenever a users clicks on an ad triggered by a users' query. The loss of this data could have real financial implications for advertisers. Advertisers won't know what we can't see.
Wednesday 02/09/2020
Content length
There's an interesting discussion of a Twitter exchange with Googler John Mueller on the Search Engine Journal site – while it won't come as too much of a surprise to find out that word count is not a ranking factor, the discussion around the topic is a good one. Plus it has a meander around the semantics of using 'comprehensive' as interchangeable with both 'large' and 'definitive' and I like that kind of thing.
Voice search
Search Engine Watch has a piece of research on voice search – it has a lot of interesting looking charts, but uses the 50% by 2020 ComScore statistic which gives me pause when considering general veracity – especially as it links to a ComScore page which doesn't make the claim. I was quite excited about that second part as I'd not managed to find the origins of the prediction (which I'm sure I used myself when I originally heard it a few years back). Sadly the origins of the claim remain a mystery and I remain skeptical of any article that uses it.
Microsoft Ads redesign
Another article from Search Engine Journal details the update of the Microsoft Ads platform. I will admit to seldom accessing it, but there's plenty of useful detail in the article.
Tuesday 01/09/2020
Licensable content
Google, as detailed on Search Engine Journal, has begun showing labels for 'licensable content' in image searches.
It features the following quote:
… with a seemingly infinite number of images online, finding the right image to use, and knowing how to use that image responsibly, isn't always a simple task.

After collaborating closely with image creators, stock image providers and digital content associations, we're launching several new features on Google Images to address this need.
Which is interesting in many ways – not least because it shows that somebody at Google knows that it's the right thing to do to pay for content sometimes. *stares in poverty stricken journalism industry*
Home activities Rich Results
Again in Search Engine Journal, another story covers the release of home activity rich results. Working on the event and video types (for events marked as online only), the required properties are as follows:
publication (date of live stream)
publication.endDate
publication.isLiveBroadcast
publication.startDate
---
Did I mention it was September? Keep up to date with the month's news right here (we'll be updating as close to daily as we can) – or contact us to see what we can do for your brand.
Share this: