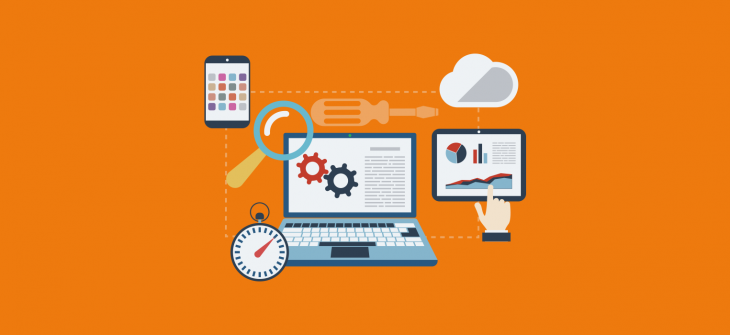 This month in search marketing: September 2021
The latest search and digital marketing news brought to you by Click Consult…
---
Tuesday, 14th September
Google to enforce unique product identifiers
Beginning tomorrow, Google will be enforcing requirements for products to feature unique product identifiers for free listings and Search Engine Land covers the news in-depth. While the recommendations have been in place for a while, products without UPIs will face rejection from tomorrow.
Googler Explains Passage Ranking
There's a nice bit of explanation on passage ranking featured on the SE Roundtable blog following the latest SEO Office Hours video conference. While there's nothing in there that hasn't been said before elsewhere, it's a nice summary and a great intro to the topic.
Monday, 13th September
Potential ranking update
SERoundtable features the latest chatter about a potential update. The various monitoring tools have been registering higher than average volatility for an extended period, leading to questions as to what is driving the change. With flux still happening, there are no answers as yet, but for brands experiencing drops, it will hopefully help to know that there's more to it than an individual site.
New CSS property
A new CSS property will allow websites to improve load times by skipping offscreen content. While John Mueller has already stated that this will not directly impact ranking, there is still ample reason to implement a change based on the 'small boost' or 'tie breaker' aspect of speed and CWV when it comes to rankings.
Site quality an holistic measurement
During an exchange discussing site quality, Googler John Mueller confirmed that 'quality' is a sitewide rather than page level metric. Not ground-breaking news, perhaps, but always nice to have definitive statements on anything:
---
When it comes to overall site quality, it's not the quality of the missing pages from indexing, it's the whole site. For what it's worth, you don't have to convince us, we don't turn any dials, we're just giving you advice. If you prefer to spend the time here, that's up to you.

— John (@JohnMu) September 10, 2021
---
Reasons for title rewrites
Perhaps I'm just excessively nerdy, but I found this article on title tags and possible reasons for their rewriting to be really interesting. It takes a look at the various pieces of advice on offer, how they relate to Google guidance and offers some insight into possible drivers of changes to titles in SERPs. Well worth a read.
Wednesday, 8th September
Twitter announce Communities
Twitter has announced the roll out of a new feature, Communities. Communities will provide "a dedicated place to connect, share, and get closer to the discussions" users care about most and will look to rival the likes of Facebook Groups.
imagine an alternate timeline where everyone just gets you

say hi to Communities—the place to connect with people who Tweet like you. testing now on iOS and web, Android soon! pic.twitter.com/TJdKwUa4D2

— Twitter Communities (@JoinCommunities) September 8, 2021
Each Twitter Community will have a moderator that will "enforce Community rules and keep conversations informative, relevant, and fun". Each group will initially be invite only, however the company have stated they are looking for ways to allow users to discover and join Communities that would like to be a part of.
Tuesday, 7th September
Microsoft announce September updates and product releases
In a bid to better empower relationships with customers, Microsoft has announced a series of product updates this September.
Video Ads
Video ads are now piloting on the Microsoft Audience Network in the US, Canada, UK, France, Germany, Australia, and New Zealand. Video ads will enable marketers to boost awareness , capture attention, and drive leads from users who are "actively consuming content on MSN and Microsoft News".
Vertical-based product ads
A second pilot will also see the introduction of vertical-based product ads on the Microsoft Audience Network. Marketers will be able to use their existing feeds to "create rich experiences" for target customers by showcasing auto listings, events, hotels, holidays, and tours and activities within native environments.
Disclaimers in ads
For users that are not currently using Shopping Campaigns, Microsoft has introduced a new way to inform customers about specific information related to your business. The feature will prove to be extremely useful for users currently operating in heavily regulated industries such as financial services, automotive or health and wellness.

Inline appeal
In a bid to make it easier to understand editorial push-back and to appeal against rejected product ads, Microsoft will introduce Inline Appeal ahead of the upcoming holiday season. Found within the Microsoft Merchant Center, users will get full visibility of policy violations and be able to request for appeal/amend ads directly within the interface.
Third-party integration
Microsoft has announced new third-party integrations to ease implementation surrounding Universal Event Tracking or UET on websites. Integrations will now include Google Tag Manager, Shopify, WordPress, and Squarespace. Users can access these when setting up tagging by using the option "Add tag through a website editing platform.
Monday, 6th September
TikTok reveal what it takes to create the perfect ad
By identifying creative attributes such as video duration or closed captioning, TikTok has published four best practice tips to help a video reach a larger audience:
83.19% of top-performing videos have a resolution of at least 720P
93.02% of top-performing videos use audio
98.63% of top-performing videos use the recommended 9.16 aspect ratio
82.13% of top-performing videos use a vertical aspect ratio
Thursday, 2nd September
Page Experience Update fully complete
Google has announced that the Page Experience Update, which first began to roll out in mid-June, is now complete alongside updates to the Top Stories mobile carousel.
The addition to Google's existing ranking system will now consider several page experience signals, including LCP, FID and CLS when analysing websites. The update also included a change to the Top Stories carousel which will now include all news stories as long as they meet Google's News policies.
To help provide more actionable insights Google introduced a new report in Search Console to quickly evaluate site performance in relation to core vitals and page experience signals. You can find out more information on the Core Web Vitals report here or download our simple guide for an in-depth look at what each signal means.
Share this: