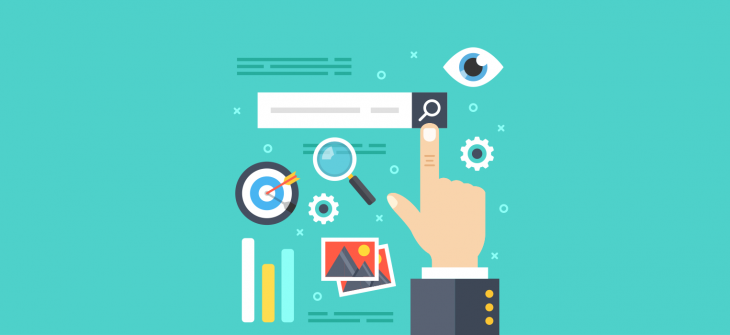 This Month in Search [July 2022]
And just like that, July is upon us, a slow start in news, but from 1st July users have a year left of Universal Analytics. Here we'll be running through the top search and digital marketing stories from the month ahead
---
Tuesday 26th July
Google Ads will automatically switch some conversion actions to data-driven attribution
Google Ads managers may have received an email from Google recently, informing them that Google will automatically move some advertisers conversion actions to data-driven attribution, on an opt-out basis.

If you have administrative access to your Google Ads account, you'll receive an email 30 days before any changes will take place. You can do nothing if you want to let the scheduled switch happen, or you can go to the "Switch to DDA" page to opt out or switch earlier.

Regardless, it's important to keep an eye on your emails for updates about which accounts could be affected, and analyse the impact that switching to data-driven attribution would have on reporting and conversions. If it's not for you, make sure to turn it off. We would also strongly recommend doing this for your light switches, gas and taps, too.
Bang! And the (blurry, poor quality) images are gone!
Google Maps has updated its photo and video criteria for Google Maps user-contributed content policy. Selfies, excessively dark or blurry photos, and the use of dramatic filters that alter true representation of places may now be removed from Google Maps. This essentially signals the final blow for all MySpace content.

Google added and altered these two lines:
(1)If the primary subject of the content is irrelevant to the location (including selfie photos where the person/group is the main focus), it may be removed.
(2) Examples are excessively dark or blurry images, significantly rotated compositions, and use of filters that dramatically alter the representation of the place.
Google Search displays return period policy in search results
Google has been displaying a new snippet line for some e-commerce sites that show the return period policy for that product. Under the main search result snippet, Google will show "x-days returns."
Like with seller ratings being displayed under search snippets, Google is running a test where standard organic results use Merchant Center feed data alongside structured data – expect to see returns and delivery information shown in the future.
Hotels listed on Google in "Featured In" section
We have all used Google at some point as our main source of finding a hotel; we look into reviews, photos, how many stars – and now you can read third-party reviews of the hotel.

The "Featured In" section shows you articles that mention the hotel you're searching. It seems like Google is jumping into action and pulling sources together to help searchers make decisions. Can being in the "Featured In" section boost hotels SEO practices? Time will tell how this is going to affect hotel rankings, but this could be a step in applying this feature across all businesses.
Wednesday 6th July
GA4 gives you more
Google analytics users will be able to access more data as Google Search Console Insights now supports Google Analytics 4 properties.
The update, rolled out today (July 6th) addresses a limitation of Google Analytics 4 (GA4) properties by making them compatible with Search Console Insights. Up until now Search Console Insights – launched in 2021 – was only compatible with Universal Analytics properties.
The update comes in preparation of the migration to GA4 for July 2023.
Tuesday July 5th
Google too dependent on ads? Neeva!
Sridhar Ramaswamy, CEO and Co-founder search engine "Neeva", stated at the launch of the new browser in 2019, that Google had become dependent on ads that were limiting the quality of search results.
He believes in a "no ads" approach, making Neeva the only search engine on the market that's both ad-free with a privacy option. The catch? It's a paid-for subscription service with the aim of being designed to serve people rather than advertisers.
Friday July 1st
The tea is spilt on a "not well-known" Google Ads tactic
Audience bid modifiers that are manually set can be used to help prioritise which audience list is served if a user is on multiple lists. Torkel Öhman, CTO at Amanda AI has released a video explaining how to optimise automated Google campaigns, viewers will learn how to:
Optimise your automated advertising campaigns
Change both the targeting and attribution of audience lists with bid modifiers
Get insights into other methods of how to advertise effectively and drive better results on Google
Google's latest addition to their policies; more red tape or sensibly cautious?
Google has said it will not show rich results on products that are widely prohibited or regulated, or that can facilitate serious harm to self or others. The update includes Google not showing star ratings, prices, or availability information etc.

Find places through reviews
It looks like Google has begun testing/ rolling out a new local search feature in main web search results. The new feature has been spotted a couple of times by various users, and is called "Find places through reviews".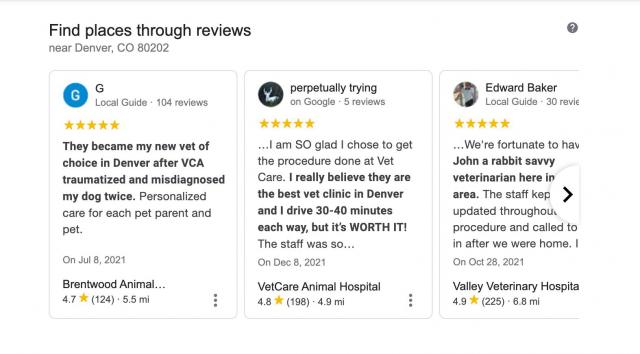 ---
Need help keeping on top of the rapidly changing world of search and digital marketing? Why not contact us and speak to one of our experts today, and see what they can do for you?
Share this: