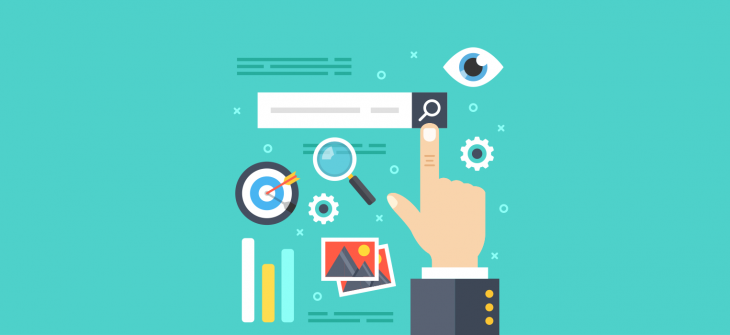 This week in search (15/12/2017)
As the end of the year approaches, Google releases a video illustrating our slow descent into a dystopia, explored space and revealed concerns about video ad fraud and Click finds out where its knowledge panel went
---
The year in searches, while Google did its best to end on a positive note, was enough to inspire PTSD as it showed a rollcall of the year's most searched for terms and the awfulness that inspired them.
Top searches included tragedies such as hurricanes, wildfires, the UK election and the iPhone X, while top memes and music did their best to make me feel every year my age.
Further holiday doom comes in the form of a report by Google that found there were losses to premium publishers totalling more than a billion dollars a year. These losses, caused by counterfeiters impersonating other sites, have led to a call for advertisers to demand that campaigns should run on inventory authorised by inclusion in their ads.txt.
This was balanced, somewhat, by predictions in a second The Drum article, that these reports are unlikely to deter or diminish growth in programmatic ad spend – set to reach almost three and a half billion pounds by the end of 2017.
Twitter have announced that they are about to roll out support for Tweet threads, stating that users will be able to click a plus sign to add the next tweet to a thread. With reports last week suggesting that longer tweets have increased engagement, it will be interesting to see what stats will follow on the performance of this addition.
In out of this world (sorry) Google news, Google's AI technology has been used to parse data from the Kepler space telescope, finding new solar systems around distant stars. The latest in an increasing number of machine learning success stories, this should highlight the leaps and bounds that Google is making.
It has also been made clear (by Googler John Mueller) that your log files will reveal whether you've been switched to Mobile First indexing. Leading to this tweet from Screaming Frog:
*cough* https://t.co/sIVPVTN91Q https://t.co/f70VOcu7Bl

— Screaming Frog (@screamingfrog) December 15, 2017
Finally, in news that pleased me immeasurably, Click Consult has not been the only one experiencing difficulties with its branded knowledge panel. In fact, it seems to be the result of some tinkering on the Google side – with the knowledge panel shifting to [brand]+[location] searches. While a relief to know the issue is widespread, it will be interesting to see whether this is indicative of more localisation changes on the way or – if not – what it is that's coming down the pike.
---
Click Consult's aim is always to keep up with the news and ahead of the trends so that our clients don't have to. To find out what we can do for you, contact us today – or take a look at our resources for industry leading, actionable insights.
Share this: