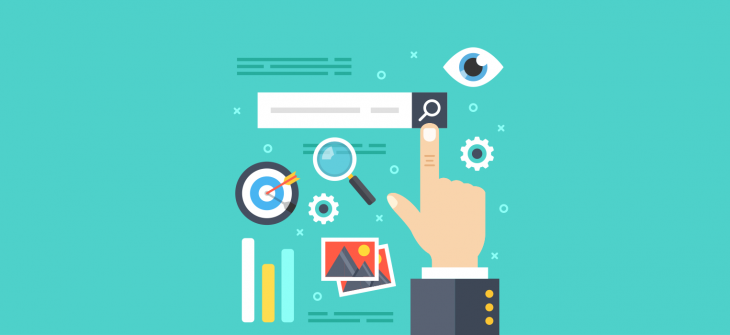 This week in search [19/11/2018]
Like me, digital marketing never sleeps – so in a break from playing nurse to the family's first winter illness, here's what I've been reading
---
Wednesday/Thursday
While I battle with my own ineptitude, trying to run a household while my actual grown up partner is ill, the world of search continues to move on, without a care for me and my marigold clad hands.
John Lewis
I meant to mention this last time I posted an update, but forgot – but Twitter has used my favourite time of the year as part of its Christmas ad campaign. @JohnLewis – an American IT professional who battles annually with the flood of mentions when the retail store of the same name releases its Christmas ad (something Moz experienced last year due to Moz the monster) – is the star of a great bit of content.
Marketing science
I in no way share this because I wrote something similar about content marketing and link building 18 months ago, but simply because it's an interesting article on why, despite the creative nature of advertising and marketing, we need to retain a footing in science. This article was in Marketing Week, and, sadly, it wasn't by me.
YouTube
YouTube has begun testing 'ad pods' according to Marketing Land, who carry a comment from YouTube about how they hope rolling two ads in to one will result in a more TV like ad experience and, because we all watch ads on TV, will result in better view metrics and lower content abandonment.
Monday/Tuesday
Marketing automation trends
Marketo, part of the Adobe group, has put out an interesting blog citing the five trends that will apparently determine the future of marketing automation. While including a lot of buzz words, the article makes some good points about the benefits of testing, a resurgence of 'permission marketing' and 'omni-channel' marketing. Also, the internal linking is, as the kids say, on point.
Singles Day
I spoke about this briefly at last week's Ceuta Conference, but the 11th of November is rapidly becoming the world's largest consumer holiday – with sales running at one billion dollars an hour from midnight to midnight. Marketing Week's article today makes a compelling argument as to why the west may need to start paying significantly more attention to the day in 2019.
Black Friday extension
Wordstream had an article back on the 16th (but which I've only just gotten around to) on Google's new Black Friday promotion extensions. While it will take me a little time to actually understand the concept (which seemingly uses existing promotion extensions to create a further, unique ad unit in SERPs), it may be worth mentioning to your paid search team in an effort to capitalise on the new opportunity when Black Friday rolls around this Friday.
No comment
In what will be both a relief to brands and agencies alike, consumers will not be able to comment on search results, Search Engine Land is reporting. Thankfully, the commenting opportunity will only be extended to live sports results – because they're likely to be entirely innocuous.
---
Keep up to date with all things search by signing up to our blog, or check out our resources to take your efforts to the next level with our industry leading insights.
Share this: