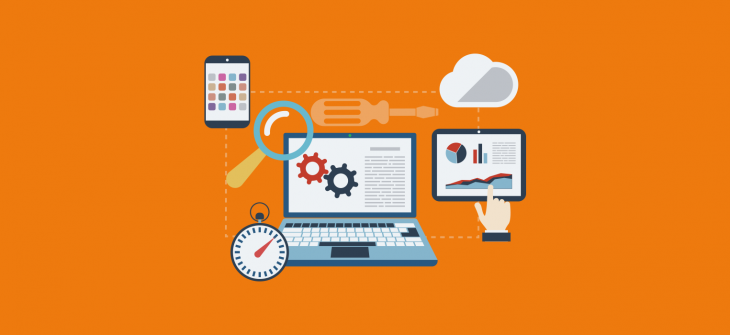 This week in search…
As always here at Click Consult we aim to keep one step ahead of the industry and bring you the latest news from across the globe on all things search marketing.
---
Bing to boost local business with introduction of bots
Bing, one of the world's most popular search engines, has announced the introduction of bots in order to help local businesses. Through the Bot Framework, Microsoft is integrating local search into results in a bid to make the service more interactive and transactional.
The bots which will be created automatically from the data held in Bing Places is due to be rolled out on Facebook Messenger and Cortana shortly and will start by looking at the restaurant industry.
Back in April Matt McGee spotted the appearance of chat functionality for selected Seattle-area restaurants and thus the idea came into fruition.
Businesses don't need to do anything technical, other than answering a few structured questions and accepts the bot agreement terms. Thereafter, when users search for the business, a screen like the following will appear.
---
---
Users can then get basic questions about the business answered through the bot (eg, "do you have outdoor seating?"). If there's a question it can't answer, the bot will refer the user to a phone number.
There are three noteworthy aspects of this development:
The consumer experience: ability to get deeper questions answered and possibly conduct transactions within the SERP
The automated creation of the bot using data provided to Bing Places
The fact that the bot will be available across channels and platforms (create once, publish across sites)
Local businesses will be able to add "channels" with the click of a button, such as Facebook Messenger and Cortana. Currently, Business Bots is available for Bing, Skype and SMS.
Google to allow publishers 'ad blocking' override
Google will let publishers ask people who use ad-blockers to either enable advertising or make a payment to view content without ads.
"Funding Choices" their latest feature will roll out first in North America, UK, Germany, Australia and New Zealand, according to their latest blog.
Ad blocking programs are designed to protect consumers from intrusive web ads that slow down browsers and vacuum up personal data.
Ad blockers take "a big toll" on publishers and producers who rely on advertising revenue, said Sridhar Ramaswamy, Google's senior Vice President in Ads and Commerce.
"We believe these changes will ensure all content creators, big and small, can continue to have a sustainable way to fund their work with online advertising," he wrote.
Google is part of the Coalition for Better Ads, a group which also includes News Corp, Facebook and Unilever, and is dedicated to "improving users' experience" of online advertising.
Recent figures from the Internet Advertising Bureau (IAB) suggested that 22% of UK adults use an ad blocking service online and Ad Blocker Plus claimed to have more than 100 million active users worldwide.
Google is also working on an ad-blocker of its own, which will function in its Chrome browser which will target those that do not meet Google's standards.
Bing joins Google and Pinterest amongst others with visual search updates
Bing have today announced new changes to their search offering by launching Bing Visual Search , a programme that will allow users search specific objects within images.
They are expanding its image search toolset with a new product that lets users search for specific items shown within a larger image and is available now as part of Bing's existing image search tools.
---
---
According to a piece by the team at Search Engine Land, Bing says its new visual search tool will work with existing internet images as well as new user-taken photos. It's available now on Bing.com (desktop and mobile) or in the Bing mobile app. Bing is also making visual search available to developers via its image search APIs.
Some of Bing's competitors have released or announced similar search/shop-within-an-image tools recently. Google is using product metadata to identify items seen in a photo, and also plans to launch Google Lens soon, a tool that turns smartphone cameras into a search box. Pinterest has its Shop, The Look feature, which turns items inside an image into something users can buy. Even Instagram is testing a way for consumers to buy specific items seen in images.
---
There is more news in search each week than it would be possible to adequately relate in one post per week. Nevertheless, Click Consult prides itself on remaining up to date with everything happening in the industry. To find out how you can take advantage of our expert knowledge, contact us today.
Share this: