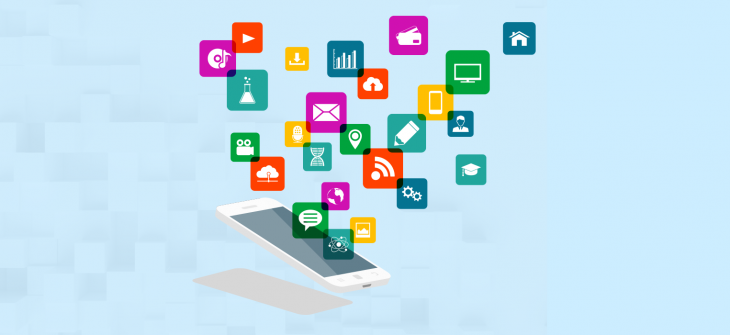 This week in search
Keeping up to date with everything that the marketing world throws up can be difficult, but as you know by now, here at Click Consult we produce our weekly roundup for you to digest. With that in mind let's look at what the industry are talking about in this week in search…
---
Google facing $1 billion in potential liability with UK class action
Google has seen one of their historical cases reopened and face potential charges of up to $1 billion, after a class action lawsuit was opened in the UK.
Back in 2012, Google paid $22.5 million to settle an FTC claim that the company "misrepresented to users of Apple Inc.'s Safari Internet browser that it would not place tracking cookies or serve targeted ads to those users . . ." The company bypassed Safari's cookie-blocking settings, it said, to deliver a "signed-in" user experience.
Google explained that it "used known Safari functionality to provide features that signed-in Google users had enabled," adding that "advertising cookies do not collect personal information."
This same conduct is now the subject of a class action lawsuit in the UK, which potentially includes 5.4 million people who owned iPhones between June 2011 and February 2012. Hypothetically the liability in the matter could exceed $1 billion, an amount much higher than the settlement in the US action.
The UK lawsuit is being framed as a privacy case about the "misuse of personal data." Google says that it believes the suit is meritless and will contest it.
According to Search Engine Land the group pursuing the case is called "Google You Owe Us." On the group's website it makes the following statements about the case, called a "representative action" in the UK: "We believe that Google took millions of iPhone users' personal information illegally in 2011 and 2012. Google did this by bypassing default privacy settings on the iPhone's Safari browser.
"We want to ensure that big companies like Google respect our privacy in the future. Our personal information is valuable and it must be used it in a way that is trustworthy and fair."
Amazon's Alexa heads to the workplace
The Alexa voice assistant from Amazon has been a huge success in 2017 and as Google and Apple attempt to catch up in the home market, Amazon is pushing into a new market with Alexa for Business.
According to an update by the company, office workers will soon be able to use the firm's Echo smart speakers to set up meetings with colleagues, book conference rooms and other basic tasks.
Discussing whether or not the service would be trusted in a business setting Geoff Blaber, analyst at CCS Insight said: "Without a doubt privacy and security is the number one issue, arguably that's more important than the functionality."
---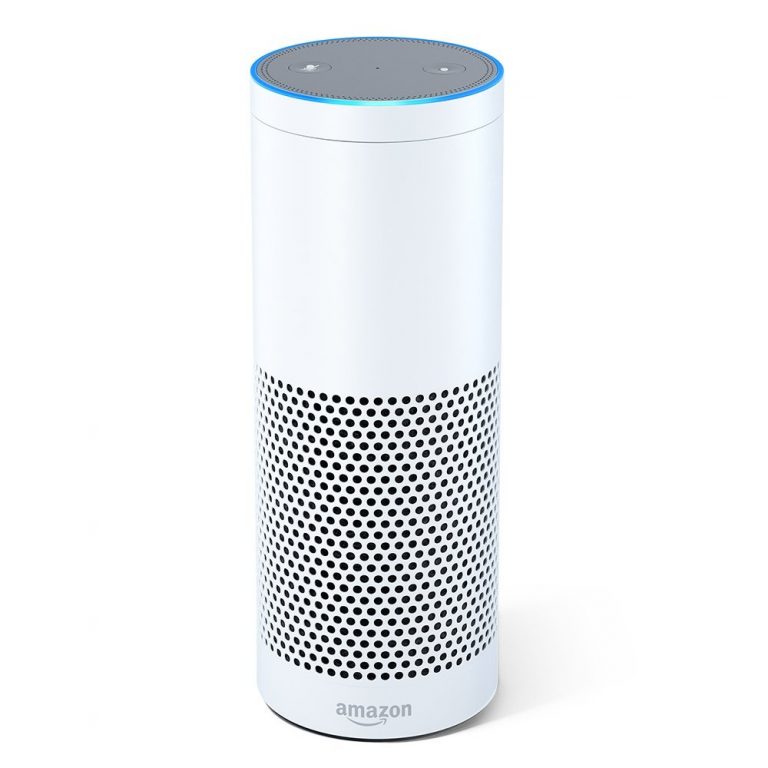 ---
Companies will undoubtedly be cautious about putting Alexa into meeting rooms and offices where sensitive information is being discussed due to their constant listening system.
Amazon have assured user that they don't collect information until activated with the "Alexa" wake word, but there are times when this happens by accident.
Mr Blaber said it made sense for Alexa to start with mundane office tasks, such as ordering more printer paper, before anything too adventurous.
Presenting at AWS Re:invent, Amazon's annual cloud computing conference, the firm said it was working with major enterprise software companies, including Concur – which handles a lot of travel and expenses for businesses – and Salesforce. They also suggested that adopters will be able to create their own customised skills such as directions around a building, or to answer questions about the business.
Google brings local lead generation to Google Assistant and Google Home
Google is bringing new forms of local search to the Google Assistant and Google Home. The company announced it's working with local home service providers "like HomeAdvisor and Porch."
On any platform where Google Assistant is available, users will be able to ask for contractors (eg, "Ok Google find me a plumber"). That initiates a structured interaction which generates a lead or contact with a local service provider.
Users can ask to be connected by phone at the end of the process to a contractor or receive a list of relevant, pre-screened contractors. This is a highly structured local search and lead-generation experience that will bypass conventional search results (ie, business listings).
In its blog post, Google said the new functionality would be rolling out in the next week or so but didn't say anything about its own advertisers or how many third-party directories might eventually be involved. There's also no word on whether Google will collect a share of the lead price or any sort of "toll" otherwise.
Currently, if you ask Google Home for a local service provider (eg, "I need a house painter") you'll get three "thin" listings with address information but little else. The coming experience will supplant that, offering a more personalized result based the specific request and subsequent information provided.
Google adds Maximize Conversions automated bid strategy in AdWords
The newest addition to AdWords Smart Bidding strategies has been launched and is titled – Maximize Conversions.
Smart Bidding strategies in AdWords use machine learning to adjust bids tailored for every auction. The algorithms take a number of factors into account, including, of course, the type of bid strategy.
According to a company announcement: "Maximize Conversions will help you get you the most number of sales from your existing budget by factoring signals like remarketing lists, time of day, browser and operating system into bids.
"Maximize Conversions also takes historical performance into account. Unlike Target ROAS or Target CPA bid strategies, Maximize Conversions is concerned with conversion volume rather than return on investment goals. Maximize Conversions will spend the daily budget in pursuit of more conversions."
Google also revealed that one early adopter has seen a 73 percent increase in conversions, a 59 percent increase in conversion rate and a 42 percent lower CPA in its first test using Maximize Conversions.
Maximize Conversions is now listed as a Bid strategy option under campaign settings in Search campaigns.
Facebook will disable 'Like' button in third-party mobile apps
Three years after Facebook rolled out a version of its "Like" button for developers to feature in their mobile apps, the company has announced that it is shutting it down.
Starting on February 6, 2018, the native "Like" button embedded in third-party iOS and Android apps will no longer work, the company announced to developers earlier this week.
As a result, people will not be able to tap a button in a brand's app to "like" its Facebook page or an article in a publisher's app to help boost its reach in Facebook's news feed. However, developers can opt to create their own buttons said a Facebook spokesperson.
---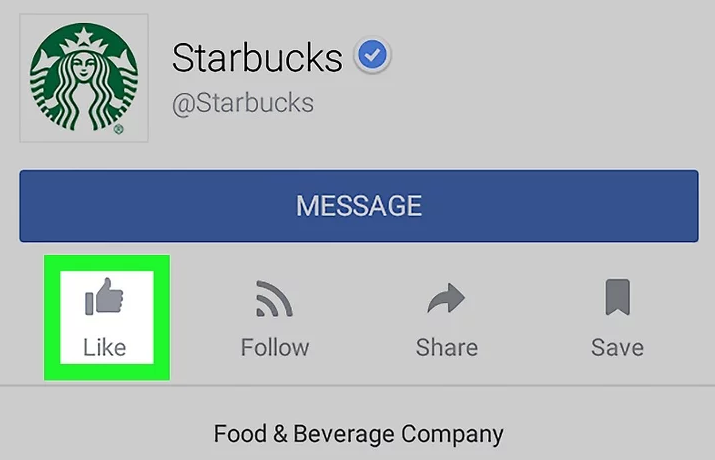 ---
According to a post published by Facebook developers were told, "We're continuously evaluating how to best serve our developer community. To support this effort, we recently reviewed our product offerings to ensure our resources are focused on building and enhancing the solutions that create the most value for developers. As a result, some products will sunset in order for us to build new products for our developer community,"
In addition to the native "Like" button, Facebook is also deprecating app invites. The in-app feature enabled people to encourage their friends on Facebook to try out a mobile app.
Google warn about links in large scale campaigns
Writing on their blog Google has warned that they have seen an increase in spammy links contained in articles referred to as contributor posts, guest posts, partner posts, or syndicated posts.
The articles are generally written by or in the name of one website, and published on a different one, which has cause some concern.
Google said: "We do not discourage these types of articles in the cases when they inform users, educate another site's audience or bring awareness to your cause or company. However, what does violate Google's guidelines on link schemes is when the main intent is to build links in a large-scale way back to the author's site."
According to the search giant, the following factors that, when taken to an extreme, can indicate when an article is in violation of these guidelines:
Stuffing keyword-rich links to your site in your articles
Having the articles published across many different sites; alternatively, having a large number of articles on a few large, different sites
Using or hiring article writers that aren't knowledgeable about the topics they're writing on
Using the same or similar content across these articles; alternatively, duplicating the full content of articles found on your own site (in which case use of rel="canonical", in addition to rel="nofollow", is advised)
When Google detects that a website is publishing articles that contain spammy links, this may change Google's perception of the quality of the site and could affect its ranking.
They continued: "Sites accepting and publishing such articles should carefully vet them, asking questions like: Do I know this person? Does this person's message fit with my site's audience? Does the article contain useful content? If there are links of questionable intent in the article, has the author used rel="nofollow" on them?"
---
To keep up with the latest news in the search marketing industry, you can sign up to our mailing list, or for actionable insights, there's a wealth of information available on our resource page. Need to take things further? Contact us today to see what we can do for your brand.
Share this: