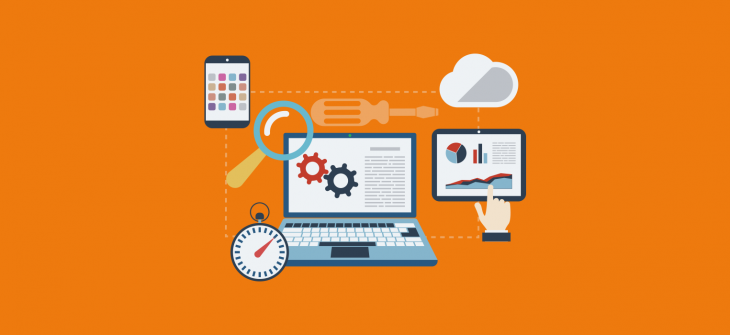 This week in search marketing [02/09/29]
Another month, another week in search; as the summer draws to an end, we bring you the roundup of everything, SEO, PPC, social media and more…
---
Friday
Google helps you choose TV Shows and movies
Google is rolling out an interactive feature (currently only in the US) that allows users to find recommendations on Google when they search for things like "what to watch". To start, you can choose which TV and movie subscriptions you already have, then tap the start button in the "Top picks for you" carousel to begin rating TV shows and movies. You will not only get personalised recommendations for what's available to you, but also quickly see where to watch your picks, and can swipe left or right on a few shows and movies, and come back any time you want to help improve your recommendations.
Thursday
What will have the biggest impacts on SEO in the near future?
Google entering verticals and competing directly against publishers, advancements in machine learning and AI and zero-click searches are the trends most likely to affect SEO in the next three years, according to a SparkToro survey of over 1,500 SEOs.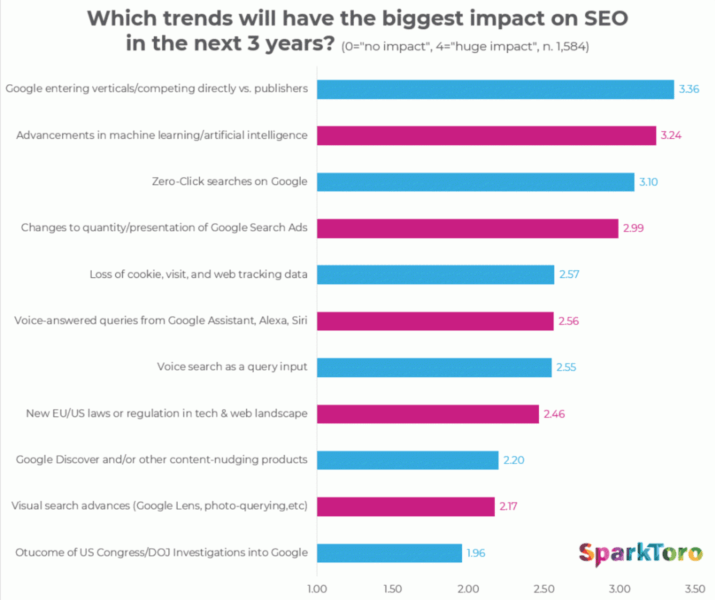 SparkToro's Rand Fishkin also compared this year's data to the aggregated opinions from the previous Moz Ranking Factor opinion surveys across the previous 14 years, and found a number of  trends:
For the first time, content > links and keywords.
The perceived value of anchor text is diminishing.
Mobile friendliness and load speed are bigger than expected.
Amount of content and age of website matter.
Excel introduces XLOOKUP
To the excitement of spreadsheet geeks everywhere, Microsoft has announced XLOOKUP, successor to the iconic VLOOKUP function. XLOOKUP is named for its ability to look both vertically and horizontally (it replaces HLOOKUP too). In its simplest form, XLOOKUP needs just three arguments to perform the most common exact lookup (one fewer than VLOOKUP). Here's its signature in the simplest form:
Wednesday
Facebook's removing 'like' counts
Facebook is following its efforts on Instagram by experimenting with removing 'like' counts from posts. The test was first spotted by app researcher Jane Manchun Wong, who wrote:
"Currently, with this unreleased feature, the like/reaction count is hidden from anyone other than the creator of the post, just like how it works on Instagram. The list of people who liked/reacted will still be accessible, but the amount will be hidden."
A Facebook spokesperson confirmed the company is considering the move, but had nothing further to share.
Last week, YouTube said it was beginning to phase out exact counts for public-facing subscriber numbers on channels with 1,000 or more followers.
Tuesday
Google simplifies process of GSC verification
Website owners can now verify their websites with Google Search Console using Auto-DNS verification with various domain name registrars to automate part of the verification flow.
To verify your domain using the new flow, click 'add property' from the property selector (drop down on top of Search Console sidebar). Then, choose the 'Domain' option. The system will guide you through a series of steps, including a visit to the registrar site where you need to apply changes – there will be fewer and easier steps than before for you to go through. You can learn more about verifying your site at the Help Center.
SEOs report barriers to accurate forecasting
A third of search specialists feel the need more support with SEO forecasting, with the top reason cited as a lack of investment in specialist tools as the main barrier. The second reason was a lack of investment in specialist tools, followed by a lack of training, according to research by SEOmonitor.
15% of search professionals specifically referencing having to calculate complex data on outdated tools, such as Microsoft Excel, as a barrier to accurate forecasts. Worryingly, 26% reported that they find it difficult to forecast accurately, and 22% admit that they struggle to calculate the value of SEO activity.
Facebook launches new ad feature
Facebook has announced the global roll out of lead generation in Messenger, which enables businesses to set up an automated question experience. Ads that click-to-Messenger, created in the messages objective, opens a Messenger conversation between a person and business and kicks off a set of questions that can be answered through pre-filled or free form text. Businesses can then integrate with their CRM provider and continue the conversation with qualified leads through Pages Inbox, Pages Manager App or a third-party live chat provider. A timely reminder is automatically sent to people who have not yet completed questions, prompting them to respond.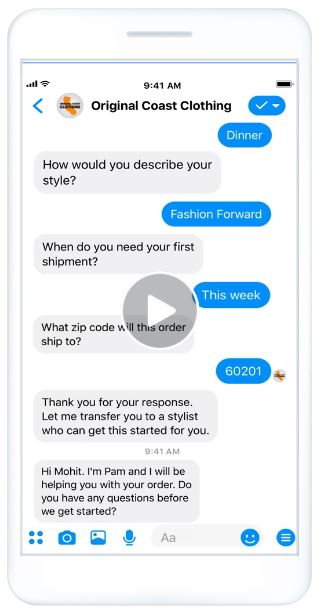 ---
There'll be plenty more news in the coming days, so why not make sure you don't miss a thing by signing up to our blog? Or contact us todayto see what we can do for you.
Share this: