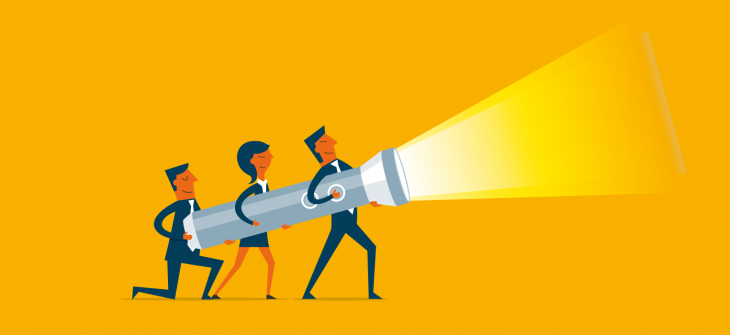 This week in search marketing [03/12/18]
Your weekly news round-up from the world of organic and paid search (SEO and PPC), social media and content marketing…
---
Wednesday
Bing makes changes to Partner Program
Bing Ads is making a change to how it determines status in its Bing Partner Program, shifting it to a calendar-year evaluation. The change is scheduled to take place in January 2019.
The program consists of three tiers – Elite, Select and Partner — and includes resellers, agencies and technology providers that meet certain spend and certification criteria.
According to SEL: "Tier status for Bing partners will now be based on meeting the program requirements, based on a formula including billings and output, from January 1 to December 31 of the year. As Bing notes, the new schedule better aligns with the industry standard and advertisers' own own billing schedules.
"Partners can move up or down tier levels depending on the results of an annual performance review. Benefits increase as a member's status moves up.
"With a calendar-year focus, agencies currently enrolled in or looking to join the Bing Partner Program will likely find it easier to gauge their potential tier status in the program."
Tuesday
Google's local pack adds 'sold here' label on query match
Google has added a new label to the local pack results in both desktop and mobile search. When you search for an item and Google knows the local store has that item, Google may show a label named "sold here" in the local pack's description. This is similar to the website mentions label launched in 2017 in the local pack.
The move is expected to aid local businesses who can use the 'sold here' feature to increase brand awareness and boost exposure on Google.
Monday
Google rolling out new search bar
After months of testing, Google is rolling out the new search bar for the search results page.
Google has begun rolling out a new search results page design that has the a rounded search bar that sticks to the top of the page as you scroll through the search results. Google began testing this new design back in August and is now rolling it out to all searchers.
In a post by Barry Schwartz, he said: "The main difference from the old search bar header is that the new one now will stick to the top of the search results page as you scroll down to see more search results. The old design did not do that, in order to access the search bar, you had to scroll back up to the top of the page."
Quora unveils new Promoted Answers ad unit
The Promoted Answers unit has the same targeting options as the platform's other ad formats.
Writing on Search Engine Land, Robin Kurzer said: "Quora unveiled a new native ad unit last Tuesday called Promoted Answers, which offers marketers the opportunity to promote organic content posted on the site by themselves or others. Featuring a question, a portion of an answer and a link that takes the users to the full answer, a Promoted Answers ad can be targeted in all the same ways as other units on the platform.
"Though all of Quora's ad units mimic the look of the site and are referred to as "native," Promoted Answers is Quora's first ad format that promotes organic content, similarly to Twitter's Promoted Tweets or Facebook's Promoted Posts."
Quora claims an audience of more than 300 million monthly unique visitors and has been steadily rolling out enhancements to its ad platform since launching it in 2017.
---
Keep up to date with all things search by signing up to our blog, or check out our resources to take your efforts to the next level with our industry leading insights.
Share this: