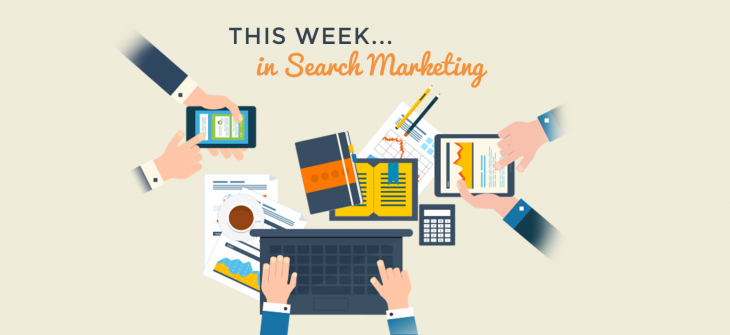 This week in search marketing [04/06/18]
The latest developments in the world of organic search (SEO), paid search (PPC), content and social media, updated daily
---
Friday
Google My Business agency dashboard launched
Google has launched an agency dashboard that lets agencies manage multiple client listings faster, simpler and more intuitively. In addition, all locations within an Organisation account are now required to be contained within a location group (previously known as a business account). Agencies can request access to a customer's location through a location group or customers can invite an agency's location group to co-manage their listing.

Google Posts adds products and offers
Google My Business has added two new post types: product and offer posts! Product and offer posts allow you to highlight your product and promotional details to your customers.
Offer posts: Posts that provide promotional sales or offers from your business. Offer posts require a title and start/end dates and times. A "View offer" CTA button is automatically added to the post. You can also include a photo/video, coupon code, link, and terms and conditions with the post. For example, a pizza parlor may advertise a 20% off large pizzas for a week.
Product posts: Posts that emphasise a specific product your business sells. Product posts require a title and photo or video. You can also include a CTA button and other information. For example, an electronics store may promote a new phone for sale.
Thursday
Facebook Marketplace ads now official
Meanwhile, yesterday Facebook announced that it's launching product ads from businesses that appear within Marketplace. The ads can be bought in the US, Canada, New Zealand and Australia. Businesses can extend their existing News Feed, video, Instagram, Messenger and other ad campaigns to Marketplace, and more types of objective-based campaigns will open to the classifieds section soon.
Bing makes it easier to import Google Shopping feeds
Bing Merchant Center has launched a Google Merchant Center Import tool. It allows the product feed to to be scheduled easily to keep them current for Bing Shopping campaigns.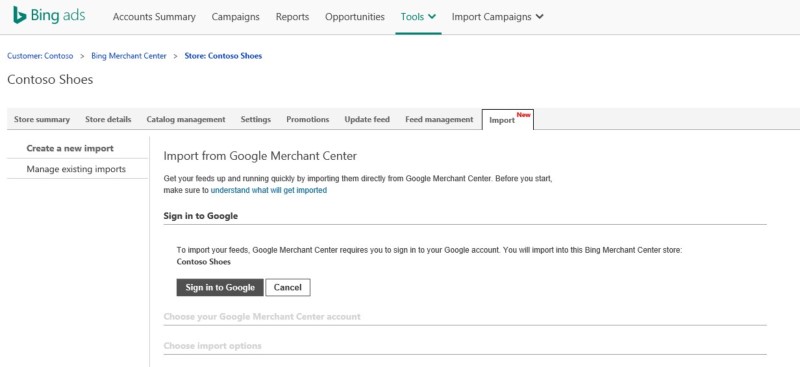 EU to fine Google over Android dominance
The EU is preparing to fine Google millions next month for abusing its dominance through the Android mobile operating system – specifically stifling competition and hurting consumers – ending the most significant of a trio of EU antitrust investigations into the company. The European Commission probe concluded that the US group imposed illegal terms on Android device makers, marking the most significant regulatory intervention against Google's business model. Android is used in more than 80% of the world's smartphones and is vital to the group's future revenues as more users search on their mobile gadgets.
Wednesday
Australia drafts laws forcing Facebook and Google to reveal data; while report claims users feel 'disempowered'
Facebook and Google could be forced to reveal encrypted data under laws being drafted by the Australian govenment. On ABC radio, the cyber security minister, Angus Taylor, said the bill would "modernise" existing laws to give security agencies access to information transferred through encrypted messaging apps.
"The key point here is that we need to modernise our laws and get access to information for holding criminals and terrorists to account for investigations and gathering evidence," he said.
"Those laws were developed during an analogue era decades ago and they are now out of date. Much data and information is transferred through messaging apps and it's digital not analogue. There've been very substantial changes in the technology and we need to update the powers."
Facebook and Google have "taken advantage" of a lack of knowledge among consumers about how their personal information is used to "rake in" data and profits on an "unprecedented scale", a report by consumer watchdog Which? has suggested. What's more, the recent introduction of the General Data Protection Regulation (GDPR) is not capable of tackling the "widespread feelings of disempowerment" regarding privacy among Britons.
Tuesday
AdWords add-on released for Google Sheets
The tool, which is in beta allows you to import your Google AdWords data into Google Sheets to create custom, easy to update reports. With this tool, you can:
Create reports based on data from one or more AdWords accounts in just a few clicks
Choose which columns to include in your reports
Use AdWords filters to narrow the scope of your report data
Get an overview of the reports you've created
Refresh your reports with your most recent AdWords data
Control who can see your reports by leveraging Google Sheets' existing sharing and privacy features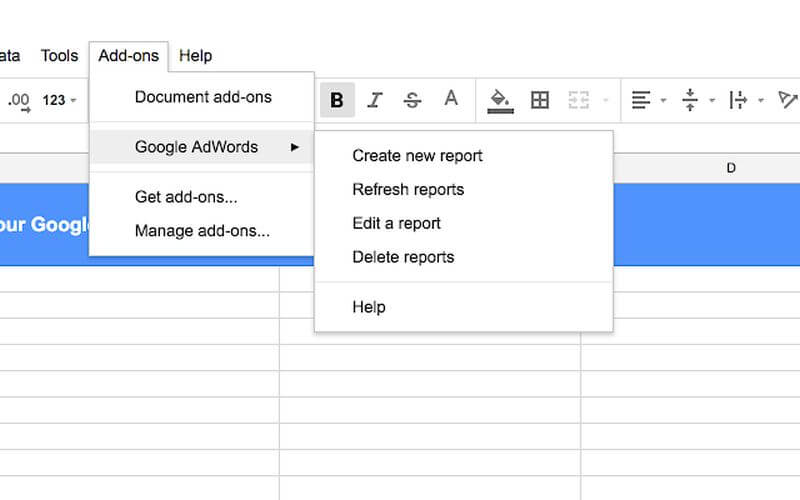 Source: Search Engine Land
Emoji 11.0 released today
157 new emojis have been released today, and for the first time will include red-hired, bald and curly-haired charcters, as well as new animals inclusing a lobster and a kangaroo. According to Emojipedia, June 5th is the first day that companies can begin to support new emojis, but tech giants like Apple, Google, and Microsoft will need to add in these new releases when they update software.
Source: Emojipedia/YouTube
Monday
Quarter of media consumed on mobile
Almost a quarter (24%) of all media consumption across the world will be on mobile this year, up from 5% in 2011. According to Zenith, this figure is expected to climb to 28% by 2020.
Facebook denies new privacy issue
Facebook has denied there were any privacy problems with sharing user data with partners including Apple, Amazon, Microsoft and Samsung, responding to a report that it exposed users' personal information – including relationship status, religion, and political leaning – to more than 60 device makers.
The world's largest social media network sought to defend itself against another potential privacy scandal after The New York Times reported yesterday that data of users and their friends could be accessed by makers of smartphones and tablets under longstanding data-sharing partnerships with Facebook.
Microsoft to buy GitHub?
Microsoft is preparing to acquire popular code hosting service GitHub, according to reports. While neither party confirmed the deal, sources told each outlet that it's expected to be announced today. Microsoft might pay upwards of $5 billion for the company. The news has had a mixed response from developers, many of whom depend on it to collaborate and build their products.
To those that have @GitHub accounts:

If @Microsoft buys GitHub… would you continue to use it? Or would you move your repositories to a different service?

— Bryan Lunduke (@BryanLunduke) June 2, 2018
Yoast SEO bug causes ranking drops
A major update to Yoast SEO fixes a bug that affected the rankings of certain websites from March 2018. The founder of Yoast, Joost de Valk, personally offered an apology to victims of the error that may have suffered "Panda-like problems" and lost search rankings as a consequence.
According to Yoast: "The bug was simple yet very painful: when you updated from an earlier version of Yoast SEO to Yoast SEO 7.0-7.0.2 (specifically those versions), we would not always correctly convert the setting you had for the old setting into the new one. We accidentally set the setting to 'no'. Because we overwrote the old settings during the update, we could not revert this bug later on."
Those whose rankings have dropped since March 6th 2018 have been advised to check their Yoast SEO Media Plugin settings.
---
To keep up to date on the latest trends, best practices and opinions in search marketing, subscribe to our blog – or contact us to see what we can do for your brand.
Share this: