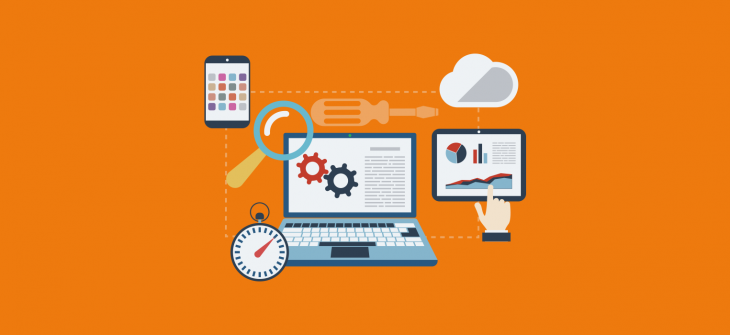 This week in search marketing [05/11/2018]
Your weekly news round-up from the world of organic and paid search (SEO and PPC), social media and content marketing…
---
Wednesday
Google Search Console stats show directly in search results
Site owners will now be able to see a selection of stats in search results following the news that Google us rolling out the feature. The plan is designed to bring more attention and awareness to features within Google Search Console.
In a recent post by Barry Schwarz, he wrote: "Google may show verified site owners a brief dashboard of their website performance statistics from Google Search Console right in the search results, as a teaser, to get them to click into Google Search Console and learn more about their sites.
"The dashboard shows clicks, impressions and average position for the past 28 days compared to the previous time period. It also offers additional tips on how to improve their site in search. Google was quietly testing this feature a month ago, but as of this morning, it seems to be rolling out to all site owners."
He also shared the following image:
---

---
To see this dashboard in the search results, you need to be signed in with the Google account that has access to the web site property in Google Search Console.
Tuesday
Facebook bans accounts over US midterms interference campaign
Facebook has disrupted a disinformation campaign targeting the US midterm elections first detected by American law enforcement, Sky News has reported.
The campaign appears as if it could be tied to the same Russian company that has been charged with interfering in the 2016 presidential election, although Facebook's investigation is ongoing.
In a statement published the night before polls opened, the company said it had been contacted by the police about suspicious behaviour believed to be linked to foreign entities.
Facebook said it was revealing the details of the campaign before it had all of the facts due to how soon the polls open.
Monday
Google asks SMBs if they'll accept calls from Google Assistant
Google is currently testing business owner interest in receiving calls from an AI robot. In the latest news from the search engine giant it has been revealed that in a single market test they are asking Google My Business profile owners whether they're willing to accept "Google Assistant calls."
The company explains that this means two things: 1) let customers use Google Assistant to book reservations and appointments and 2) allow Google Assistant to confirm factual information about the business.
Bing Ads launches the ability to create recurring IOs
With Bing Ads' new recurring insertion orders (IO) feature, advertisers can create a series of insertion orders that will automatically renew based on the set frequency.
In an article by Search Engine Land those in the industry were instructed how the feature will work…
To set up a recurring insertion order, go to the Accounts & Billing page in your Bing Ads account. Then click on the insertion orders tab on the far right. When you choose the Create order option, you'll see Recurring insertion order in the dropdown.
Give the recurring insertion order series a name to quickly identify the IO grouping.
Recurring IOs can be scheduled with a frequency of monthly, bimonthly, quarterly or yearly and include an end date if needed.
There are optional areas to input the purchase order, order name and any notes about the series.
You're able to edit recurring IOs and also still manage individual IOs.
Google News to help publishers 'find their sites'
Google has confirmed it will be making changes to Google News to help publishers find their sites and articles in Google News.
This confirmation came in the help forums from Lisa Wang of Google after months of complaints from news publishers that their content is not showing up in Google News for relevant queries.
Google News issue confirmed. "We are working on an update which should help resolve some of the issues that publishers have raised around finding their sites or particular articles in Google News," Wang wrote. "We estimate this will be ready in the next few weeks and will provide another update at that time."
Google wouldn't clarify the issue when approached by Search Engine Land as to what this update is fixing. As users of the service here at Click Consult, we'll  certainly keep an eye on developments.
---
Keep up to date with the latest, most important stories in search by subscribing to our blog – or check out our resources to see what knowledge you can gain from Click Consult's 15 years of experience.
Share this: