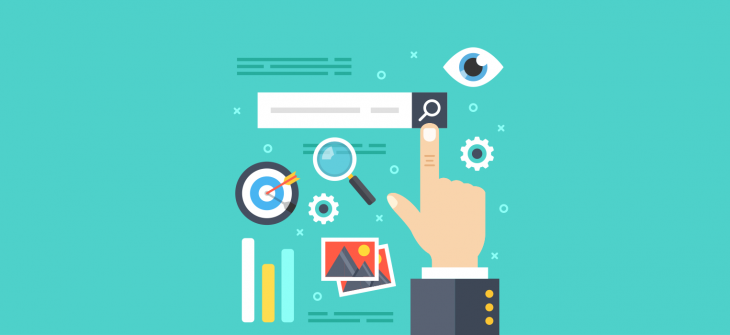 This week in search marketing [03/09/18]
Google's been busy this week, with the launch of a Dataset Search engine, the rollout of the new Search Console and missing an industry data protection deadline…
---
New Google Dataset Search
A new search service has been launched to allow searchers to find data from sciences, government, some news organisations. Using dataset schema, you can mark up your data to get it included in the new Google Dataset Search engine.
On its blog, Google said: "There are many thousands of data repositories on the web, providing access to millions of datasets; and local and national governments around the world publish their data as well. To enable easy access to this data, we launched Dataset Search, so that scientists, data journalists, data geeks, or anyone else can find the data required for their work and their stories, or simply to satisfy their intellectual curiosity."
It added: "We developed guidelines for dataset providers to describe their data in a way that Google (and other search engines) can better understand the content of their pages. These guidelines include  salient information about datasets: who created the dataset, when it was published, how the data was collected, what the terms are for using the data, etc. We then collect and link this information, analyze where different versions of the same dataset might be, and find publications that may be describing or discussing the dataset. Our approach is based on an open standard for describing this information (schema.org) and anybody who publishes data can describe their dataset this way. We encourage dataset providers, large and small, to adopt this common standard so that all datasets are part of this robust ecosystem.
Google Search Console out of beta
The new Search Console has been officially rolled out, Google has announced. Launched at the beginning of the year, Google has been finetuning the Search Console interface based on user feedback, adding new features such as the URL Inspection Tool, and migrating key reports and features.
Google has also added a 'manual actions' section to the sidebar, making it available to users in both the old and new versions. Not all features have been migrated, however. Google said: "The old Search Console still has some features that are not yet available in the new one, we believe that the most common use cases are supported, in an improved way, in the new Search Console… When an equivalent feature exists in both old and new Search Console, our messages will point users to the new version."
The old reports are still available in the sidebar, but Google said, that after a reasonable period, this will be removed.
Google misses GDPR deadline
When GDPR took effect in May, Google told publishers and ad tech vendors it expected to implement the IAB Europe Transparency and Consent Framework (TCF) by August.
But Google's consent management solution, Funding Choices, is still not an IAB-registered consent management platform (CMP) and isn't interoperable with many IAB members, with no new timeline set for Google to launch an official CMP.
"We have been working closely with IAB Europe over the last several months to ensure our ad products are interoperable with the Transparency and Consent Framework (TCF)," a Google spokesperson told AdExchanger. "We are in the process of formalising our participation in the framework and hope to integrate as quickly as we can."
Google developed an interim solution in June so publishers with an IAB CMP can still pass consent to Google for targeted ad buys, and the company has worked out deals with some of the largest programmatic players, including AppNexus, Rubicon Project and Criteo, to pass consent.
Google's delay will be seen as a blow for  in fully joining the TCF is a blow for many programmatic publishers and tech vendors.
---
To keep up to date with the latest news, views and best practices in search marketing, subscribe to our blog – or contact us today to see what we can do for your brand!
Share this: