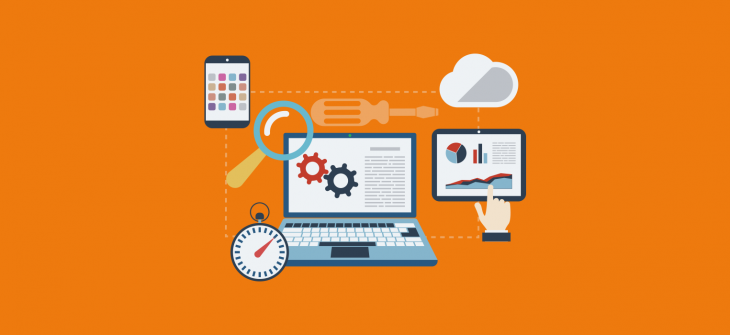 This week in search marketing [08/05/18]
We read it all, so you can read the important bits. Updated daily, Click's 'This week in search' blogs group the most important stories in one place, just for you
---
Thursday
Today has mostly been spent doubting my own sanity as I battled with a codelab for Google Assistant Actions. I may never be the same again. Nevertheless, the news never stops in search marketing – so here's today's roundup.
Click Consult
Firstly – Click has had four campaigns shortlisted at the UK Content awards. 2017 saw Click listed 54 times in total, while the first five months of 2018 has already brought in 30! Looks like a bumper year ahead!
Google
There's a lot of Google news still coming out of I/O 18 – the first of today's being that Google Lens is now able to operate in real time with enhanced text recognition, the option to look for lookalikes (see a chair you like? Google will take a look to see where you can get one) and is ready for the future of visual search and widespread AR adoption. I'm still of the opinion that AR and VR won't become too widespread until someone develops a wearable that doesn't make you look like a cyborg Buddy Holly, but having useful software should provide the necessary impetus for hardware manufacturers to up their game.
Wednesday
I'm going to miss some things today, as the vast majority of my feed is made up of news from and think pieces on Google's I/O18 – their annual developer conference. So, in short – today's news is pretty Googley.
Google I/O
The first article that caught my eye – as someone who long ago joined an ever expanding crowd of online writers just shouting 'AI!' into the void at various times and intervals – is from Tech Crunch – who give a run down of the 8 announcements they consider to be the biggest from the event. They chose:
The rebranding of its research division to 'Google AI'
The announcement that Google is looking to up its game in terms of conversational interaction with the Google Assistant (so there's no need to 'hello Google' between every command)
Google Photos will do more stuff (meh)
Google's rival to the Echo Show will launch in July – which raises a number of interesting questions about the recent update to schema making the video field 'recommended'
Maps is to become further integrated with the Google Assistant (another thing I've been bleating about for a while) allowing it to become far more than just a way to find out where you are or where you're going.
Google is pitching its third generation of processor – the Tensor Processor Unit 3.0 – which, with 100 petaflop performance, offers developers a way to speed up their operations and will no doubt encourage even more AI developers to move to TensorFlow.
Google news will be employing AI to present users with further personalised news feeds – because we've just not been able to retreat in to a self affirming bubble enough.
The Second story comes from Cnet which picked out the ability to fully customise Google routines. For people like me who have an almost identical morning routine every day, this may be the thing that finally convinces me that the Google Home is the right smart speaker for me (I've been experiencing analysis paralysis for a good eighteen months now) – as it will enable me to begin the news cycle, morning podcast essentials (presently, The Gist and The Daily Zeitgeist are pre-7am regulars), and potentially shave valuable minutes off the morning, bleary eyed phone fumblings.
Story three comes from Search Engine land who cover (along with a lot more I/O news – as you would expect) the announcement that, with app downloads on Android up 12 billion to 94 billion, Google are going to allow advertisers to show more content within their app promotion ads. Due to be available soon in beta, the example given was a product catalogue carousel available within the ad.
Story four is that the 'Google Posts' available in Google My Business will now allow for the upload of video. The function – covered, again, on Search Engine Land – will create a richer experience for users performing a brand search and allow those brands to make a great, immediate impact with quality video or animated content.
Tuesday
There was a three day weekend, a much needed break, but now we're back to bring you the latest search marketing titbits.
Amazon
A brief entry on Marketing Land states that Amazon appear to have paused their PLA campaigns. After running Shopping Campaigns for eighteen months, it seems they have completely disappeared. While it remains to be seen whether this is a test, an error or an indication of something larger from Amazon, it's certainly interesting.
Instagram
While I follow both TechCrunch and Marketing Land, it took a feature from the latter on a story in the former for me to hear about Instagram's new native payments feature. While it's only available to some users at the moment, it's a big step forward in Instagram's commerce offering. I'm entirely sure that, like Facebook's new avatar feature, it has absolutely nothing to do with similar features being introduced by Snapchat.
AdWords
One of the new ad formats currently in beta is reviewed on the Search Engine Land blog, with a breakdown of the beta as things stand. Among the developments is the availability of three 'headline' slots and two 90 character descriptions instead of the standard single 80 character. So, with more opportunity to make the sale – will we start to see them appearing in SERPs with any regularity?
---
Click Consult attempts to deliver the most important search marketing news every day, but more than that we offer walkthroughs, views and best practice articles. Sign up to our blog so you don't miss a thing. Or contact us today to see what we can do for your brand
Share this: