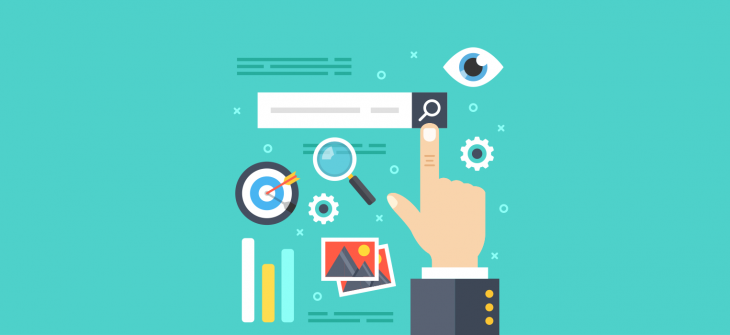 This week in search marketing [09/07/2018]
This week's news has the need; the need for speed. Also, it presently has the need for the air conditioning on the train to be turned up (down?)
---
Thursday
Football has decided to shack up with some fancy continental team, so – mascara ruined – England turns its collective face hopefully toward the Euros, while Thursday sees me at the DX Awards where Click Consult has been shortlisted for three awards. Meanwhile, from the digital marketing feed:
Wimbledon
AI is front and centre everywhere at the moment – even on the centre court Econsultancy are reporting. Wimbledon, amongst other things, are using artificial intelligence to determine the most important events in a match from player expressions and crowd noise, which is in turn creating the highlights packages for broadcast.
Twitter
Expect follower numbers to drop as Twitter removes locked accounts from follower numbers Marketing Land reports. While the present action will only apply to followers, the process will be expanded to likes and retweets as Twitter aims for 'accuracy and transparency'.
Wednesday
Hopes are high for the return of football, who went out for a pack of cigarettes and hasn't been seen in 52 years – leaving everyone wondering what we did and whether we could have done something different to make it stay. In search news, however:
Google
Google Marketing Live is covered on the Wordstream blog, with the 11 upcoming changes to Google AdWords. With larger ads, mobile speed and cross device reporting all included in an extensive list.
Instagram
Instagram is expanding its ad offering, according to Marketing Land – including a new tool to help develop video ads for Facebook, Instagram and others.
Tuesday
It is less hot in London than on the train to London, but still – for those keeping track – pretty warm. B2B Ignite is in full swing and this morning's talk by Rory Sutherland of Ogilvy featured some great insights as well as being the most English thing I've seen this week – a week when I've walked past the Thames, Kings Cross Station and a guy falling over in the street from a mixture of alcohol and sun stroke. Having not had a lot of time to go through the feed, however, the thing that stands out it:
Google
Google has opened up access to their URL inspection tool (reported variously, but can be found over at Search Engine Land). The tool, which "provides detailed crawl, index, and serving information about your pages, directly from the Google index," is able to provide a lot of information on specific URLs, from AMP status to indexing errors and problems with markup. This is now available to everyone in Search Console.
Monday
I am on a train. It is very hot. It is a very hot train which is taking me to speak at B2B Ignite. While I wait, here's what nuggets of news my digital marketing feed has to offer.
Google
First up is the announcement – over at Search Engine Land – that Google is rolling out the speed update we've been hearing about.
Beginning today (9th of July), according to a newly updated blog, the update will only impact mobile searches, only affect the slowest of sites and is likely to, for now at least, 'only affect a small number of queries'. Not to be caught napping, however, marketers and webmasters would be well advised to keep working on site speed for the foreseeable future – even if they are not immediately impacted by the roll out – as Google is likely to raise the bar at some point in the near future.
Museums offer immersive experience
Econsultancy published a piece earlier today on the trend for museums to offer immersive AR or VR experiences as part of exhibitions.
While it may not scream digital marketing at first, it is the increasingly pervasive use of AR and VR in even settings like museums and exhibitions that presages the future of digital marketing. These immersive, interactive uses of burgeoning augmented reality and virtual reality technology speak to their increasing acceptance in wider society. For that reason, we can expect some more of the leading brands to begin diverting money in to some creative uses for branded content and advertising.
Schema
As part of their SMX coverage, Search Engine Land has also put together an article made up of expert opinions on schema, JavaScript and structured data – featuring, along with others, Bill Slawski, the writer at SEO by the Sea which occasionally shows up as reference material in blogs here.
Digital stats
Also from Econsultancy, a blog featuring some great stats from the week in digital. These include the news that email open rates are up from 17.3% to 18.1%, that UK brands aren't – on average – very good at 'digital transformation', and that digital ads have increase footfall by 14.2%.
In AI news from the same article – Blue Yonder predicted the World Cup winners to be Brazil, with France and Russia second and third respectively. So perhaps the AI apocalypse isn't quite as close as we feared.
---
To keep up to date with the latest news, views and best practices in search marketing, subscribe to our blog – or contact us today to see what we can do for your brand!
Share this: