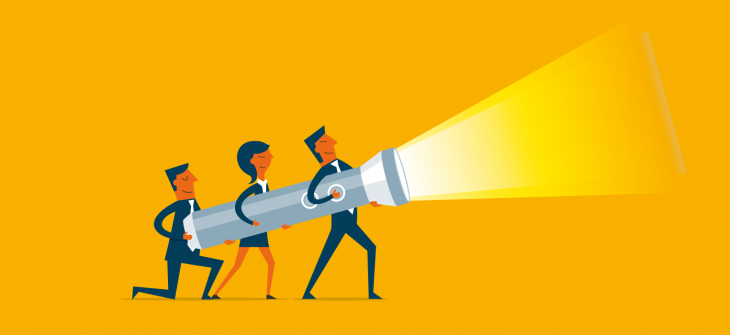 This week in search marketing [10/09/2018]
More "improvements" to exact match, M&S (McGuiness and Social), marketers are old and more as the week progresses
---
2018's Benchmark Search Conference is now but a memory (soon to be refreshed by a series of blog recaps), but the search industry moves inexorably onward. Strap yourself in to the inapt metaphorical roller-coaster for this week's news.
Friday
What are table stakes?>
I clicked on this article in Marketing Land in part because I have never heard the expression, but apparently it means 'basic'. The article links through to the full article on sister site Search Engine Land, which explains the general theory behind the apparent reduction of respect for SEOs complexity – improved general knowledge of the basics. A little knowledge, as the saying goes, is a dangerous thing.
Updates to Shopping ads
There have been a few updates to Google Shopping – again reported in Search Engine Land – with video now available in Showcase Shopping ads and Shoppable Image ads joining the offering.
Thursday
New rules of marketing
Marketing Land published an article on what are apparently the new rules of marketing in advance of its MarTech conference – which seem to follow the formula: 1) do a thing 2) do another thing 3) do the opposite of the first thing 4) whilst doing the opposite of the second thing 5) and stuff will change. The article is essentially a CTA for the conference, and I'm sure it would make sense, but as I'm not going, I'm going to have to hope someone tells me how.
Reddit Marketing
MarketingProfs have published a guide to Reddit marketing, which I'm going to have to have a look at in some greater depth when I remember my password. The intro makes a great case for the potential of marketing on the self described "front page of the internet", and with the work of the MarketingProfs generally of a pretty good standard, it should be well worth a read.
Wednesday
Up to 20% of influencers are frauds
In news that will surprise no-one and confirm the suspicions of everyone else, there are a lot of social media influencers for whom 'influencer' is an entirely erroneous descriptor. An article on the Content Marketing Institute website today draws on various research to lay out the situation as things stand and offer some nice workarounds.
Google
Search Engine Land reports on the roll out of responsive display ads as the new default display format, offering some examples and reporting on the benefits as Google sees them.
Tuesday
RIP SlideShare
Marketing Profs today laments the death of SlideShare since its takeover by LinkedIn – blaming the move away from its core mission and removal of key features for its demise. It also gives a few alternatives. In other news, we'll be uploading the slides from this year's Benchmark Search Conference to… um… SlideShare, and possibly looking at some alternatives.
Sales shares content too
The Content Marketing Institute made the call for marketing teams not to forget their sales counterparts when creating content for distribution. We can, at Click, confirm that this is great advice and that our sales team is always delighted by the marketing collateral we create – and we can say this in the sure knowledge that they're unlikely to disagree, or indeed read this.
Monday
Google
As referenced in the introductory sentence, and published widely throughout the industry, Google is to further endear itself to paid search specialists across the globe with its latest broadening of the most non-broad of keyword match types. Now broader than the broad match modified and phrase match types, the exact match will now cover 'matching meaning/intent' when the algorithm is matching ads to keywords. There is a lot of good reasoning from the Google side (15% of all searches are new, so it pays to open your ads up to these new queries), but with the 'exact' in 'exact match' already having to do an awful lot of work, it remains to be seen how far Google can push the nomenclature.
Marks & Spencer
In what must be seen as a confirmation of social media departments across the country, Marks & Spencer have drafted various celebrities, including Amanda Holden and Paddy McGuiness, to head its largest social media campaign today. Marketing Week carried the quote: "This is our biggest ever social media campaign and a game changer in our marketing strategy. Our customers share food favourites with family and friends on social media and this campaign will inspire them to try our new ranges and directly engage with our celebrity food fans."
50-year-old duffers
Also in Marketing Week, there's a think piece on the need to reposition marketing to make it a desirable to a younger generation. Making a series of good points about the need for diversity in the industry, writer Charlotte Rogers quotes a number of top marketers with a less than rosy view of the current state of marketing and its failure to attract talent from a broader base of backgrounds.
Twitter
In good news for people without faces, or – like me – awful faces, Twitter has added an audio only broadcast option to Periscope and its iOS app – an option which will be rolled out across its service imminently.
---
Keep up to date with the latest, most important stories in search by subscribing to our blog – or check out our resources to see what knowledge you can gain from Click Consult's 15 years of experience.
Share this: