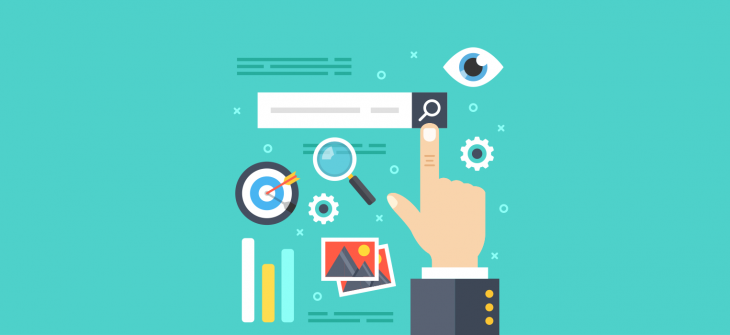 This week in search marketing [16/03/2020]
Another week in isolation, another week in search, here we bring you the roundup of everything, SEO, PPC, social media and more…
---
Friday
Instagram prototypes Snapchat-style disappearing text messages
Instagram is finally preparing to copy Snapchat's most popular feature, and one of the few it hasn't already cloned. Instagram has prototyped an unreleased ephemeral text messaging feature that clears the chat thread whenever you leave it, a Facebook spokesperson confirmed to TechCrunch.
Instagram already has disappearing photo and video messaging which it launched in February 2018 to let users choose if chat partners can "view once", "allow replay" multiple times for a limited period, or "keep in chat" permanently.
Back in late 2017, just 51 million of Snapchat's 178 million users were posting Stories per day, and that was when Instagram Stories was still in its first year on the market. According to Statista, Snapchat's top use case is staying in touch with friends and family, not entertainment.
Instagram Stories caused Snapchat to start shrinking at one point, but now it's growing healthily again.
LinkedIn rolls out Conversation Ads, aimed at to improving personalisation in messaging
Conversation Ads are coming to LinkedIn. The ad format builds on LinkedIn's current Message Ads (formerly Sponsored InMail), featuring full-funnel campaigns with options for multiple customised calls-to-action such as product education, webinar sign-ups, or eBook downloads.
The ad format is designed for real-time engagement, which means messages can only be sent when the prospect is active on LinkedIn. Advertisers can use Conversation Ads alongside other features – like Lead Gen Forms and Conversation Tracking – to help move the needle closer to a conversion.
The new ad product will be rolling out globally in beta to all advertisers over the next few weeks.
Wednesday
Schema.org adds coronavirus-related structured data types in version 7.0
Schema.org published version 7.0 of its specifications this week. The release contains new structured data types that were fast-tracked in light of the COVID-19 pandemic.
"We are also making improvements to other areas of Schema.org to help with the worldwide migration to working online and working from home," wrote the blog post authors, Microsoft's Tom Marsh and Google's Dan Brickly and R.V. Guha, "for example by helping event organisers indicate when an event has moved from having a physical location to being conducted online, and whether the event's 'eventAttendanceMode' is online, offline or mixed."
The new "SpecialAnnouncement" structured data type allows for date-stamped textual updates and markup to associate the announcement with a situation, such as the COVID-19 outbreak.
Tuesday
Google now showing 'specialists' tab in health condition knowledge cards on mobile
1 in 20 Google searches are health-related, and Google knows it has a responsibility to serve the most accurate medical information for these 170 million-plus daily searches. It is thought therefore that this update to Google's health condition cards in mobile search results will benefit patients seeking help for certain medical conditions.
The addition of a "specialists" tab could increase the frequency of healthcare providers appearing in local search results. Here are five  SEO tips to help you capitalise on this opportunity:
Make sure your doctor or healthcare facility web pages follow best practices for local optimisation.
Add as much content to your physician or healthcare facility Google My Business profile.
Build out online profiles across the top healthcare directory sites (Healthgrades, Vitals, WebMD, etc.) and make sure the information is consistent across all profiles.
Incorporate Schema on your doctor and healthcare facility pages, specifically the Schema markup for Physician and LocalBusiness properties.
With all of the YMYL algorithm updates over the past few years, it'll be especially important for doctors to ensure they have a strong online reputation and demonstrate expertise in their medical area via citations from reputable health care authorities and sites (E-A-T).
Google Ads customer value reporting and conversion value rules
At SMX West last month, Google a look at customer value reporting and value rules. The company first teased these features in the Google Ads UI at Google Marketing Live last year. They're both still in beta but here's what we know about how they're designed to work.
Customer value reporting. When it's live in your accounts, you'll find conversion value reporting located in the Tools dropdown under the Measurement section in the Google Ads UI.
Customer value reporting shows the "Distribution of your customer base over the previous 12 months" broken out by demographics (gender, age, parental status), locations and devices.
The demographics reporting is based on what signed-in users indicate in their Google accounts or what Google infers about users based on their search and browsing behaviors.
Conversion value rules. Google is also beta-testing conversion value rules. (It's located in the Conversions section under Measurement options when enabled.) You can "adjust values for conversion events based on conditions like location or device." At this point, the options are limited to location and device, but audience will be an option eventually.
The rules will then be applied to your bidding Google will also report on your conversion value rules. This will allow you to customise conversion values so they align more closely with your business goals
Monday
COVID-19: An update from Google
As mass panic sweeps the globe and the outbreak of COVID-19 causes concern for millions of businesses it was timely yesterday that Sundar Pichai, CEO of Google and Alphabet released a press release on what the search giant is doing to help with the spread of information. In his post Pichai said: "For 21 years, Google's mission has been to organise the world's information and make it universally accessible and useful. Helping people get the right information to stay healthy is more important than ever in the face of a global pandemic like COVID-19.
"Since my last update, we've accelerated our work to help people stay safe, informed and connected. Here are the latest developments in our ongoing global response."
Below are some of the ways in which he highlighted that Google is helping…
Helping people find useful information
We're partnering with the U.S. government in developing a website dedicated to COVID-19 education, prevention, and local resources nationwide. This includes best practices on prevention, links to authoritative information from the World Health Organisation (WHO) and the Centers for Disease Control (CDC), and helpful tips and tools from Google for individuals, teachers and businesses.
Protecting people from misinformation
Promoting helpful information is only one part of our responsibility. We're also removing COVID-19 misinformation on YouTube, Google Maps, our developer platforms like Play, and across ads. On YouTube, we've taken down thousands of videos related to dangerous or misleading corona-virus information, and we continue to remove videos that promote medically unproven methods to prevent corona-virus in place of seeking medical treatment.
On Google Maps, our automated and manual review systems continue to take down false and harmful content such as fake reviews and misleading information about healthcare locations.
Enabling productivity for remote users and students
As more employers have asked workers to stay at home to help slow the spread of COVID-19, we're seeing more people using the premium features of Meet, our video conferencing app, which we made available to all G Suite customers at no cost until July 1, 2020. We've also shared tips and resources for remote workers of all kinds.
For educators around the globe, we've created new distance learning resources, including a collection of training materials, a new YouTube Learning Hub, and a series of blog posts and webinars.
Supporting relief efforts and government organisations
Through our philanthropic arm Google.org, we are committing $50 million to the global COVID-19 response, focusing on health and science, access to educational resources and small business support.
We have been working in close collaboration directly with the WHO. As part of that collaboration, on Friday we announced we'll be matching up to $5 million in donations to the WHO's new COVID-19 Solidarity Response Fund. The fund will help the WHO track and understand the spread of the virus and help front-line workers with essential supplies and information.
Bing's COVID-19 tracker filters data, news and video by region
Bing has launched a COVID-19 tracker that displays the number of confirmed cases worldwide. The data is broken down into active, recovered and fatal cases, and can be filtered by geographic region, The Next Web first reported on Monday.
Bing's COVID tracker sources data from the U.S. Centers for Disease Control and Prevention (CDC), the World Health Organisation (WHO), the European Centre for Disease Prevention and Control (ECDC), and Wikipedia. Users can see when the data was last updated by clicking the information icon in the sidebar menu.
---
To keep up to date with the latest search news, you can sign up for our newsletter, or check out our resource section for more actionable advice. Alternatively, contact us to see what we can do for your brand.
Share this: