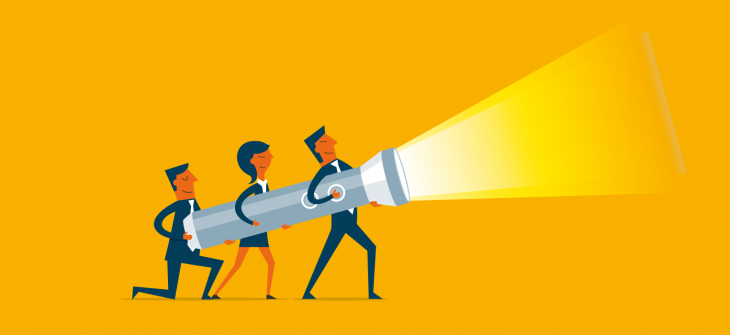 This week in search marketing [16/04/2018]
The latest developments in the world of organic search (SEO), paid search (PPC), content and social media, updated daily
---
Friday
Vince Cable slams web giants as "villains"
The Lib Dem leader has compared Google, Amazon and Facebook to traditional oil monopolies, which exploited their market power more than a century ago – and called for them to be broken up.
In a speech in London, he said that a series of recent scandals, including revelations about Facebook and Cambridge Analytica, meant the "tech titans" had "progressed from heroes to villains very quickly".
"There is a case for splitting Amazon into three separate businesses – one offering cloud computing, one acting as a general retailer and one offering a third-party marketplace. Other examples would be Facebook being forced to divest itself of Instagram and WhatsApp as a condition for operating in the EU, creating two new social media networks. Divesting Google of YouTube would be another.
---
The new oil is data. Data is the raw material which drives these firms and it is control of data which gives them an advantage over competitors
---
"Just as Standard Oil once cornered 85% of the refined oil market, today Google drives 89% of internet searches, 95% of young adults on the internet use a Facebook product, Amazon accounts for 75% of eBook sales, while Google and Apple combined provide 99% of mobile operating systems."
Cable also said it was time to consider whether the public should be paid for handing over their data.
Thursday
Facebook reduces its exposure to GDPR
Facebook is making changes that will prevent non-European users previously under European laws from being protected by the General Data Protection Regulation (GDPR), in an attempt to reduce its exposure to GDPR, which allows European regulators to fine companies for collecting or using personal data without users' consent. It is planning to make the case that 1.5 billion members in Africa, Asia, Australia, and Latin America will not fall under the EU's General Data Protection Regulation (GDPR), which takes effect on 25th May.
The social network will begin asking users to review information on whether they want to see ads from partners, if they want to continue sharing certain profile information (such as political and religious views and relationship status), and whether they want to use facial recognition technology.
Facebook chief executive Mark Zuckerberg told Reuters earlier this month that his company would apply the EU law globally "in spirit", but stopped short of committing to it as the standard for the social network across the world.
Wednesday
New Google video ad format
The search engine has launched Outstream Video Ads, a new format built exclusively for mobile environments. The ads drive incremental, cost efficient and viewable reach beyond YouTube. Ads show on Google video partners, which are high-quality publisher websites and mobile apps where you can show video ads, including TrueView in-stream and Bumper ads. When Outstream Video Ads come into view on a mobile screen, they begin to play with sound off. After that, a user can tap the ad to turn sound on and restart the video from the beginning, or simply keep scrolling.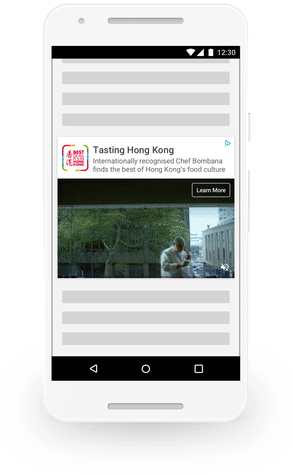 Example of an Outstream Video Ad
Google algorithm & ranking update?
Search Engine Roundtable's Barry Schwartz has reported a possible Google search and ranking algorithm update starting yesterday morning, reflected by tracking tools and comments on SEO forums.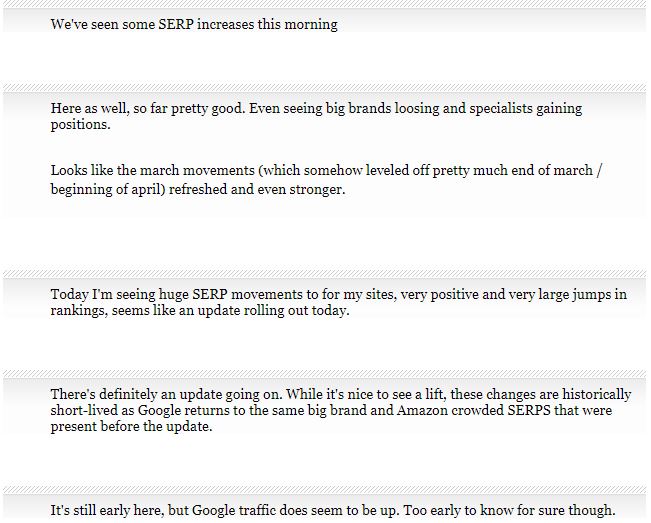 Comments from WebmasterWorld thread, posted on Search Engine Roundtable
Facebook ads in fresh privacy claims
Following the Cambridge Analytica scandal, Facebook is promoting a 'Loyalty Prediction' AI ad service tool that lets advertisers target users based on predicted behaviours versus past actions, according to a leaked document seen by The Intercept.
The Intercept's story notes the document does not define the exact user information Facebook is indexing through its prediction engine for the service, but it does list location, device information, WiFi network details, video usage, affinities and friendship details.
The Intercept reports: "One slide in the document touts Facebook's ability to 'predict future behavior', allowing companies to target people on the basis of decisions they haven't even made yet. This would, potentially, give third parties the opportunity to alter a consumer's anticipated course. Here, Facebook explains how it can comb through its entire user base of over 2 billion individuals and produce millions of people who are 'at risk' of jumping ship from one brand to a competitor. These individuals could then be targeted aggressively with advertising that could pre-empt and change their decision entirely — something Facebook calls 'improved marketing efficiency'.
Tuesday
Google is expanding its Funding Choices ad messaging to 31 more countries, having launched last June for publishers in North America, the UK, Germany, Australia and New Zealand.
The Funding Choices platform lets publishers display one of the following three messages to site visitors using an ad blocker:
A dismissible message that doesn't restrict access to the content.
A dismissible message that counts and limits the number of page views that person is allowed per month, which is determined by the site owner.
A message that blocks access to content unless the visitor chooses to see the ads on the site or pays for access to content either via the site's subscription service or a pass that removes ads through Google Contributor (a paywall alternative developed by Google).
The subscription service option is a new addition to the Funding Choices messaging.
Monday
Facebook ads
The impact of the Cambridge Analytica scandal seems to have had minimal impact on Facebook ad spend, up 62% in Q1 2018 versus last year. However, there was a decline of 34% from Facebook's Q4 2017 ad revenue, which may likely reflect seasonal advertiser demand.
Among other social media platforms, Snapchat saw the largest ad revenue increase at 234%, followed by Facebook-owned Instagram with 136%. LinkedIn's ad revenue grew 66% and Pinterest's 41%.
Wetherspoons
The pub chain took to Twitter this morning to announce it would be deleting its social media accounts, including Facebook, Instagram and Twitter itself. The pub chain linked the move to bad publicity surrounding social media including the trolling of MPs.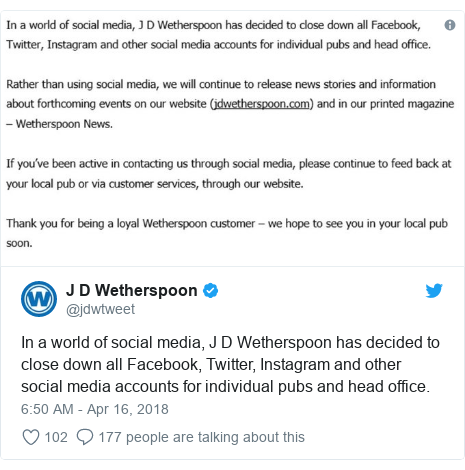 Chairman Tim Martin told the BBC ""We are going against conventional wisdom that these platforms are a vital component of a successful business."
Is LinkedIn allowing you to connect with those nearby?
LinkedIn appears to be testing a new feature that helps users to connect with people who are nearby at conferences, meetings and other events. The Find Nearby feature was spotted by WERM's Geioff Desreumaux and has yet to be officially confirmed by LinkedIn. Users need to activate the Bluetooth feature to scan those around them who have also made themselves discoverable.
---
Keep up to date with the latest search news, views and best practice by signing up to our blog, or become a search superhero with our extensive library of resources.
Share this: