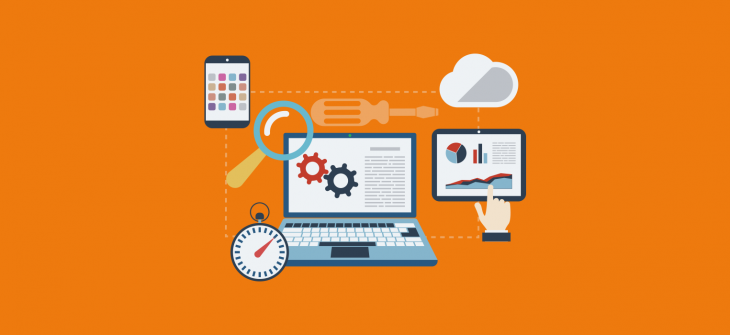 This week in search marketing [22/10/2018]
Google Lens begins roll-out and the search engine puts privacy controls front and centre for search users. Your weekly news round-up from the world of organic and paid search (SEO and PPC), social media and content marketing…
---
Thursday
Google Search Console is sending notices for slow loading pages
Google is sending out a new type of notification to those who have verified properties in Google Search Console. The new messages inform site owners about really slow pages that take too long to load. The notice, which follows the search engine's Speed Update earlier this year, references how slow specific pages are with this specific website and how to fix the issue.
Advertisers shifting budget to Amazon
The shift from traditional search ad budgets to Amazon has potential implications for Google and Bing as they face growing direct competition from the online retail giant. As Third Door Media Editor-in-Chief Ginny Marvin notes in her preface to the survey findings: "The disruptive nature of Amazon's ad business is starting to show, which begs the question: has the Google-Facebook duopoly been put on notice? Perhaps it has."
Google now lets you search in image results
Google has announced the US roll-out the Google Lens button within Google Image search results on mobile. Google Lens, which was introduced in May 2017, a visual search tool allows users to learn more about the images they click on within Google Image search. Google said "Starting today, when you see something in an image that you want to know more about, like a landmark in a travel photo or wallpaper in a stylish room, you can use Lens to explore within the image."
Here is a GIF of it in action: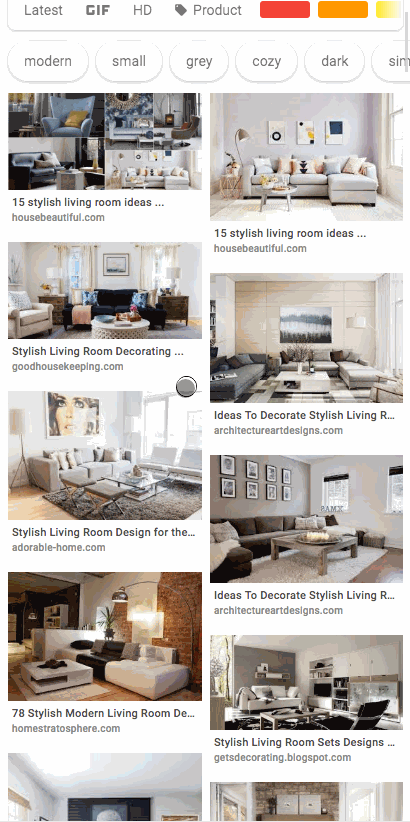 Source: Google
Google's made it easier to delete your history and control ad settings
Having faced mounting criticism about how it manages users' data, Google is now showcasing privacy settings directly within search. Google says it will take similar steps for greater transparency across some of its other products as well.
On the company's blog, Eric Miragli, Director of Product Management, Privacy and Data Protection Office, said:
---
We're also providing quick access to the privacy controls in your Google Account that are most relevant as you use Search. For example, to control the ads you see when you search, we give you access to your Ad Settings. Additionally, you can access your Activity Controls to decide what information Google saves to your account and uses to make Search and other Google services faster, smarter and more useful
---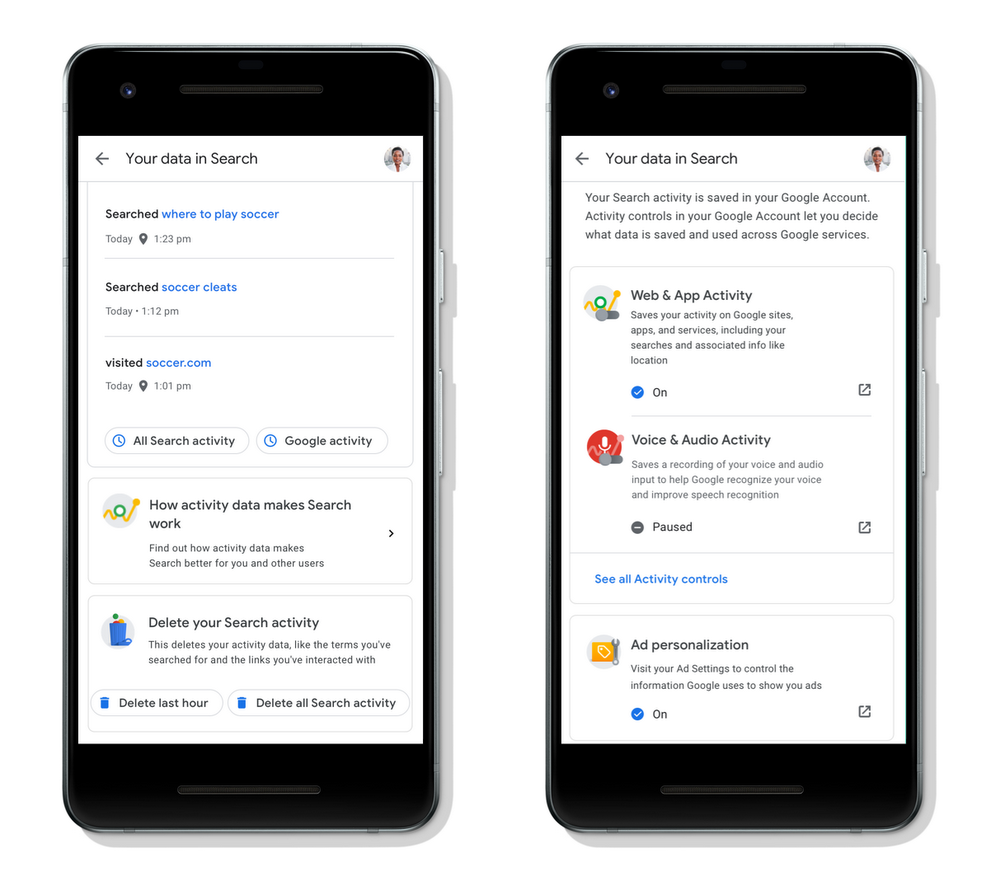 Source: Google
Wednesday
Introducing Messenger 4
Facebook is rolling out a new, simplified version of Messenger: Messenger 4. In its blog, Facebook says it focuses on "simplicity of design and powerful features that put the focus back on messaging and connecting".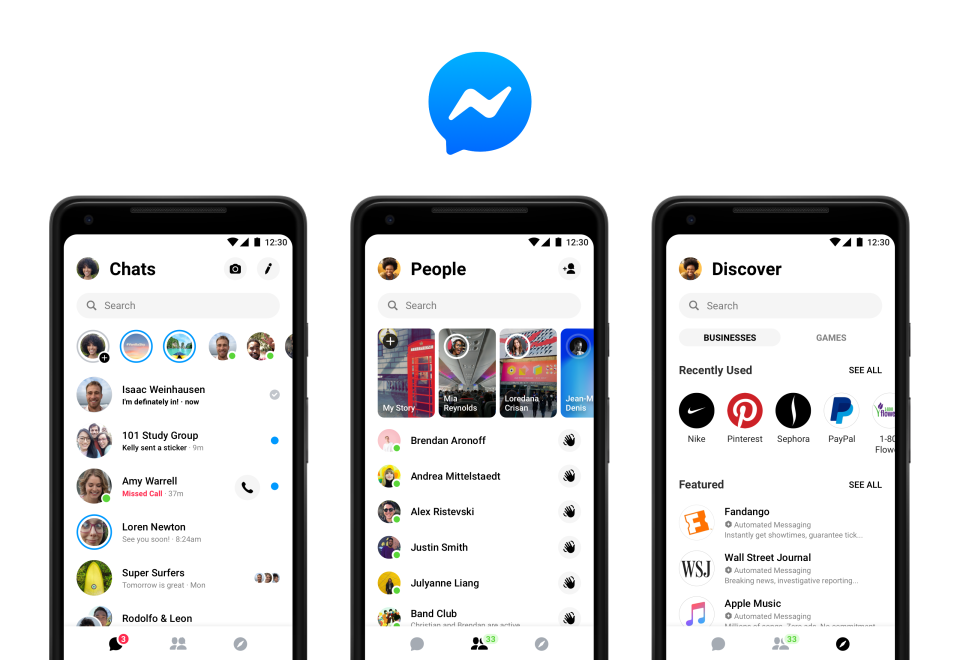 The new-look Messenger has a three-tab interface (Source: Facebook)
Messenger 4 will gradually roll out globally over the coming weeks.
Tuesday
Google local pack starts to show booking buttons
Google is now pushing booking and scheduling services in local results through Reserve with Google. A 'book' or 'schedule' button to some of the local search results within the local pack in web search. These new features will be rolling out over the next few days in the US. Here's an example taken from Google's blog: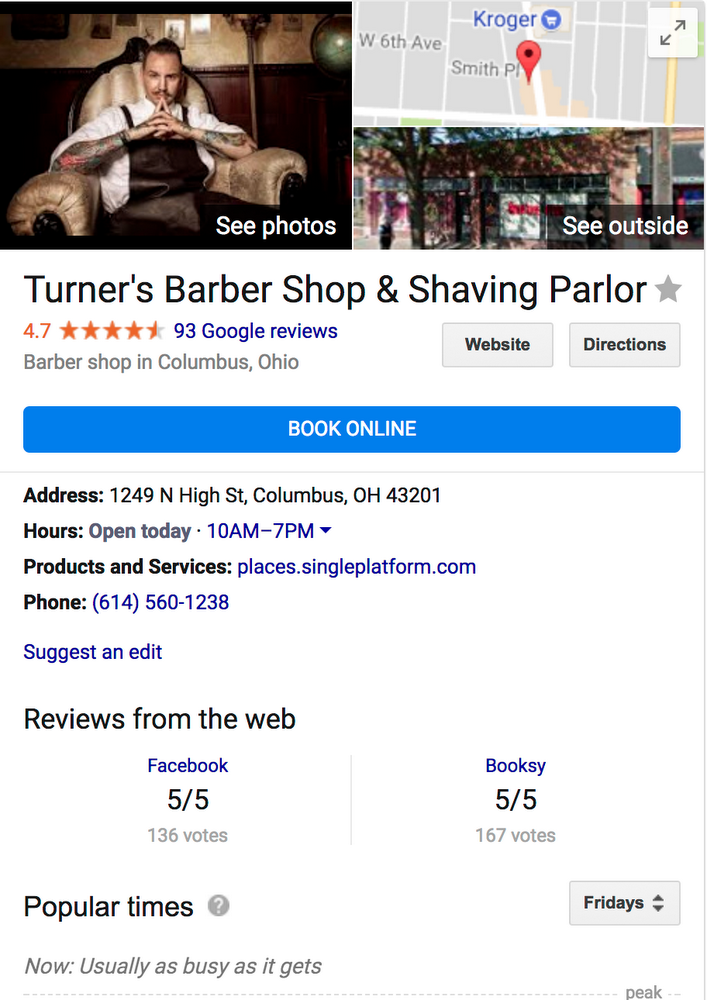 YouTubers urged to "educate" themselves on new copyright law
YouTube CEO Susan Wojcicki has voiced concerns over changes to European copyright legislation that she claims could drastically impact content creation.
The EU Parliament recently approved amendments to the Directive on Copyright (formally named the European Union Directive on Copyright in the Digital Single Market). In it includes Article 13, which Wojcicki claims can drastically impact content on YouTube.
On YouTube's blog, Wojcicki urges creators to educate themselves on the legislation and how it could affect their channel:
"Article 13 as written threatens to shut down the ability of millions of people – from creators like you to everyday users – to upload content to platforms like YouTube. And it threatens to block users in the EU from viewing content that is already live on the channels of creators everywhere."
Digital stats for the week
Marketing research and business intelligence portal Statista has already released a slew of digital nuggets…
UK is a nation of smartphone addicts
With smartphones allowing us to access the internet anytime and anywhere, a recent YouGov survey looked at specific situations to reveal when people in the UK most frequently use their mobile phones in some way. These are the results: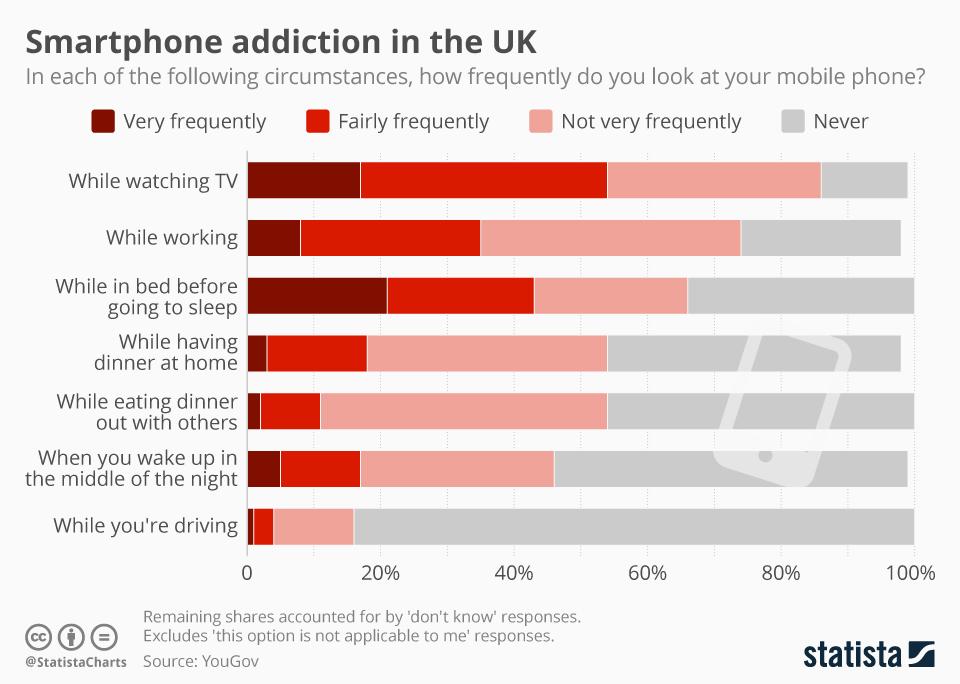 Netflix is responsible for 15% of global internet traffic
Underlining the popularity of streaming services, Netflix accounts for the most megabytes with 15%. Youtube isn't too far behind with 11.4%. Further back but still with a significant share, Amazon Prime Video is responsible for 3.7%.
Can digital technology make the world a better place?
Countless app makers, device manufacturers and internet companies have lofty aspirations to connect the planet, help people live happier, healthier, more fulfilled lives. But only 42% of consumers globally agree that digital technology can help solve the biggest problems of our time, according to a report by the Dentsu Aegis Network and Oxford Economics, which questioned 20,00 respondents from ten countries.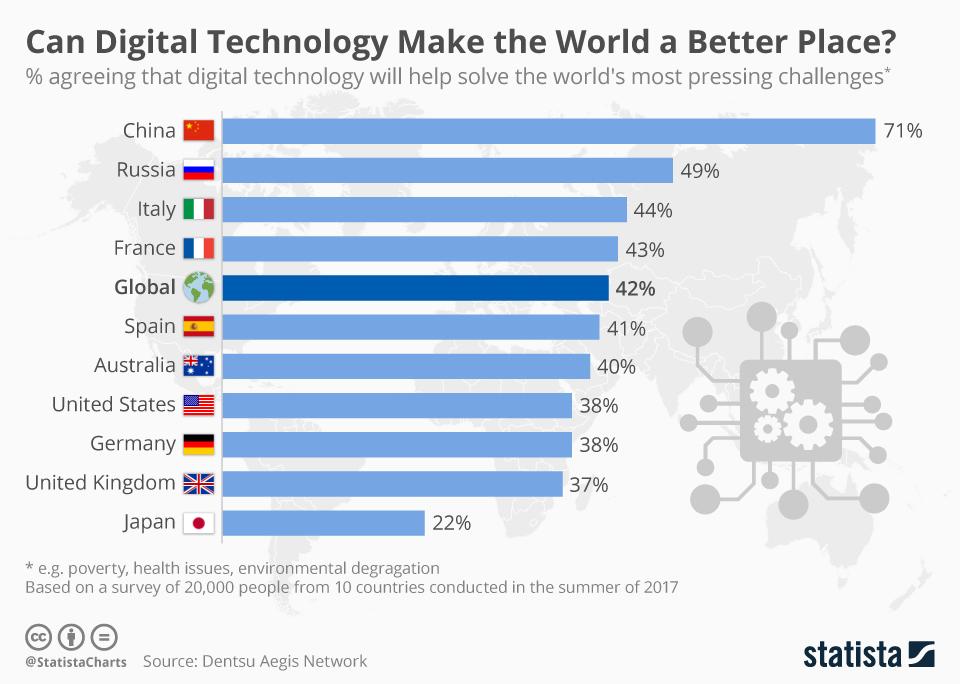 Apple search ad revenue set to quadruple
Apple search ads are likely to generate $2 bn in revenue for the company by 2020, Apple Insider has reported. Based on information seen by a Bernstein research analyst, the report says Apple's search ads are expected to bring in $500 m this year, with revenues quadrupling in the next two years.
Launched in 2016, Apple's search ads appear at the top of App Store pages and can target potential customers by search keyword, device type, location, schedules and more.
---
Keep up to date with the latest, most important stories in search by subscribing to our blog – or check out our resources to see what knowledge you can gain from Click Consult's 15 years of experience.
Share this: