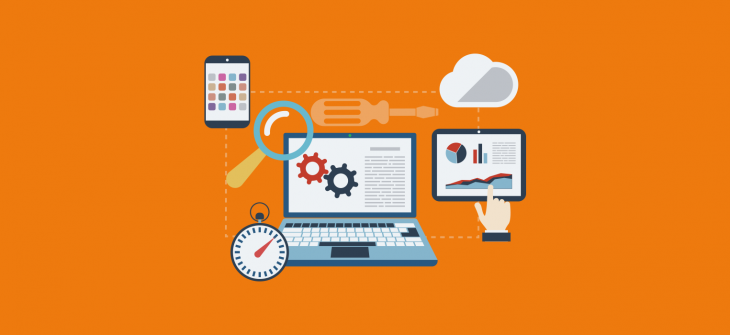 This Week in Search Marketing [23/04/2018]
With the news updated every day (mostly), Click Consult brings you the week in search, wading through the murky swamps of search marketing news to retrieve the hidden treasure of importance
---
Thursday
We leave for Brighton SEO today, so there's not been a lot of time to get through my morning reading – nevertheless, here's a few bits and pieces I've spotted on the way in.
Click Consult
Click Consult won their third award of the year! As per yesterday, you can read more about it here
Gmail
Marketing Land have a run down of all the changes being made to Gmail in the coming weeks – including a confidential mode which will allow your unread emails to slope off quietly and of their own accord – and also allow you to set an expiry date for confidential mail.
Facebook, Google – and even Twitter – make money
There are plenty of stories floating around as various tech companies release their Q1 reports. While most will be unimpressed to learn that Facebook and Google have remained profitable, they may be surprised to see Twitter run in to profit for the second consecutive quarter – which, if memory serves, is a sign of the end times.
Wednesday
A couple of interesting articles have caught my attention so far today, but we'll start with an announcement I think:
Click Consult
Click Consult won their second agency award of the year at last nights PMAs! Yes, that's right – another award! You can read more about it here.
Google
Slightly less self congratulatory, the next story comes from SEO By the Sea where long time SEO commentator Bill Slawski has written about an update to a page rank patent that incorporates an element of 'trust' derived from link distance from a number of selected, authoritative 'seed' sites and pages. This opens up really interesting possibilities for Google in terms of combating various fake news sites, as well as improving overall authority of SERPs. Slawski has mentioned he may write more on some of the articles linked to in the patent – something I'd be delighted to see (if only because it will save me a lot of time).
Tuesday
With only two days until I hand this week's search blog over to Scott Rumsey and head to Brighton – where I've heard that, coincidentally, there's some kind of SEO conference – I've been reading some pretty good think pieces that will allow me to just shout a pertinent fact at a stranger if they try to talk to me, disorienting them for long enough for me to escape.
SparkToro
Moz founder Rand Fishkin's new enterprise SparkToro has published a blog which shows the rise of the 'no click search' between 2015 and 2018 – with some interesting discussion around the possible rise of in SERP SEO as mobile 'no click search' reached more than 60% of total volume (more of a concern when, as we know, mobile is now more than 50% of all searches). This is all the more interesting as it feeds logically and predictably in to the rise of voice search – which this data would suggest, along with other various rich results, is tied in to Google's quest to become, to borrow a phrase, an 'answers engine' as much as a search engine.
Data doesn't need to be creepy
In Marketing Week (okay, it was last week, but I only got around to reading it today, so it's going in), there's a piece which tries to rationalise the debate around data a little. Rare, in that it avoids dramatics, it makes a good case for using data to provide better services without being 'creepy'. The article makes the point that what has enraged people has been an abuse of data – and that it is possible, by collecting only the data you need (by asking the right questions), you can create a more transparent, non-intrusive, secure and customer focused strategy that will help rather than hinder your marketing.
Monday
The weekend was warm and England, as a whole, emerged blinking in to the sunlight – fearful of the flaming yellow orb that seemed to hang in the sky – celebrating this brief victory over the grey, damp darkness that otherwise rules the land. For this reason, one can only assume, Martin Lewis strode forward to attempt to summon the adpocalypse.
Facebook
Stating that he sees dozens of messages a week from people saying they've seen get rich quick ads featuring his face or name, Martin Lewis (founder of the MoneySavingExpert website) has decided to sue Facebook for what he sees as a lack of action from the under pressure social media company. While it is unlikely to achieve action on its own, coming as it does on the heels of tremendous amounts of negative press around Facebook's ads, it may well contribute to whatever changes are no doubt on the way.
I, for one, welcome our new Amazon Overlord™
Two pieces of Amazon news – one from Bloomberg, one from TechCrunch, outline the next stage of the creation of Amazon World Government™, with the former revealing Amazon's 'Vesta' – a home robot and the latter detailing AWS's entry in to the blockchain-as-a-service market. Future humans in their Wall-E style hover chairs, with Wall-E style robots catering for their every need at the pudgy fingered push of a button, may well see this year as the year Amazon stopped being an eCommerce platform and really started to become the tech company Jeff Bezos dreamed of.
Google confirm broad core algorithm update
Google, in the same way they tend to after every sustained attempt to make them admit to an update, have made the same announcement they always do – that an update was made and that they make several a year. This was followed, as it always is, by hordes of SEOs crying 'Aha! I knew it!' on Twitter. What is more interesting – to me at least – is that the last few of these have seen big shifts followed by fractional adjustments over a period of weeks. As many readers of the Click blog will probably know by now, I'm a fan of the idea that many of the latest updates are machine learning driven – something this pattern of shift and refinement seems to support.
---
For more news, views and actionable insights – sign up to our blog, check out our resources – or contact us to see what we can do for you.
Share this: