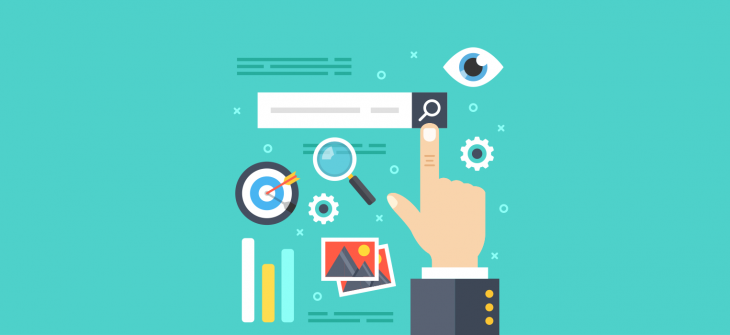 This week in search marketing [24/09/18]
Google announces new features to mark anniversary, Chrome 69, Amazon v Google in product searches, UK ad spend growth, innovative food and drink brands enter UK's Most Valuable Brands, and Quora rolls out broad targeting
---
Friday
Snapchat launches shoppable ads
Snapchat is launching a new set of eCommerce advertising features, including shoppable advertisements. The shoppable Snap Ads will launch for all advertisers in October, and new product catalogues will allow advertisers to use their existing product feeds to help scale and automatically create ads for Snapchat campaigns.
Thursday
Facebook announces stories ads
Following the launch of Instagram stories ads last year, Facebook is to follow suit with the same offering for advertisers. The format supports every objective that's currently available for Instagram stories ads, including reach, brand awareness, video views, app install, conversion, traffic and lead generation. Facebook's full suite of targeting and measurement capabilities is also available for stories ads across platforms.
According to Facebook, 68% of people say they use stories on at least three apps regularly, and 63% plan to use stories more in the future.
Wednesday
Just 20% of people in general say they're comfortable with the idea of brands using GPS data from their phones to target them, but when faced with more practical scenarios of how this would work the response is much more positive.
For example, 43% of people said location-based communications is helpful if it comes from a shop they already use. The findings come from Mindshare Futures' Location Matters report.
Tuesday
Google uses neural matching
Google has been using a technique called neural matching to better understand synonyms, which is said to impact 30% of queries. Danny Sullivan announced on Twitter:
Last few months, Google has been using neural matching, –AI method to better connect words to concepts. Super synonyms, in a way, and impacting 30% of queries. Don't know what "soap opera effect" is to search for it? We can better figure it out. pic.twitter.com/Qrwp5hKFNz

— Danny Sullivan (@dannysullivan) September 24, 2018
Google has announced a number of new features to mark its 20th anniversary, all of which are underpinned by AI.
A more visual way of finding content
AI will intelligently construct AMP stories and surface this content in search.
The authority of the source web page now a more important signal in the ranking of Google Image results.
Google will show more context around images, including captions and suggestions for related search terms.
Google Lens will allow you to explore within an image.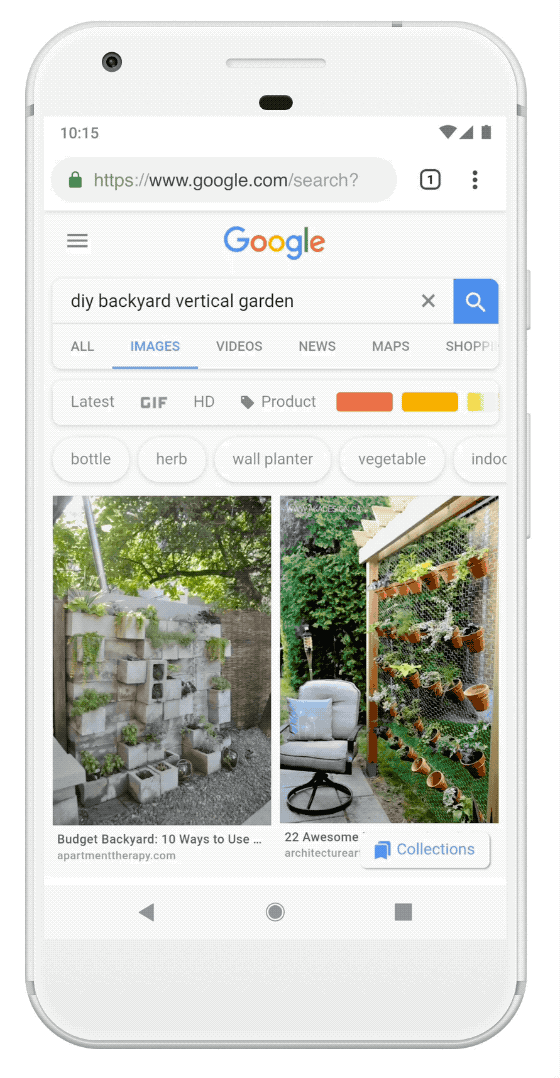 Google Lens searches within images
The shift from answers to journeys
'Activity cards' will help users resume tasks where they left off. When you revisit a query related to a task you've started in the past, Google will show you a card with relevant pages you've already visited and previous queries you've done on this topic. Users will be able to save pages to their collections from activity cards. There will also be suggestions of related topics.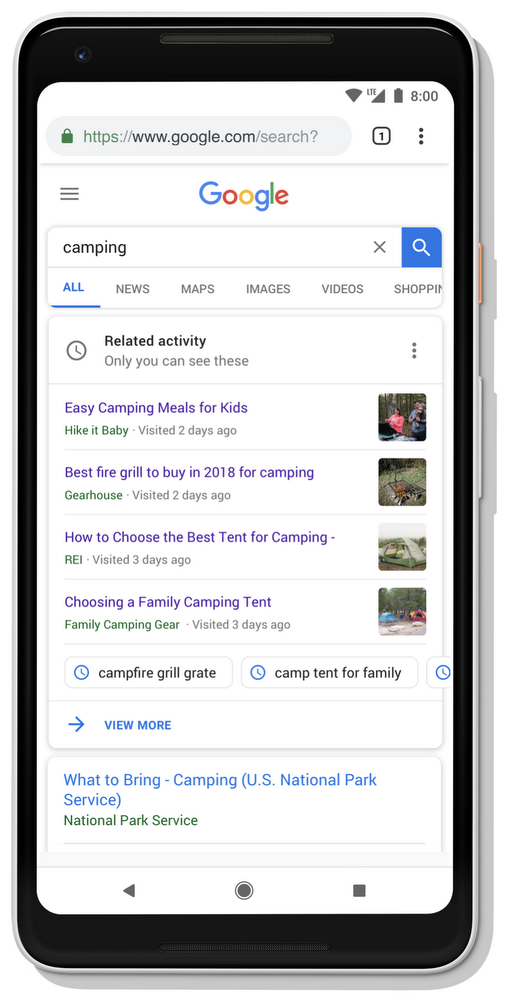 Google's new activity cards
Dynamic organisation of search results
Rather than presenting information within a set of predetermined categories, Google will show the subtopics that are most relevant to what you're searching for and make it easy to explore information from the web within a single search.
So if you're searching for pugs, for example, you'll now be able to see the tabs for the most common and relevant subtopics, like breed characteristics and names, right at the top. But if you search for something else, even a different kind of dog, like Yorkshire Terriers, you'll see options grooming tips and breed history.
Google Feed becomes 'Discover'
Google revealed that Google Feed has 800 million monthly active users globally and is an increasing source of traffic for third-party publishers. It has now announced a name change and some enhancements, and will appear on the mobile version of the Google home page.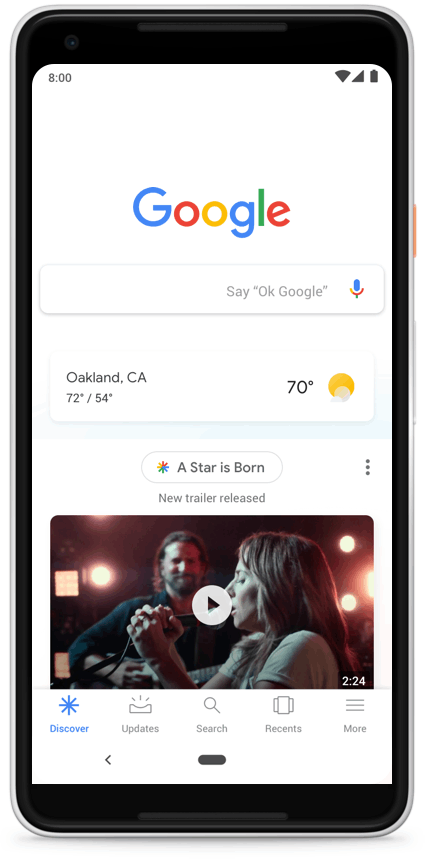 Google Discover
Monday
Chrome 69, the latest version of Google's web browser apparently signs users into the browser automatically when you sign in to Google websites and services, which then uploads their browsing history, to Google. Cryptographer and professor at Johns Hopkins University, Matthew Green, wrote on his blog: "From now on, every time you log into a Google property (for example, Gmail), Chrome will automatically sign the browser into your Google account [his italics] for you. It'll do this without asking, or even explicitly notifying you. (However, and this is important: Google developers claim this will not actually start synchronising your data to Google — yet.)"
Update 28/09/18: Google has responded to this criticism by promising give users more control when it releases Chrome 70 in mid-October). Its blog states: "While we think sign-in consistency will help many of our users, we're adding a control that allows users to turn off linking web-based sign-in with browser-based sign-in – that way users have more control over their experience. For users that disable this feature, signing into a Google website will not sign them into Chrome."
Amazon dethrones Google in product searches
More than 54% of all product searches are now happening on Amazon instead of Google. What this means is that brands must make Amazon SEO their priority in order to show up near the top of product searches for their related keywords.

Source: Jumpshot
UK to remain fourth in the list of top ten ad markets in 2020
Zenith has upgraded its forecast for UK ad spend growth this year from 0.7% to 2.4% after demand from advertisers turned out to be higher than expectations. According to the media agency's latest Advertising Expenditure Forecasts, the UK is expected to remain fourth on the list of the world's top ten ad markets in 2020, despite ongoing economic uncertainty over Brexit. Ad spend in the UK was £24.21 bn last year, the report said, and this is forecast to grow to £26.07 bn by 2020.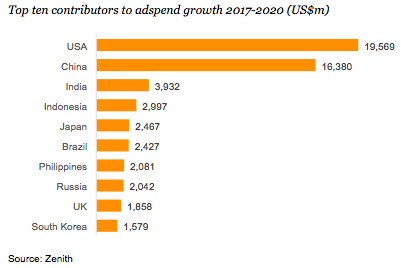 However, time to purchase is faster for shoppers who use Google search and buy on a marketplace other than Amazon, on average; while 35% of Google searches, and less than 20% of Amazon searches led, to a transaction within five days.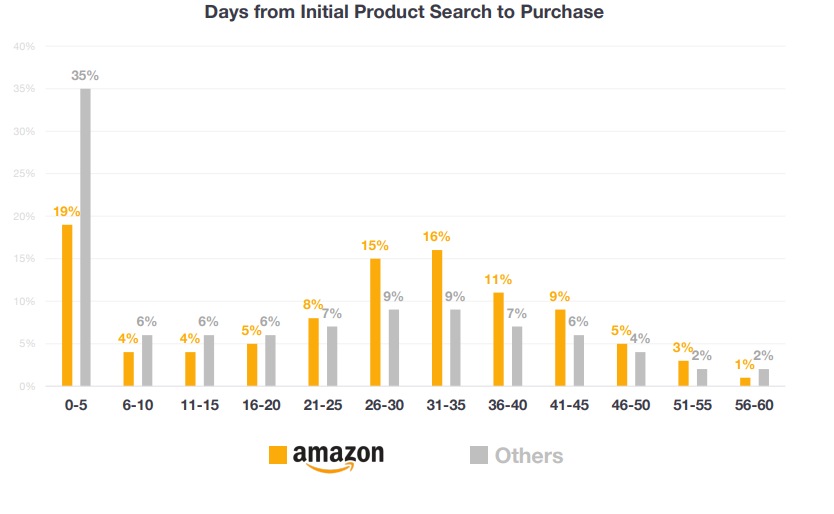 Innovative brands fare well in Most Valuable Brands ranking
Consumers place more value on innovation as food and drink is named the most innovative sector in the BrandZ Top 75 Most Valuable UK Brands ranking. Newer brands Just Eat, Innocent, Deliveroo and Brewdog have entered this year's UK list, along with bet365 and Compare the Market. Vodafone remains at number one, followed by HSBC and Shell.  The top 75 are worth a combined £205 bn – just over 10% of UK GDP.
David Roth, of WPP, which co-authored the report, says: "The nation's most valuable 75 brands have all risen to the top in a highly competitive, crowded and uncertain environment. Consumers value innovation, and it is key to helping UK companies' future-proof their brands, deliver sustainable growth and increase in value; ever more vital in a post-Brexit world."
Quora rolls out broad targeting
Question and answer platform Quora has announced the launch of broad targeting to its ad offering, which it launched last year. With this targeting option, ads run across the platform and adapts its targeting as the system learns which audiences engage with the ads. The company says it now has an audience of 300 million monthly unique users, up from 200 million reported last year.
An ad on Quora
---
Keep up to date with the latest, most important stories in search by subscribing to our blog – or check out our resources to see what knowledge you can gain from Click Consult's 15 years of experience.
Share this: