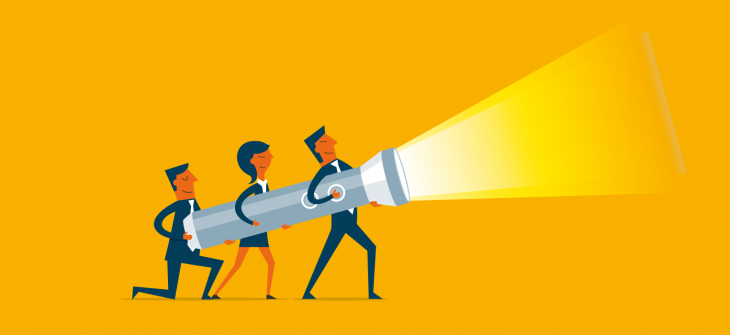 This week in search marketing [26/11/18]
The week kicked off in controversial style as Facebook hit the headlines for all the wrong reasons over the weekend, Google officially began rolling out 'zero results' and Ahrefs revealed the world is 'Binging' Google…
---
Thursday
UK advertising to "increase to £20.8 bn in 2019"
This meas it will surpass the £20 bn mark for the first time, up from £19.9 bn in 2018 according to the latest media and marketing forecasts from GroupM, the world's leading media investment group.
GroupM forecasts 6.0% growth for 2018, down from 6.4% in 2017. Its 2019 growth prediction from earlier this year is shaved to 4.8% from 5.1%. A significant contributor to global advertising growth, the UK still looks to remain stable due to the high levels of digital advertising growth. Digital is around 60% of all advertising investment and accounts for all net UK advertising growth. The medium continues to grow organically, predominately from SME investment, with signs that larger advertisers are becoming more circumspect about incremental digital investment.
New share box for LinkedIn
The professional network is in the process of rolling out a revamped share box, with completion expected in the coming weeks. It said the new share box makes it easier for members to designate what type of content they wish to share (short-form post, videos, images, links to articles) and who they want to share it with (public, connections, groups they belong to).

Facebook "failing Black employees"
An ex-Facebook employee  published a memo Tuesday saying the company is failing its black employees and users. Mark Luckie, who previously worked at Twitter and Reddit, sent the memo internally before resigning in November. He says the odds at Facebook are stacked against those communities.
Facebook is failing its Black employees and its Black users. Here's why: https://t.co/PJSRrFJZrO pic.twitter.com/LeCYxCwBpX

— Mark S. Luckie (@marksluckie) November 27, 2018
The memo's release is another headache for Facebook, which is weathering public-relations storms and a leadership exodus in the wake of a data scandal. Its publication also draws attention back to concerns over diversity among Silicon Valley employees. A 2017 analysis found that only 1% to 8% of employees were black at Facebook, Intel, Amazon, Twitter, Microsoft (LinkedIn's parent company), Google and Apple.
Quora launches Promoted Answers
With many businesses  already acquiring customers organically through their answers on Quora, the platform has launched Promoted Answers to allow anyone with a Quora Ads account to extend the reach of their answers. The format provides a flexible canvas to share detailed information about a product or service that goes beyond the characters allowed in normal ad copy and helps to facilitate engagement through upvotes, comments, and follows. Promoted Answers  on Quora. Promoted Answers have all the same targeting options that are available for other ad formats on Quora. When a user clicks on the Promoted Answer ad unit, they can read the full answer.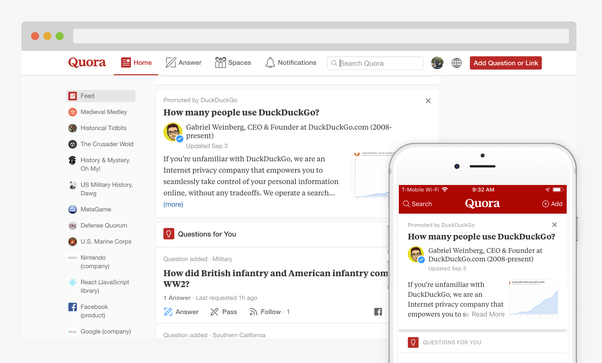 Wednesday
Search Console updates
The index coverage report in Google Search Console now uses Mobile-First indexing data for sites that have been migrated (migrated properties have been notified by email.)  In particular, the error counts and new issues will reflect the status of Mobile-First indexing. Indexed page counts are not affected by this change; this is a reporting change only; it does not reflect any changes on your site.
Additionally, Google is dropping some of the old reports. Google has been posting notices throughout the old version of the Google Search Console letting users know that some of the reports are going away. The notices can currently be found in the old Google Search Console, within the Search Analytics report, Rich Results report, AMP report, Links report, Internal Links report, Manual Actions report, Mobile Usability report, Index Status report and Crawl Errors report. All these reports will be going away at some point in the future.
Google faces Russian civil case
Russia has launched a civil case against Google, accusing it of failing to comply with a legal requirement to remove certain entries from its search results, the country's communications watchdog said on Monday.
If found guilty, the internet giant could be fined up to 700,000 roubles ($10,450), the watchdog, Roscomnadzor, said.
It said Google had not joined a state registry that lists banned websites that Moscow believes contain illegal information and was therefore in breach of the law.
Tuesday
Google confirms 'zero results' feature for some queries
Google has confirmed that it's rolling out a new search-related feature where only a single, direct result is shown for queries related to time, calculations, and various conversions – and only on US mobile at the moment.
SERoundtable.com spotted Google experimenting with the feature earlier this year, which Google dismissed as a glitch.
Google gave the following statement to Search Engine Land:
---
As always, our goal with search is to help people quickly find the most relevant information. For queries where we have extremely high confidence that a user is seeking a calculation, unit conversion or local time, we will show a single result to improve load time on mobile. Since our initial experiment in February, we worked to remove ads and improve the triggering quality for this experience to be sure that we're serving users what they're looking for, and we will still provide the option to tap to see more results
---
Source: 9to5Google
Monday
Facebook docs seized by MPs
A cache of Facebook documents has been seized by MPs investigating the Cambridge Analytica data scandal. Rarely used parliamentary powers were used to demand that the boss of a US software firm hand over the details. The Observer, which first reported the story, said the documents included data about Facebook's privacy controls.
MP Damian Collins, chair of the culture, media and sport select committee, later told the BBC that he believed the documents were "highly relevant" to his inquiry and has, reportedly, threatened to publish them. Facebook has demanded their return.
Instagram: videos generate 21% more interaction than images
Quintly's Instagram 2018 study analysed 44,432 profiles and over 8.9 million posts over the first three quarters on 2018, it found that videos get up to 21% more interactions than images, despite images being the most popular type of post.
The study also found that 31% of overall Instagram posts have more than 300 characters in their post description, highlighting the recent popularity of lengthier descriptions (largely thanks to users believing that it is favoured by the algorithm).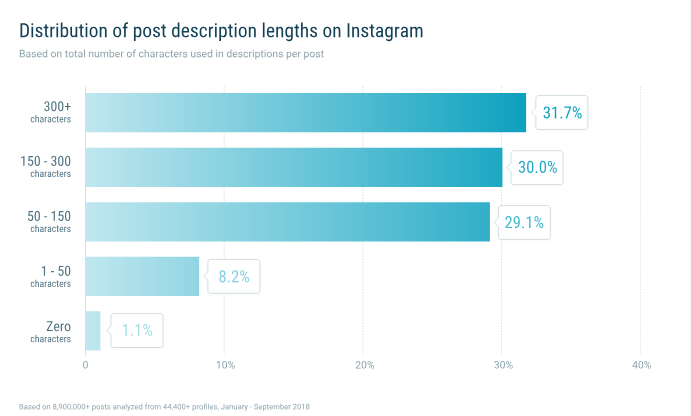 Source: Quintly
What's the most searched-for term on Bing?
Ahead of adding Bing, Amazon, and YouTube data to its Keywords Explorer,  an Ahrefs study has revelased that the top keyword searched-for worldwide on Bing is…Google (and by quite a majority). Here's the full top ten:
Source: Ahrefs
---
Keep up to date with all things search by signing up to our blog, or check out our resources to take your efforts to the next level with our industry leading insights.
Share this: