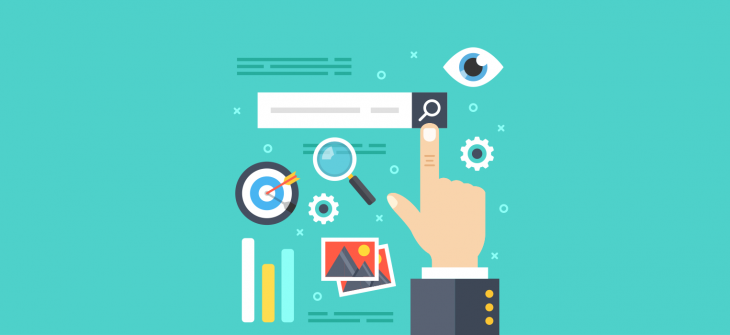 This week in search marketing [27/08/18]
What's up with the world of Google, SEO, paid media and more this week?
---
Wednesday
Conservative Facebook employees create a group to complain about 'political monoculture'
Last week, Brian Amerige, a Senior Facebook Engineer, published a post titled "We Have a Problem With Political Diversity," which quickly went viral in the organisation.
He wrote that: "We are a political monoculture that's intolerant of different views, we claim to welcome all perspectives, but are quick to attack — often in mobs — anyone who presents a view that appears to be in opposition to left-leaning ideology."
Since the post went up, more than 100 Facebook employees have joined Mr. Amerige to form an online group called FB'ers for Political Diversity, the aim of the initiative, is to create a space for ideological diversity within the company.
This will be one to keep an eye on in the face of an ever-changing political landscape and as social media platforms face growing scrutiny over the way they are used in the political discourse.
Tuesday
Google adds new 'veteran-led' attribute to Google My Business profile
Google has confirmed that it will be adding a 'veteran-led' attribute to Google My Business profiles, the second such business owner identity attribute, following 'women-led' in March.
In a blog post to announce the new feature a spokesperson for Google said: "Google is making it easier to identify your local business as veteran-led on Google Search and Maps. If your business is owned, led, or founded by a veteran, you can enable this "Veteran-Led" attribute through Google My Business, and it will appear on your Google listing alongside other details like "Has Wifi" or "Outdoor Seating."
Based on US government data, Google says that there are roughly 2.5 million small businesses owned or majority owned by veterans. That's roughly 10% of the total number of US small businesses in the country today.
Google will be adding more of these attributes over time.
Google Ads introduces 'ad strength' indicator and reporting for responsive search ads
Ad strength will now be visible when advertisers create responsive search ads as well as in a new column in the web interface according to a post by Search Engine Land.
Writing on the blog, Ginny Marvin said: "One of the loudest complaints I've heard so far about Google's new responsive search ads — which are still in beta — is a lack of reporting on which combinations work best. Another is how to tell if there is enough variety in the options advertisers provide while still being relevant to the ad group."
Google has pushed advertisers to have at least three ads per ad group for more than a year now, and responsive search ads are aimed at helping advertisers meet that goal. The ideas is that more ads should drive more impressions and clicks for an ad group overall.
Advertisers can preview some of their ad combinations as they create responsive search ads, and now new reporting shows stats on top combinations, headlines and descriptions. To see this reporting in the Google Ads interface, go to Ads & extensions and add a filter for Ad types, located under Attributes, and select Responsive search ad.
---
To keep up to date with the latest news, views and best practices in search marketing, subscribe to our blog – or contact us today to see what we can do for your brand!
Share this: