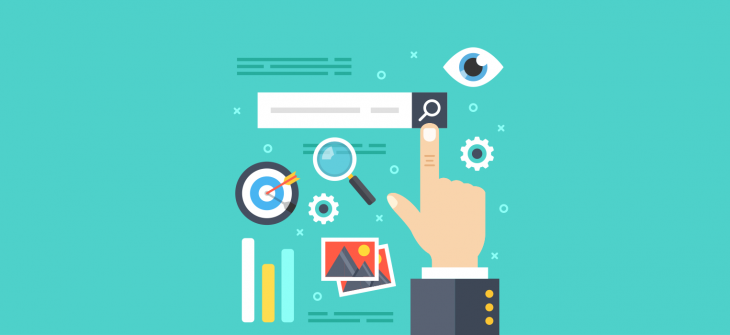 This week in search marketing [29/09/2018]
Facebook are, shock horror, at the centre of another big scandal, Google once again confirm that it updates regularly and Google on Safari
---
It's a week that will be full of Brighton SEO reviews (ours will be along as soon I've recovered from conference lurgy, but here's one to keep you going in the meantime), but while half of the industry's brightest and best scour the slide-decks of the other half, the search news keeps coming.
Friday
Click Consult
We have a bit of our own news today. As the blog explains, we've joined the Ceuta Group as the last piece of their branding puzzle.
We've also been shortlisted for two awards at The Drum Content Awards – you can read which ones and why here.
Snap
As its share price dips to half of its IPO, a 6000 word internal memo has found its way into the hands of journalists. TechCrunch are reporting on the how CEO Evan Spiegel sees the road to recovery for the social media brand – including focusing on returning to their core service of being the 'fastest way to chat' and targeting older users. Which would no doubt include people like me – who have no idea how to use, or why they should use Snapchat – but thankfully they're looking for people with buying power, which rules me out of their target demographic.
Thursday
Content Marketing
Content Marketing Institute are reporting on a report released by Survey Monkey that features a host of key facts and figures – which, 82% of you will be glad to hear (according to the Survey Monkey report).
Google Search Console
Search Engine Land features a story on a new dashboard view which has been appearing in search results if it is a query your site ranks for and you are a verified user.
Wednesday
Data Studio
Common sense has prevailed! There was much rejoicing in the village! Data Studio now has the option to download reports as a pdf. I'm ridiculously, and sadly, excited by this.
Snap
eMarketer is reporting that it is lowering its projections for Snap's US ad revenue, rolling back its prediction for the company to break the $1 Bn barrier to 2020 due to the company's decision to transfer to a mainly programmatic model – increasing advertisers, but lowering ad prices.
Tuesday
YouTube
Marketing Land carries the announcement that YouTube are expanding its ad offering with actions that will allow people to look up showings for films, download aps or book trips directly from an ad. Early tester, Vodafone, it's reported, experienced a 3.5% increase in click-through rate from the exercise.
Pinterest
Also in Marketing Land, there's a story on the prediction that Pinterest ad revenue is likely to reach $1 Bn by 2020 as it looks to hit half that this year. While Marketing Land goes in to a bit of detail on why, the fact that Pinterest has been at the forefront of a lot of visual ad formats (shoppable pins etc.) has been a major driving factor.
Monday
Twitter
Home of video… er… Twitter(?) has increased monetisation opportunities to allow publishers to earn revenue from outside of their own country, with some publishers finding that 60% of their audience is from global markets, Marketing Land reports.
Google
Reported on Search Engine Land over the weekend was Google's investment of $9 Bn (possibly rising to $12 Bn) to retain default search engine status for Apple's Safari browser, the article also points out that Google paid a mere $1 Bn back in 2014. With Google now the default setting for Siri, too, it bears wondering whether the inflated price might include a cementing of that position in addition to its 1st choice status for Safari.
They also 'confirmed' a small ranking update on the 30th – which has had limited impact and, helpfully, there is no advice on what it targeted.
Facebook
In various, endless, news outlets over the weekend, was the report that Facebook had admitted that the data of 50 million of its users (including CEO Zuckerberg and COO Sheryl Sandburg) had been compromised following in a recent data breach.
Zuckerberg (born in 1984 – coincidence? I think not!) faced criticism as he again apologised with full android sincerity (without really offering much concrete as to what he would do to resolve issues currently plaguing his company) to Facebook users. Facebook has repeatedly come under fire this year for lax security and a seeming inability to protect its users from fake news.
---
Keep up to date with search news by subscribing – or contact us today to see how we can help your brand keep ahead of the curve.
Share this: