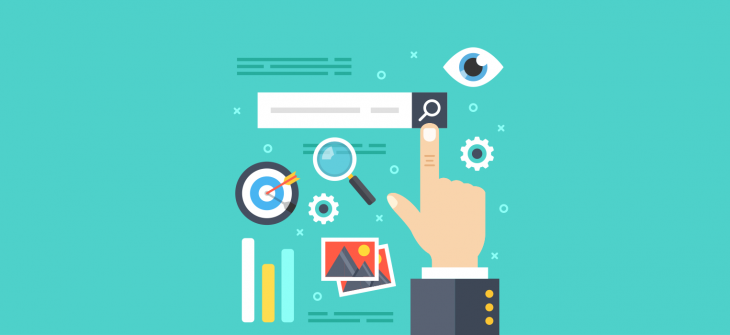 This week in search marketing [30/07/18]
It's all about Google's broad core algorithm update this week, along with several social media updates, voice search and augmented reality
---
Friday
Apps to be excluded from Google Display campaigns
Google is deprecating adsenseformobileapps.com to exclude apps from Google Display campaigns. The search engine issued the following announcement: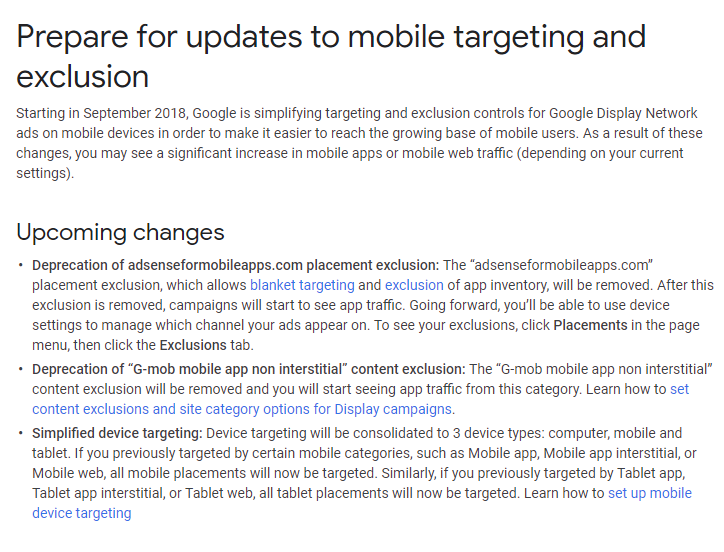 If you want to transition your campaigns before the change in September, Google has recommended the following steps:
Step 1: Remove blanket app placements and exclusions
Step 2: Update your device targeting
Step 3: Check that your granular controls are up to date
Step 4: Review your brand safety controls
For more detailed instructions, visit Google's support website.
Thursday
Google confirmes algo update
Google has confirmed that it released a 'broad core algorithm update' this week. This was after the search community noticed shifts in rankings and traffic
This week we released a broad core algorithm update, as we do several times per year. Our guidance about such updates remains the same as in March, as we covered here: https://t.co/uPlEdSLHoX

— Google SearchLiaison (@searchliaison) August 1, 2018
---
As with any update, some sites may note drops or gains. There's nothing wrong with pages that may now perform less well. Instead, it's that changes to our systems are benefiting pages that were previously under-rewarded…. There's no "fix" for pages that may perform less well other than to remain focused on building great content. Over time, it may be that your content may rise relative to other pages

Google's tweet
---
WhatsApp announces new business tools
WhatsApp is introducing tools to help people and businesses communicate with each other. Following the launch of the WhatsApp Business app, its blog stated that the company had heard from people that they find it easier to chat with a business team rather than connecting through calls or emails. Therefore, the company is expanding its "support for businesses that need more powerful tools to communicate with their customers". Here's how people can connect with a business:
Request helpful information
Start a conversation
Get support
Businesses will pay to send certain messages to ensure selective and your chats don't get cluttered. In addition, messages will remain end-to-end encrypted and you can block any business with the tap of a button.
Wednesday
Ad spend on the 'big three' platforms – Google, Facebook, and Amazon – remain strong
Google search ads continuing to generate positive performance for advertisers, despite the negative attention the platforms have received and overall investment growth decelerating for the third straight quarter.
One driver of this improved performance is the increasing role that audience targeting played in Q2, with 37% of Google search ad clicks impacted by Google's specific audience targeting products, including: remarketing lists for search ads (RLSA), customer match, and similar audiences. This rate was up from 21% of clicks a year earlier, Merkle's Q2 2018 Digital Marketing Report found.
Mark Ballard, Merkle's Vice President of Research, commented: "We predict this trend will continue as marketers increasingly adopt more sophisticated audience targeting strategies for search."
Other areas of growth for Google include Google Shopping ads, which were up 31% YoY in Q2 2018, more than five times the rate of growth for Google text ads. Google organic search visit growth improved nearly three points between Q1 and Q2 2018, coming in at 2.4% YoY growth in Q2. YouTube ad spend grew 189% from Q2 2017.
Google also maintained dominance in total site visits produced by organic search. For desktop, Google rose 2% YoY with 93% share in Q2 2018. On mobile, Google also rose 2%, accounting for 96% of organic search visits in Q2 2018.
Other findings include:
Bing and Yahoo search ad spending growth also decelerated sharply in Q2 2018, despite accelerating click growth.
Significant YoY ad spend growth for Instagram over Facebook. Facebook grew 40% Y/Y, while impressions fell 17%. At the same time, Instagram grew 177% YoY with impressions more than tripling.
YouTube showed the biggest gains in driving traffic, with 300% YoY growth. Other significant social platforms like Twitter and Pinterest delivered larger visit growth than Facebook, but still trailed Instagram and YouTube growth by a large margin.
Amazon search ads continue to grow rapidly, with Sponsored Products spend up 165% and Headline Search Ads spend up 162% YoY for the quarter. Sponsored Products continue to account for the vast majority of Amazon search investment, with 88% spend share in Q2, and they also drive the highest sales per click for advertisers among Amazon's search formats.
Facebook to change ad platform to ensure inclusivity
Facebook has signed a new, legally binding agreement with the state of Washington agreeing to remove advertisers' ability to exclude races, religions, sexual orientations, and other protected classes in certain ad-targeting sectors. The announcement was made by Washington Attorney General Bob Ferguson, who spearheaded a 20-month investigation into the social network, which first came under fire for the practice in 2016 and again last year.
Facebook says it removed its "multicultural affinity" category from its exclusion tool back in April.
Will Castleberry, Facebook's Vice President of State and Local Policy, told The Verge: "We appreciate Attorney General Ferguson's attention to this important matter and are pleased to have reached an agreement with his office. We've worked closely with them to address the issues they've raised. Discriminatory advertising has no place on our platform, and we'll continue to improve our ad products so they're relevant, effective, and safe for everyone."
Google adds dataset schema support
Google has announced support for datasets markup schema in search results so that data visualised on a web page can be better visualised directly in Google's search results.
This means that news organisations that publish data in the form of tables can add additional structured data to their existing HTML to make the dataset parts of the page easier to identify for use in relevant search features.
Google Data Editor, Simon Rogers, said: "Data journalism takes many forms, and it's not always clear from the headline that there is potentially useful data within that document or story. The way that data is presented can vary as well, and though data tables are often the most useful format for data journalists, it isn't always easy for Google Search to detect and understand tables of data to surface the most relevant results."
Tuesday
Brands must innovate or face disruption
UK CMOs are falling behind their international counterparts when it comes to their role in creating disruptive innovation, raising concerns over the health and future growth for brands.
According to research by Dentsu Aegis, just 25% of UK marketers identify "leading disruptive innovation" as a core functional priority. This is well behind the international average of 35% and puts it bottom of the list in the survey of 1,000 chief marketing officers and senior-level marketers across 10 countries.
It also means the UK is significantly adrift of CMOs in the US, where 46% see innovation as key to their roles.
The report said: ""The marketers who think and act disruptively will be critical to keeping pace with the consumers of tomorrow. Companies which don't reorient themselves around the consumer will be overtaken by those which do."
Bing Ads launches new automated bidding
Bing Ads has announced that automated bidding strategies Target CPA and Maximize Conversions are now generally available for campaigns targeting Australia, Canada, France, Germany, the United Kingdom or the United States. Both strategies have been in testing for more than a year.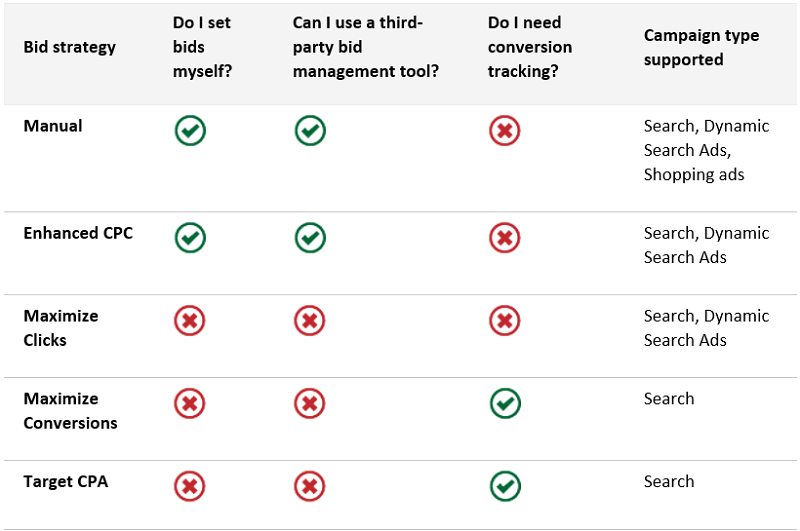 Source: Bing
Monday
Voice comes to LinkedIn
LinkedIn has added voice messaging to its platform so you can have more ways to have conversations. The voice messaging feature is now available as an Android and iOS app.

You can retrieve the messages on your mobile device or on the web, but as of now, you can't send a voice message from a LinkedIn website. Read more on LinkedIn's official blog.
Pizza giant enters into AR
Domino's is embracing augmented reality (AR) with its latest national ad campaign that lets Snapchat users to play with the platform's new shoppable AR lens. It allows users to tap a button within Snapchat to quickly order a pizza without leaving the app. When a person uses the feature on their face, they'll be wearing a pair of sunglasses, which reflect a pizza in their lenses. However, when the camera flips over, they'll be able to see a floating Domino's pizza box that opens to reveal a pizza.
Meenakshi Nagarajan, Director of Digital Marketing at Domino's, said in a statement about the campaign: "AR offers us a new way to bring consumers even closer to our product, We're looking forward to continuing to test how AR on Snapchat is effective – not only for engagement, but for driving ROI."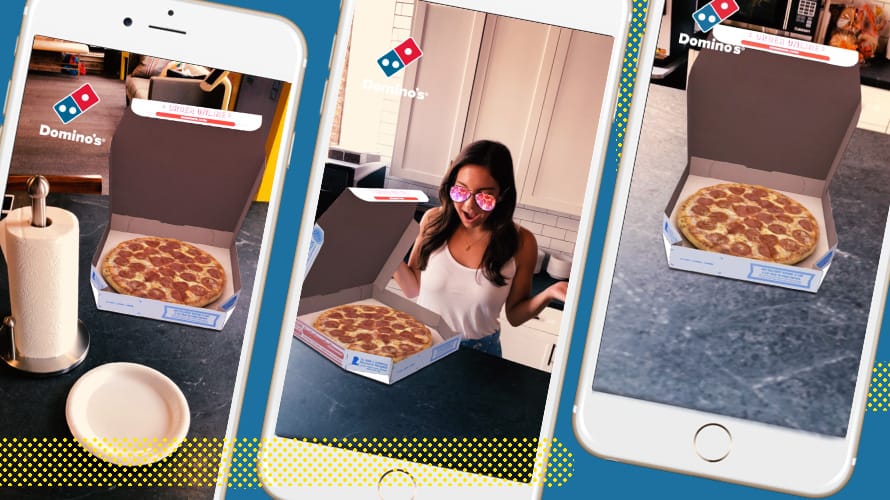 Source: Domino's/Snapchat
Digital marketers not addressing voice search
When it comes to voice search, 29% of digital marketers are not actively addressing how it will impact their industry and the way they market products and services.
Another 36% of marketers are aware of the changes brought by voice search and 25% believe they can incorporate it into their marketing strategy. Meanwhile, just 43% confess to investing into advertising with Amazon's voice search. The most popular tactic marketers are adopting to address the change is reassessing product names to reflect how users speak (32%).
Andreas Pouros, CEO of Greenlight Digital, who published the research, said: "Voice assistants aren't a gimmick. It is here to stay and is going to change the way brands reach consumers. Marketers must put their money where their mouth is when it comes to addressing these changes. To get to a point of investing, brands first need to be armed with the audience insight that can inform how and where their customers are purchasing. Only then can marketers accurately assess whether they need to adjust their marketing strategy to maximise the growth in use of voice assistants.
---
Assessing keywords and product names, and optimising websites for voice search is action that needs to be invested in – both in terms of time and money. The brands who see the value of investing now will be the ones who reap the benefits of this increasingly popular technology
---
To keep up to date with the latest news, views and best practices in search marketing, subscribe to our blog – or contact us today to see what we can do for your brand!
Share this: