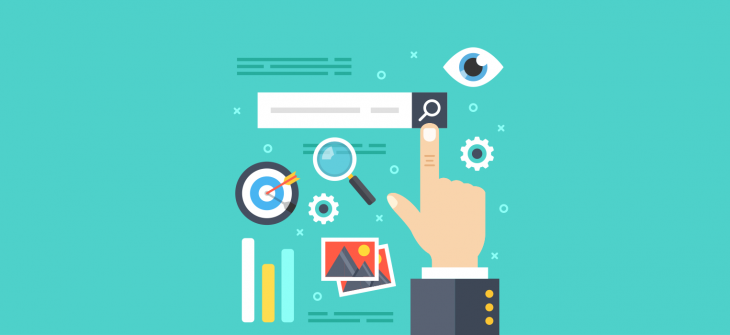 This week in search marketing (12/01/18)
As always, it's that time of the week where we look at all of the latest industry news and pick up on the stories that you might have missed
---
Google to vet premium YouTube content
Google is planning a new push to vet top-tier YouTube videos that it bundles for major advertisers, people familiar with the effort said, moving to address resurgent concerns that inappropriate content is being shown alongside brand messages.
The new approach, according to Bloomberg Technology, will be applied to videos that are part of Google Preferred, a set of popular YouTube channels Google sells to advertisers at higher prices, these people said. They asked not to be identified talking about private company plans.
In recent months, advertisers and others have complained about the unfiltered nature of some videos involving children and popular stars such as Logan Paul — the second round of such scrutiny in the past year.
Google told partners that it plans to use both human moderators — the company recently announced it will have 10,000 employees focused on the task — as well as artificial intelligence software to flag videos deemed inappropriate for ads.
"We built Google Preferred to help our customers easily reach YouTube's most passionate audiences and we've seen strong traction in the last year with a record number of brands," a spokeswoman for Alphabet Inc.'s Google wrote in an emailed statement.
Google's latest acquisition turns smartphone screen into speakers
Alphabet's Google has bought a UK based start-up that could dramatically change how you listen to music on your smartphones.
The company, called Redux, has created a technology that can turn smartphone screens into speakers, according to Bloomberg, which earlier reported on the acquisition. The feature would eliminate the need for separate speakers but still let users play audio, potentially creating opportunities for Google to develop new smartphone design concepts.
Like other major technology companies, Google acquires small start-ups all the time. In some cases, those start-ups' products are integrated into existing company products. In others, the company will acquire the start-up for access to its talent or an underlying feature. Google, which hasn't confirmed that it's even acquired Redux, hasn't said what it might have planned.
Chrome parental controls to be shut down
Google is preparing to launch a new set of parental control features for users of its Chrome browser. The announcement was made in an email sent this week to users of its current system for parental controls and other restrictions called "Chrome Supervised Users," which is soon shutting down.
Chrome Supervised Users was first launched into beta back in 2013. The feature allowed a parent to lock down the Chrome browser on a device, including by blocking access to certain websites, enabling SafeSearch for filtering Google Search results and keeping a history of websites visited.
This feature set will now be deprecated, said Google's email shared with the program's users.
"Since we launched Chrome Supervised Users in beta preview over four years ago, Chrome and the way we use computing devices have evolved significantly," the email explained. "We've learned a lot in these four years, and heard feedback about how we can improve the experience for you and your children. Based on this feedback, we are working on a new set of Chrome OS supervision features specifically for the needs of families to launch later this year," it said.
Starting on Friday, January 12, 2018, users will no longer be able to create or re-import supervised users.
Smart speakers lead the way for search as sales rise 103%
The latest in a growing number of studies on voice search and virtual assistants, Adobe Digital Insights (ADI), found that sales of "voice assistants" (let's assume that's smart speakers) grew roughly 103 percent in Q4 vs. a year ago. Most of these sales (79 percent) took place in the fourth quarter (lots of gifts).
Data from ADI and other third-party analyst firms justify the assertion that smart speakers became the fastest-selling consumer technology last year, dramatically outpacing wearables and VR.
ADI's analysis is based on retail sales data and a survey of more than 1,000 US consumers. According to the study, more than 50 percent of consumers who own smart speakers use them at least daily, with 22 percent saying they also shop using voice commands.
ADI found the most common uses for voice assistants were the following:
Listening to music
Checking weather
"Asking fun questions"
"Researching"
Click Consult announcement
We are working on a podcast! While there's nothing set in stone at the moment and the format will probably change quite a bit in the first few months, we will hopefully have our first full episode available at some point in early to mid February. By which time, hopefully, some of you will have subscribed to hear how it turns out.
Podcast: Play in new window | Download
Also available on iTunes – subscribe here, or listen here.
---
To keep up with the weekly news, sign-up to our blog – for anything else there's our collection of resources and infographics. Alternatively – to find out what we can do for you, contact us today.
Share this: