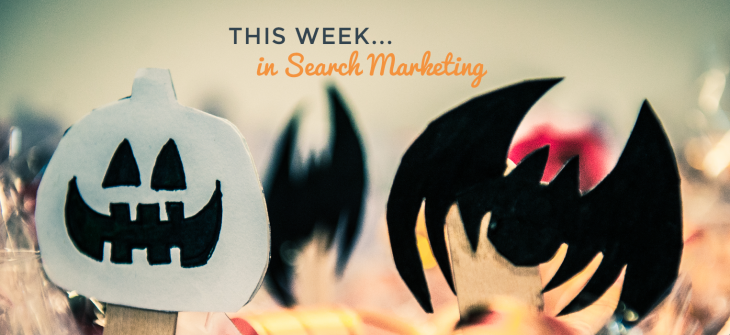 This week in search marketing
The world of search is constantly evolving and it goes without saying that agencies must keep ahead of the curve in order to offer the best service to their clients. Here at Click Consult we're no different and in our latest blog we look at some of the most recent changes and what they mean for the industry.
---
Penguin 4.0 – One month on
With such a high volume of search relating to what's listed on Google, it's no surprise that any updates at their end can change strategies and spark mass panic amongst industry experts. When the Penguin 4.0 update launched in late September, many in the industry were intrigued as to how it would affect their clients' online presence. One month on and it's fair to say that many in the industry are full of praise for the version. Penguin 4.0 took longer than most updates and there was a gentle buzz around the industry as to exactly when it would hit, (version 4.0 came nearly 2 years after the last update, Penguin 3.0).
The latest development is seen as both a welcome and more forgiving update, working in real time with pages and described by many as 'granular' in its approach. The early reports suggest that the update is targeting individual pages and not entire domains, giving a clearer picture as to where the 'bad' links lie.
Of course it's still early days for the algorithm and we'll continue to monitor the impact of Penguin 4.0 across the industry.
Rule changes to Google Privacy Policy
As search and web browsing habits evolve, so too, do advertising habits and search engine privacy laws. In the last few weeks Google has made one of their biggest changes relating to how adverts follow users. A change in the wording of their privacy policy means that the company can merge the data that they have from their 2007 acquisition of DoubleClick and that which they have gained from Gmail and other tools.
By putting the two pieces of data together they have essentially said that they 'may' be able to customise DoubleClick Ads to you name of other personal information, meaning a more targeted approach for advertisers. This policy and the new wording is part of the small print for all new Google accounts and existing users are given the option to 'opt out' in the revised terms.
Understanding why the development came to pass, a spokesperson for the search giant, Andrea Faville, told ProPublica that Google's change in privacy policy was an update to adjust to the "smartphone revolution".
Explaining the update she said: "We updated our ads system, and the associated user controls, to match the way people use Google today: across many different devices," whilst adding that the change "is 100% optional." If users do not opt-in to these changes, their Google experience will remain unchanged.
New features for Keyword Explorer
With clever, unique content, playing a vital role in how a page finds its ranking position the need for those working in SEO to come up with clear keyword strategies is imperative. Tools such as Keyword Explorer are worth their weight in gold and as such any improvements are welcomed by the industry. Over the last few weeks we have seen may updates to the tool and a recent blog by Rand Fishkin, highlighted the very best.
Writing on his blog for moz.com, he explained that the added benefits include:
Rank checking within the Keyword Explorer lists
Improved accuracy for keyword volume and coverage
Directly transfer keyword to campaigns
Each of these new features will benefit those working in search for different reasons. In a competitive marketplace where high frequency or very 'general' keywords are the target, the first tool will show if a particular word or phrase already ranks on the first page. This can give those in search the option of a 'quick-win' by allowing them to target some of the words that do not rank as highly. It can also reveal a lot about the climate in which a client operates.
The second change is one which is brought about with the 'marketer' in mind. By competing with Google AdWords, the team behind Keyword Explorer are confident that they can give you the most dynamic and trustworthy search data around.
The final change will also be music to the ears of those businesses working in search. As campaigns become a more popular way of allocating client budget, the ability to transfer keyword lists directly to a campaign can save a vast amount of 'man hours' and bring about the best results to drive positivity in SERPs.
---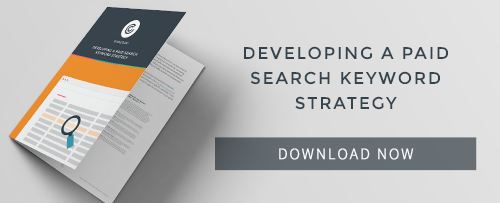 Share this: