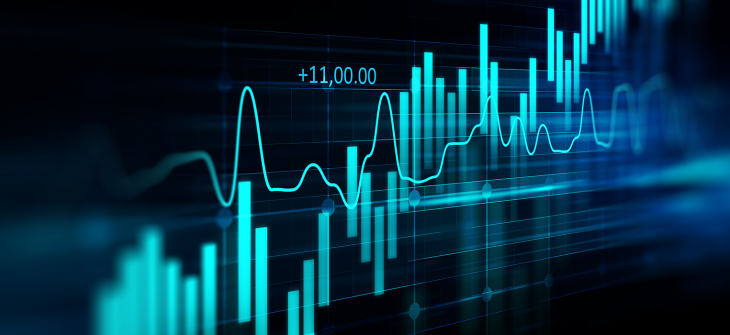 Understanding Technical Ranking Factors
When it comes to climbing the search engine results pages (SERPs) there are a large number of ranking factors to consider, exactly how many are unknown – although many in the industry tend to take the benchmark of 200+
---
With this in mind it can be difficult for businesses to develop a strategy that will encompass all of these factors and they will want to highlight what they deem to be the most important ones.
When Google makes an update to the core algorithm SEOs often spiral into a frenzied panic. Updates can tell us a lot about how Google are crawling pages and what they are looking for in order to provide the best (most relevant) pages to a search query.
With this in mind it is important for businesses to not only look at the main ranking factors such as content and backlinks but some of the more technical aspects too.
In order to get the most from your SEO strategy, then looking at technical fixes is a must. Of those that fit into this category this blog will look at, what many consider to be the most important technical points.
Presence of H1/H2
Over the last 12 months the number of landing pages that are crawled and are ranking on Google which contain H1 and H2 heading has risen sharply. This is no coincidence.  The only pages that tend not to see an increase in the number of H1 headers is in position 1; this is largely due to the fact that these positions are dominated by brands and brand terms. Searchmetrics call this phenomenon 'brand factor' but suggests that the general trend of there being more H2 headlines for those websites occupying positions 2-10 (first page).
HTTPS
Google have long been moving towards a more secure web, where the transfer of data is more secure and the risk associated with browsing are reduced. Page encryption using HTTPS is growing quickly. In 2015 only 12% of all pages on Google relied on data transfer via HTTP. As we stand now over 40% of all pages on Google are operating in this way, a figure that will continue to rise. The status of HTTPS as a ranking factor has been elevated further following the marking of all HTTP sites being marked as unsafe.
Over 50% of all webpages in the top 10 positions are using HTTPS encryption and businesses should take note of this when they are strategy planning.
TLD Rankings
Top-level domain (TLD) is the formal term for the suffix that appears at the end of a domain name. Some example of top-level domains include:
There is strong evidence to suggest that those sites operating with a TLD rank higher and gain more from their status than those without. According to Moz when it comes to your domain name you need to make it memorable. They say: "Strive for domain names that are short, easy to remember, easy to type, and easy to say.
"This is valuable for word-of-mouth advertising because those visitors will need to visit your domain directly, but it also matters for processing fluency. An implicit cognitive bias, processing fluency is the concept that we remember and have more positive associations with things that we can easily say and easily think about, and that includes pronounceability in our own minds.
"Also stay away from domain names that include numbers or other non-standard characters, use unusual spelling, or are longer than about 15 characters or so.
"If the .com TLD for a domain name you're looking to purchase isn't available, lean towards .net. , .co, or a known ccTLD as alternatives.
"Additionally, it is not recommended that SEO-conscious webmasters purchase low-quality TLDs such as .biz, .info, .ws, .name, etc. as a means of increasing traffic. Because they're less commonly known, these TLDs receive substantially less traffic than the more widely known domains and are more frequently associated with 'spammy' behaviour."
URLs
This is one of the areas that causes the most discussion but the general consensus is that using short, accurate URLs is the best practice. Shorter URLs tend to rank higher on page 1. During his time with Google, Matt Cutts said that there may be some value to adding a keyword into the URL and that they are readable by humans.
The key considerations when it comes to URLs are:
Remove extra words
Shorter is better
One URL for your home page
Easily readable
Utilise hyphens and underscores
Match URLs and titles
Limit folders
Restrict redirection
Avoid keyword stuffing
Using tracking parameters
Paginated URLs
---

---
Site speed
Earlier in the year Google announced that page/site speed would be a major ranking factor especially with the rise of mobile first. Google initially said that mobile page speed would not be a factor in the mobile first index change, which means even sites that take 30 seconds to load would not be downranked in the search results despite serving a very poor experience to the searcher. But those who thought mobile page speed wouldn't matter at all need to rethink that position. This all changed when Gary Illyes, from Google announced the change at the SMX conference in March.
He said: "The way Google calculates page speed for desktop doesn't work for calculating it on mobile, so they need to launch a new one for mobile page speed.  And using desktop page speed for a mobile index makes zero sense and would necessitate crawling the desktop version of the page to do so."
According to Google the average time it takes for a mobile landing page to load is now 22 seconds. Compare that with the three seconds visitors need to decide if they want to stay for your page to load and you will see a huge discrepancy.
SEOs should be interested in this as a ranking factor and businesses need to take it on board. Google's latest research shows that the chance of a bounce increases 32% when the page load time goes from 1s to 3s. 1s to 5s increases the chance to 90% and if your site takes up to 10s to load, the chance of a bounce increases to 123%.
For search engines, better results and performance is a sign of a healthy site that pleases customers and therefore should be rewarded with a higher ranking.
According to Yoast: "Keep in mind that your work is never done. Your mobile site is never too fast, and your customers will never come flocking to you when you shave off just a little of your loading time. Keep working on it. Now, tomorrow and next month. If possible, try to automate your PageSpeed Insights testing, so you get regular updates."
Other considerations
Of the other considerations that businesses need to consider the most important is mobile friendliness. It is  now widely acknowledged that Google and indeed search is going 'mobile-first'. To this end businesses need to consider that all of the content must be optimised to suit the ways in which consumers search. We know that over half of all searches are now conducted away from desktops and as such making your website mobile friendly is a must.
---
Want to see what we can do for your brand? Contact us today, or check out our library of resources.
Share this: