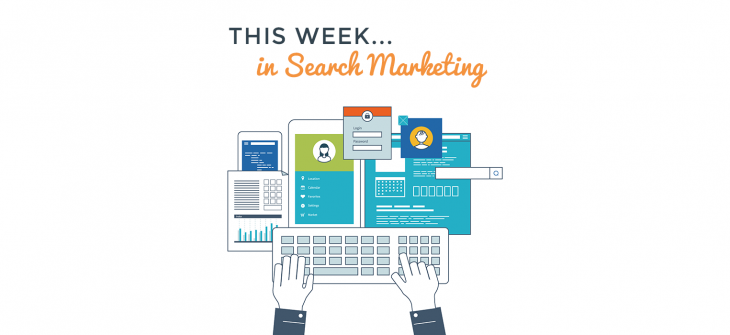 This week in search marketing
Some of the more interesting recent stories from the industry digested and explained in this week's article – from AI censors to newsfeed rocketry and the slow death of Flash
---
Menu markup? The take-away from new schema update
Schema markup is one of the most important search marketing techniques for any online business. It is schema that allows brands to compete for position zero, to appear in local listings and a hundred other ways of reaching customers and facilitating positive user experience (UX).
One thing to remember, however, is that it is constantly growing and changing – and the new "hasMenu" property offers some fantastic functionality for large and small restaurant brands alike – enabling the production of a navigable menu which, if adopted by Google, could appear in search results.
While it has yet to be adopted, Google's history of using structured data to develop rich snippets, and other position zero entries makes it worth a gamble to implement it in advance of adoption. It also raises the possibility that it could be extended to brands which have a list of services they'd like to promote in more detail directly from SERPs – the same markup, if tweaked, could easily be employed by brands that offer multiple services to promote and explain each item on their service 'menu'.
Computer says no. Google ramps up brand protection measures using AI
Google has taken a timely, if somewhat excessive, beating of late over ads appearing next to unsavoury content on its YouTube platform. While maintaining that the issue was a small one, Google seemingly leapt into action following the withdrawal of advertising by The Guardian, Marks&Spencer and a host of others.
The interesting thing here is that it will be machine learning that is at the forefront of the new endeavour to ensure inappropriate videos are identified quickly. Expect to see the beatings continue, along with stories referencing Orwell and various fascist institutions as the technology incorrectly identifies and flags a variety of otherwise harmless content. If you want a picture of the future, imagine a boot, kicking Google's backside – forever.
Will Facebook's secondary newsfeed take off?
Just as you thought there was no way for Facebook to cram anymore promotional items into your newsfeed, the social networking giant has excelled itself – offering an entirely promotional secondary newsfeed to select iOS and Android users.
In what they're hoping will be their own version of the recommended function on Netflix and other content platforms, the feed (the icon for which is, for some reason, a rocket) will offer 'an easy way to explore new content'.
Whether this will prove to be a successful endeavour will largely depend on how well personalised the promoted content is – if Facebook is able to serve genuinely desirable, useful content to consumers which reflects their interests, then it may well be a great resource – if not, it could end up going the way of 'interest lists'.
Flash is dead (almost)
The only technological death that should provoke Amnesty International comment entered its penultimate stage on the 3rd as Google stopped allowing the uploading of Flash video. This drawn out, torturous demise (often met with 'I thought it was already dead' in the vein of many an aging z-lister) is almost complete and Flash is set to be put out of its misery completely in July.
---

---
The date, the 7th of July, should be set aside as a day of collective mourning as:
---
Flash video ads will no longer be able to run through DoubleClick Campaign Manager, DoubleClick Bid Manager, DoubleClick Ad Exchange, DoubleClick for Publishers or AdWords.
---
Ready to take an Oath?
In other defunct technology news, Verizon is set to merge elderly internet stalwarts Yahoo and AOL in the apparent hope that two wrongs can make a right. The new brand – to be called Oath – is set to be launched in the summer of this year.
Bing rings changes
By the 30th of April, all monthly budgets will be migrated to daily budgets and Bing are advising that anyone still using the monthly method should act to update their campaigns themselves. If this is not done:
All campaign level unshared monthly budgets will be converted to a daily budget.
Delivery type will be set to 'Accelerated' for daily budgets.
This conversion will be done by taking the monthly budget and dividing by 30.4 to achieve a daily budget.
To avoid any unforeseen problems with budgets, or automated rules, it's recommended that monthly budget users (besides Shared Budgets) head over to their Bing Ads account and ensure they're prepared for the change.
---
Click Consult stays up to date so you don't have to – to see how it can help your brand stay ahead of the competition, contact us today.
Share this: