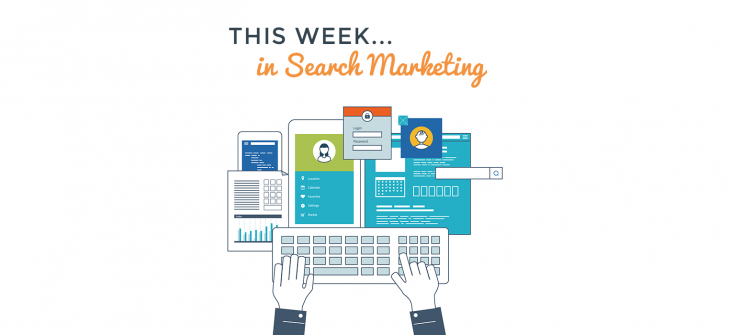 The week in search marketing (13/10/17)
The usual suspects feature in the news this week, with Apple, Google, Facebook and Amazon making appearances, while the New York Times offers up a review of a culturally targeted Toyota ad
---
Facebook's 3D posts a virtual reality
To begin with, we'll start with a tangentially related 'one to watch' from Facebook – with a keynote presentation at Oculus 4 revealing the coming of a new news feed post called 3D posts. This, in conjunction with Zuckerberg's pledge to push for a billion VR users in the near future suggests that the social media giants are doubling down on immersive experience – so start preparing for a future of AR billboards and VR advertisements – don't have a designer with 3D design experience? It might be time to start looking.
Apple announcements reveal the core battles in tech
In kicking Facebook in the teeth news, however, Apple has dealt a blow to its ability to track its users on iPhones by introducing a feature which automatically disables Facebook's social Plugins after 24 hours of non-use (if anyone is still capable of such acts of heroic self-restraint).
Apple has also announced that it will seek to compete with Amazon in original programming with an announcement that it is to produce a big budget Spielberg TV show. With all tech companies seeming dead set on competing with one another on every available front, the battle of the tech giants is probably just getting started – we'll have to see how this affects the Fire Phone in the future and eagerly await Bing TV.
Google finally (sort of) tells us what quality is
Search Engine Land has done us the welcome favour of trawling through the new guides to collate a number of bullet pointed tips for how brands can ensure they are abiding by these new 'Documentation Style Guides'. While there is nothing really stark or surprising, it is great to finally have a concrete set of references (insofar as anything within an industry in constant flux can be concrete) to base style guides and content on.
Google, along with Amazon, will also have to tell us something else in the near future, it seems (at least in Europe), with GDPR apparently raising concerns within the industry about their need to listen continuously in what some might perceive as a kind of surveillance.
Car industry realises there are multiple races
It's been happening for a while in digital – and, thanks to Cambridge Analytica, can even claim (if one should want to) some responsibility for recent electoral and referenda based surprises – but serving different ads to specific demographics is a relatively new thing to television.
Nevertheless, The New York Times reported yesterday that Toyota will be serving ads aimed at various television show demographics. Expect The New York Times' head scratching over whether or not the ads are catering to stereotypes to spill over into the digital sphere as demographic targeting becomes more common in the main stream media.
---
Spotted any stories you want to share with us? Why not let us know in the comment section – or see what our compulsion to keep up with industry news has resulted in by checking out our library of resources. Need something else? Get in touch.
Share this: