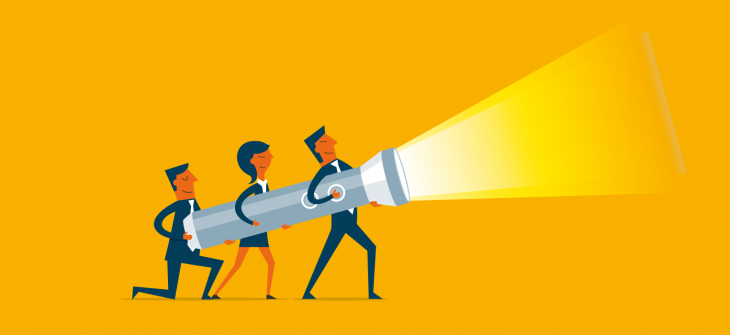 This week in search marketing (17/11/17)
There've been rumbles about updates to Panda and Penguin and a spike in SERPs changes around the middle of the week, there are no rewards for being a tease, Mozilla – like the rest of the world – will no longer search through Yahoo and more from the week in search
---
Google news
The news this week, as with most weeks, is pretty much dominated by Google as YouTube comes under fire for inappropriate content on its YouTube Kids platform; there are noises about potential penalties (or penalty light, at least) for AMP teasers; as well as confirmation from a Google source about tinkerings with Panda and Penguin; Larry Page revealing he doesn't believe there should be any manual action penalties; and there will be actions taken, with the help of a third party company to improve the reliability and factuality of results in SERPs.
Voice search
A company by the name of Invoca have has surveyed 1000 owners of either Amazon Echo or Google Home to discover the latest trends in their use of the personal digital assistants. The results show how readily people are accepting voice search into their homes and their lives with:
33% using their device more than five times a day.
28% using them 4-5 times a day.
24% percent using them 2-3 times a day.
In addition, an amazing 73% of the survey's respondents have used their device to make a recent purchase.
Mozilla
After three years, with their contractual relationship with Yahoo over, Mozilla has gone crawling back to spurned former partner Google, proclaiming that it still has feelings and would really like to get back together. While it will not disappoint too many, it is certain to have an impact on Yahoo's ad revenue. Yahoo's best chance now is, really, to change its logo to the face of a small puppy in the hopes that it will stop people kicking it while it's down.
Snapchat
Popular idea mine for Facebook 'Snapchat' has decided to allow brands to link Geofilter ads to their sites, a move that will no doubt be popular with advertisers and, obviously, Facebook – who will almost certainly have a completely unrelated and not copied facility running within the month.
Spammer spammer
We'll end this week by offering a big thumbs up to the New Zealand organisation Netsafe, who have created a tool called Re:scam which is essentially a chatbot designed to waste the time of of phishers and spammers worldwide. According to a statement shared with Mashable, the tool has already wasted a total of two months and twelve days of scammers' time.
---
To keep up with the latest news in the search marketing industry, you can sign up to our mailing list, or for actionable insights, there's a wealth of information available on our resource page. Need to take things further? Contact us today to see what we can do for your brand.
Share this: