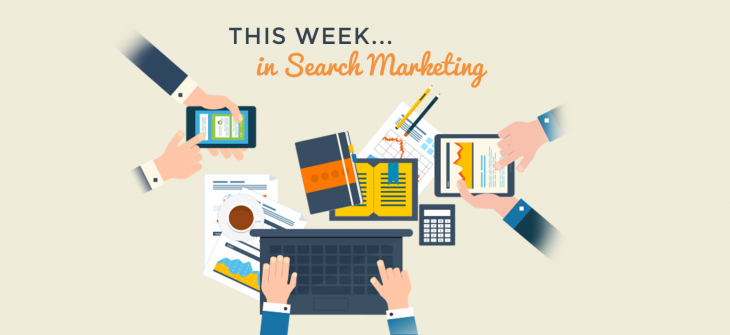 This week in search marketing
Twitter gets a-round, Google tackles extremism and introduces job search, Facebook gets local and ad trends (and the latest in unloved advertising) make up this week's search news
---
Google
Having lately been quite figuratively stripped bare and whipped through the streets trailed by that stern, bell-waving, shame shouting woman, Google have announce a four point plan to combat extremism on YouTube. The planned action will include:
Improving its machine learning: – Google recognises that its algorithms are going to have to step up their game when it comes to recognising extremist content and are presumably hanging whiteboards in little robot classrooms as we speak.
Expansion of the 'Trusted Flagger' programme: – Increasing from 63 to 113, the NGOs will be provided additional grant money to help identify videos for removal which contain self-harm, terrorism and more.
Demonetising and adding warnings to content close to violating policy: – YouTube will be adding these warnings and removing revenue generating ability from any video which contains inflammatory religious or supremacist content. It remains to be seen how this will affect Richard Dawkins videos, but following outrage by brands that found they had been inadvertently funding terrorism, Google have had to ensure change in this area.
Using the power of targeted online adverts to reach audiences of extremist content: – YouTube will redirect at risk demographics away from extremist content and toward sources which present a counter message (or, presumably, kitten videos). This endeavour – of countering the extremist message with an alternative counter-narrative has shown encouraging signs in previous research and will be extremely interesting to watch as it progresses.
Also from Google is a new method of advertising your vacancies online. Using a set of structured mark-up tags, you will now be able to see your jobs show up as rich cards in search by implementing a series of tags which will allow you to display date posted, salary, description and more directly in search.
Facebook
Facebook has once more begun making a push for the role of search engine (as Google renews its small business offering) by upgrading and updating several aspects of its local search offering. With so many businesses now using Facebook as a primary website, Facebook is taking full advantage by ensuring that its search facility is reflective of its status as a search engine for users. Search Engine Land has detailed seven recent changes that serve to promote Facebook as a valid local search alternative.
Twitter
Twitter has 'refreshed' its platform and tweaked a few bits and pieces. The new, rounder, friendlier looking Twitter is much the same as it ever was (haemorrhaging money) but now has round profile pictures and a number of other mostly cosmetic changes to attempt to regain relevance and push on to make a profit at some point. Smart Insights has a rundown of the changes (and a couple of great tweets about the new, round profile pic over on their site.
Ad news
Firstly, Search Engine Watch have reviewed Mary Meeker's 2017 Internet Trends Report – a 355 slide long presentation that I'll admit I haven't gotten around to yet, but from which SEW pulls some very interesting figures including a 22% YOY increase in mobile ad spend and an overall percentage share of 85% of internet ad spend between Google and Facebook.
AdPushup, meanwhile, have confirmed that my own two pet hates in online advertising are universally despised as well as ranking a top 10 of the most disliked ad types which should give many in marketing some pause for thought and a gentle nudge toward ensuring that our ads are evoking the right response.
---
At Click Consult, we trawl the search marketing latest so you don't have to. Keep up to date with all the most important information by subscribing to our blog. Or contact us today to find out what we can do for your brand.
Share this: