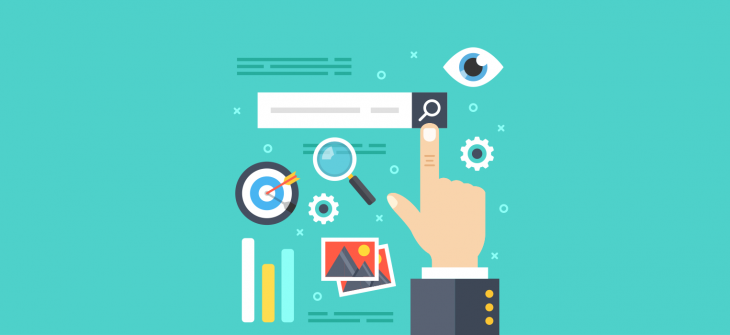 This week in search marketing [01/05/2018]
With the news updated every day (mostly), Click Consult brings you the week in search, wading through the murky swamps of search marketing news to retrieve the hidden treasure of importance
---
Wednesday
Facebook 'F8' conference launches in San Jose with several significant updates
In what will be the largest Facebook event ever, and on the back of the rather damning questions raised by the Cambridge Analytica scandal, Mark Zuckerberg and his team welcomed over 5000 developers from around the globe in a bid to showcase new products and build trust moving further. In a brief status update about this year's F8, Zuckerberg said that he is going to "share more about the work we're doing to keep people safe, and to keep building services to help us connect in more meaningful ways".
With this in mind here are some of the updates and tools launched on day one of the conference:
New online dating platform – Facebook is launching a dating feature where you can volunteer to make a profile that's only visible to non-friends who've also opted in to looking for love. Facebook will match you based on all its data, and messaging will happen in a dedicated inbox rather than Messenger.
'Clear history' function – The company will soon launch a new privacy feature that will allow users to see and delete the data Facebook has collected from websites and apps that use its ads and analytics tool. "Once we roll out this update, you'll be able to see information about the apps and websites you've interacted with, and you'll be able to clear this information from your account," Zuckerberg explains. "You'll even be able to turn off having this information stored with your account."
'Hate speech button' launch –  US-based users (initially) will be able to see the question, 'Does this post contain hate speech?' under every post on their Facebook page. This feature will help the social network to clean up the news feeds and offers some reassurance to those questioning the ethics of the business in recent weeks.
---

Statement from Mark Zuckerberg on the latest 'clear history' update
---
Google adds "Mentioned on Wikipedia" carousels in search results
Google has added a new carousel in search results, called 'Mentioned in Wikipedia' which has been rolled out for both mobile and desktop search.
According to a post on SEMrush: "If you enter a [dog food brands] query, this carousel only shows those brands that have a Wikipedia presence. Upon clicking on the "mentioned in Wikipedia", the user gets directed to a special page on the encyclopedia's website. And if you click on the brand within the carousel, you will be directed towards a new tab with search results for that particular company."
---

---
Searchers, and site owners, have often complained about Google's carousels not having data from where the information is taken from.  So Google adding this feature is of great significance. It is still unclear which countries and which queries are already seeing the new carousel, but I'm sure further updates will be released.
Tuesday
This week we start with one of the industry's largest updates and the news that Google has officially rolled out the opening batch of Mobile First notifications.
Google rolls out opening batch of Mobile First notifications
Ever since Google announced that it was officially launching its Mobile First indexing update a little over a month ago there has been a lot of 'chatter' in the industry. This conversation was interrupted today as the search giant began to send SEOs and webmasters notifications via Google Search Console that their sites were being "enabled" for Mobile First indexing.
The notification reads "Mobile First indexing enabled for" and specifies the domain name of the site it was enabled for. It read: "To the owner of 'affected URL/Domain here' Mobile First indexing enabled.
"This means that you may see more traffic in your logs from Googlebot Smartphone. You may also see that snippets in Google Search results are now generated from the mobile version of your content.
"Background: Mobile First indexing means that Googlebot will now use the mobile version of your site for indexing and ranking, to better help our (primarily mobile) users find what they're looking for. Google's crawling, indexing, and ranking systems have historically used the desktop version of your site's content, which can cause issues for mobile searchers when the desktop version differs from the mobile version. Our analysis indicates that the mobile and desktop versions of your site are comparable."
Facebook suffers from 'systematic' problem relating to 'dark ads'
Following on from the news last week that financial journalist and consumer adviser, Martin Lewis was to start legal proceedings against Facebook over the improper use of his name and image to promote ads, the social media giant now faces an uphill battle to change their ways as more 'dark ads' emerge.
According to Techcrunch: "Facebook's  admission to the UK parliament this week that it had unearthed unquantified thousands of dark fake ads after investigating fakes bearing the face and name of well-known consumer advice personality, Martin Lewis, underscores the massive challenge for its platform on this front.
"Lewis decided to file his campaigning lawsuit after reporting 50 fake ads himself, having been alerted to the scale of the problem by consumers contacting him to ask if the ads were genuine or not. But the revelation that there were in fact associated "thousands" of fake ads being run on Facebook as a clickdriver for fraud shows the company needs to change its entire system, he has now argued."
In a statement by Facebook's CTO Mike Schroepfer, he said: "Facebook allows advertisers to use what is called 'dark ads'. This means they are targeted only at set individuals and are not shown in a time line. However we have removed the additional 'thousands' of ads 'proactively' and are monitoring them moving forward."
---
For more news, views and actionable insights – sign up to our blog, check out our resources – or contact us to see what we can do for you.
Share this: