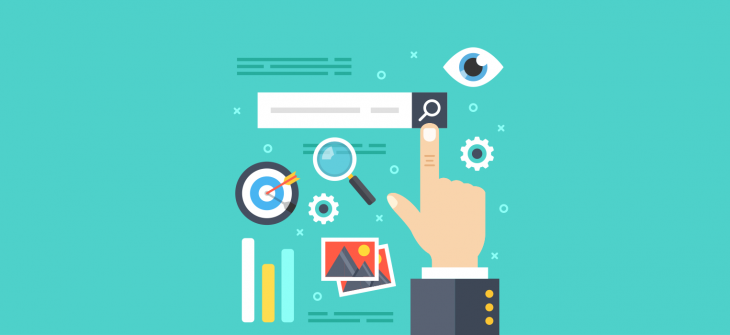 This week in search marketing [03/04/2018]
Join us daily as we plunge through the seemingly endless sea of search marketing news to rescue the distant, frantically waving and nearly drowning moments of import
---
Friday
Programmatic advertising in AR is virtually here
Adverty, as reported by Martech Today, a Stockholm based startup that supplied a non programmatic in-game advert for Coca-Cola's appearance in an Angry Birds game, are bringing a programmatic platform which will place adverts mapped on to the 3D environments of AR and VR experiences.
Thursday
Our very own Dan Richardson was honoured (only without the u) by Barry Schwartz of Search Engine Roundtable. A nice bit of recognition for one of our talented SEO team!
Facebook APIpocalypse
Another domino fell today in what must be another step to stem accusations of Facebook data mismanagement in the wake of the Cambridge Analytica investigation as the social media giant cut off API access to both Instagram and Facebook. The news, seen here at Tech Crunch, which has taken a lot of social media focused companies by surprise, will likely cause ripples across the digital sphere that we've yet to fully see. The Tech Crunch article has a lot useful information on the move from Facebook, with a summary of the changes.
Wednesday
Been catching up with this as an issue with my plumbing stole some reading time yesterday (not a euphemism), however, on Wednesday…
Apple vs Google
It was reported widely, but as Search Engine Land is in my feed, it gets the link, but Apple have snatched Google's AI chief John Giannandrea. As Google has spent the last few years pulling away from the competition in its AI offering, this could mean big things ahead for the Apple smart speaker and Siri.
Bing ads are getting pricey
Nope, costs are not going up – instead, Bing are rolling out price extensions this month. While the extension has been available for a while in the US, it will be rolled out across international markets this month (April 2018) according to Search Engine Land.
Tuesday
Social media spend to exceed TV
Because everyone is now basically fine since the whole #deletefacebook got some things out of our system, a report from eMarketer is quoted over at Marketing Week which predicts that spend on social media advertising with up to £3.3 billion to be spent on social this year.
Over the holiday weekend
YouTube has viewers skipping with 'TrueView for Reach'
On Monday, while I was – like all people in England – involved in our annual supplication to the gods of DIY, Google were announcing that 'TrueView for Reach' is in direct response to customer requests. Ordinarily, In-stream ads were required to be a minimum of thirty seconds long. This new development means that these ads will now be able to run anywhere between six and thirty seconds and will be skippable after five.
Search overtakes social
For the first time in three years, 2017 saw more traffic to sites from search engines than from social media. Which means we should be seeing about 1200 posts on the death of social media any minute now. Where they can join last years 'SEO is dead' stories in the same warehouse in which Indiana Jones stored the Ark.
Facebook wants to be your friend
As a result, it will ask your permission before before ruthlessly farming out your data for the purposes of hi-tech psychological warfare (or advertising as it's usually known). The announcement of 'Custom Audiences' will require user consent and aims to safeguard against advertisers misusing data.
---
Follow the latest in search marketing news, come back daily to see what each new day brings. Or contact us to see what we can do for your brand.
Share this: