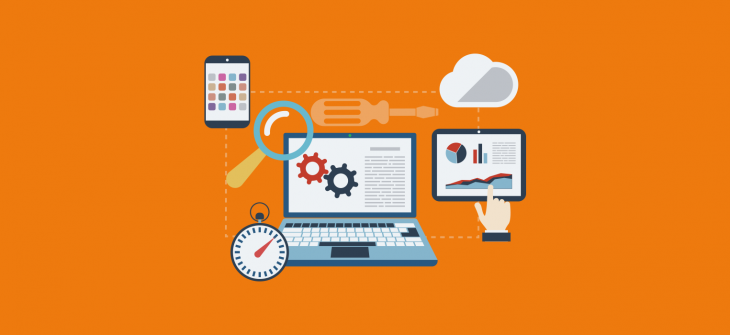 This week in search marketing (06/11/17)
Google ditches country code searches, Facebook ad revenue soars amid spying allegations, Bing Shopping widens global market, and the country's highest cost-per-click revealed
---
Google results now based on location, not country code
The days of changing the country code in the Google domain to see another country's results are over. Instead, users will now only be served results based on detected location, regardless of whether they search from, for example, google.com, google.co.uk, or google.com.au.
Google Product Manager Evelyn Kao said: "We're confident this change will improve your search experience, automatically providing you with the most useful information based on your search query and other context, including location."
Facebook's ad revenue rockets
Facebook's revenue rockets 47% to hit $10.1billion in Q3, a year-on-year increase in net income of 79%, as its advertiser count hit six million. In particular, the increased popularity of mobile video ads has helped buoy its revenue gains – its average revenue per user (ARPU) is now $5.07, with mobile accounting for 88% of ad revenues.
Facebook's Mark Zuckerberg said: "Our community continues to grow, now with nearly 2.1 billion people using Facebook every month, and nearly 1.4 billion people using it daily. Instagram also hit a big milestone this quarter, now with 500 million daily actives."
Sheryl Sandberg, Facebook's Chief Operating Officer, added that the company saw growth across all regions, marketer verticals, and segments during the period. She said: "In Q3, we gave advertisers the ability to run ads in video alone, and we're seeing good early results, with more than 70% of ad breaks, and 50% of Facebook Audience Network viewed-to-completion, most with the sound on."
---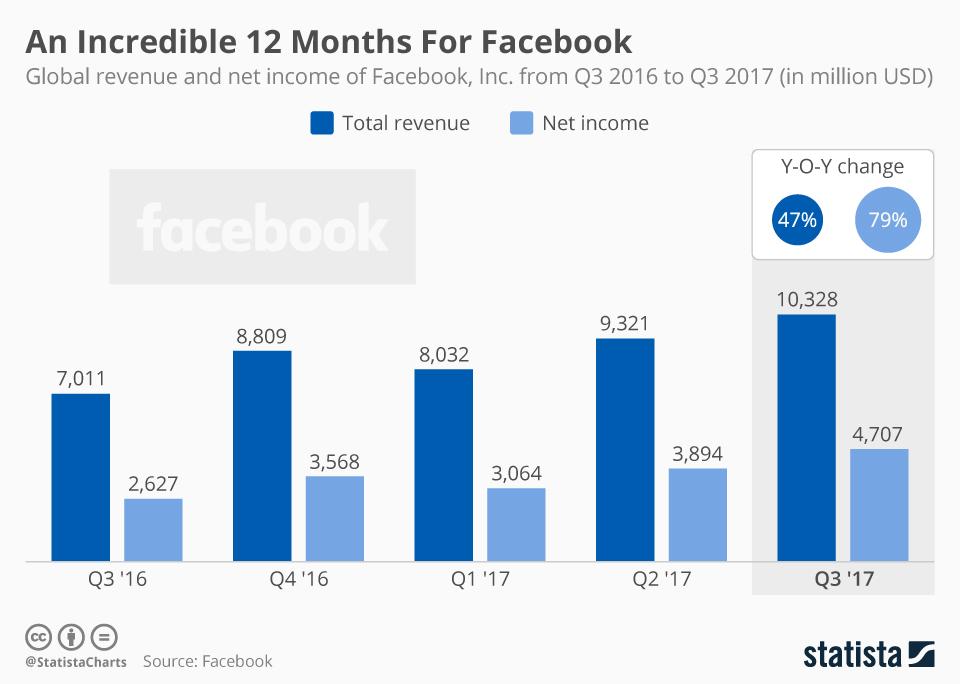 Source: Statista
---
Investors have nevertheless been nervous though, driving share prices down by as much as 2 percent in response to Zuckerberg's warning that operating expenses in 2018 will rise by up to 60%.
New polls feature
In other Facebook news, the company is rolling out a new polls feature that is available to both users and pages. Users and page administrators can now create two-option polls on iOS, Android and desktop and add photos and GIFs to the posts containing the polls.
"We're not eavesdropping"
Conspiracy theories that Facebook has been listening out for key phrases in people's conversations and then targeting adverts at them in the Facebook mobile app have been doing the rounds for some time. This week Facebook's Vice President of Advertising Rob Goldman completely denied that the social networking giant has and ever will use a smartphone's microphone to snoop on users of Facebook's mobile app to harvest information about their interests and target them with related ads.
Bing Shopping Campaigns launch in Canada and India
This means retail advertisers (from the US, the UK, Canada, France, Germany, and Australia) can start creating Bing Shopping Campaigns targeting these two new markets. Over the next few months, Bing says it will continuously improve the platform and plans to add Shopping capability in more international markets.
According to Bing's blog: "We will continuously improve the product ads experience for both shoppers and retailers. With this launch, Bing users in Canada and India will see a more engaging product search experience."
Highest CPC by location revealed
Marin Software has calculated the average cost-per-click (CPC) to advertise on a search engine after analysing 600,000 searches for items in an 'online shopping basket' bought by households across the UK.
Unsurprisingly, it costs more to reach someone living in London than anywhere else in the UK: with an average CPC of £4.25 for the basket items, London is 75% more expensive than lowest placed Bath at £2.43.
When it comes to home insurance, one of the most expensive search categories in the UK,  Saint Albans is the most expensive place to advertise, with a CPC of £18.48. This is 38% higher than the cheapest place, Leeds.
Here are Marin's findings summarised:
---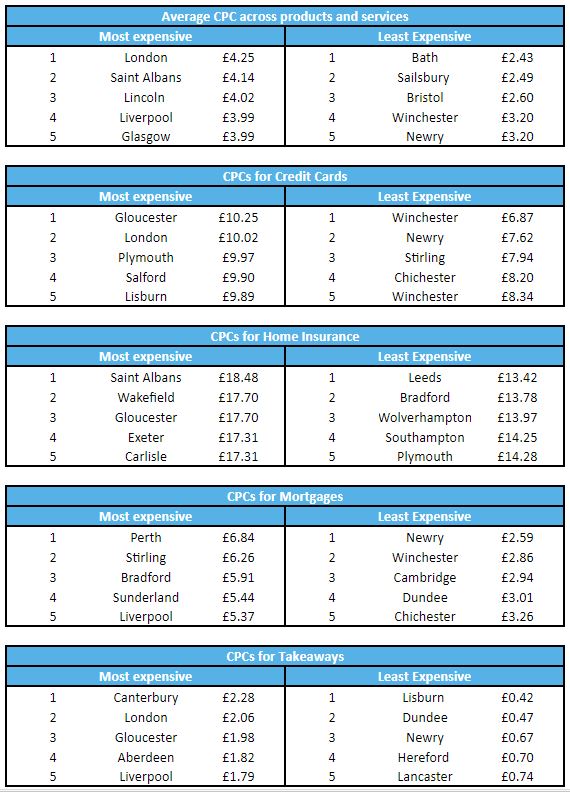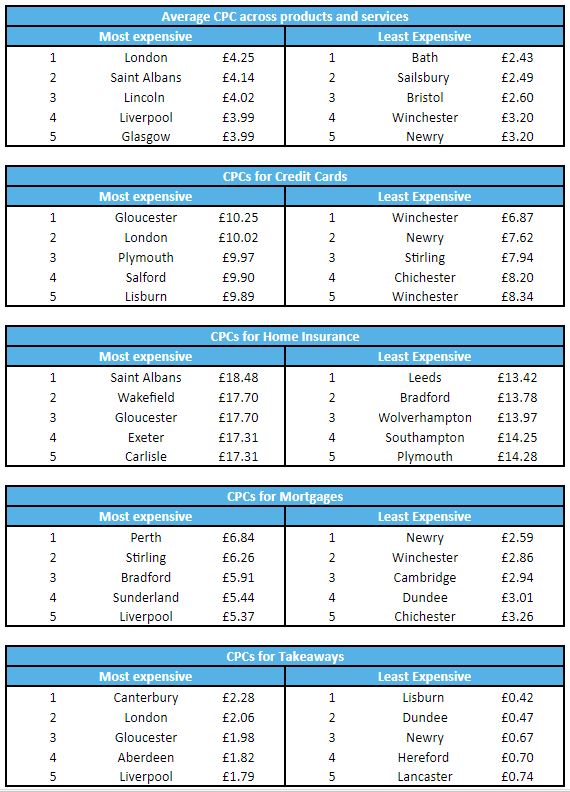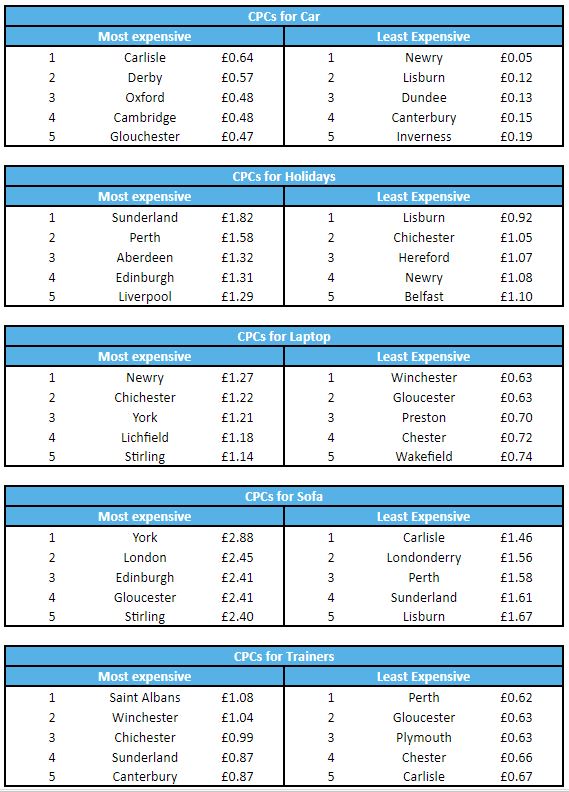 ---
Spotted any stories you want to share with us? Why not let us know in the comment section – or see what our compulsion to keep up with industry news has resulted in by checking out our library of resources. Need something else? Get in touch.
Share this: