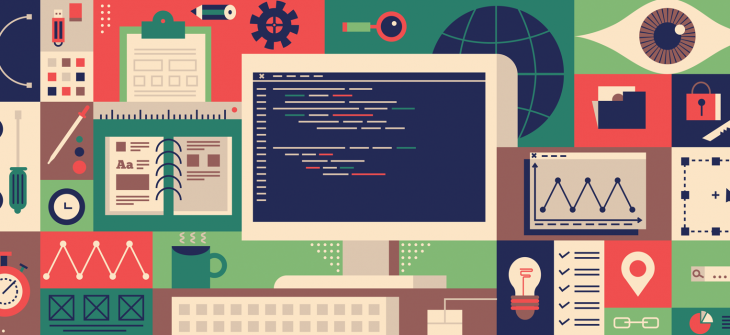 This week in search marketing [09/04/2018]
Updated daily, Click Consult read all the latest in search and deliver the best bits direct to you in 'The week in search marketing'
---
Friday
Google loses 'right to be forgotten' case
A businessman fighting for the "right to be forgotten" has won a UK High Court action against Google.
In a story covered by a the BBC, the man, who has not been named due to reporting restrictions surrounding the case, wanted search results about a past crime he had committed removed from the search engine and judge, Mr Justice Mark Warby, ruled in his favour.
Google was to remove search results about his convictions, including links to news articles, stating that they were no longer relevant.
"We work hard to comply with the right to be forgotten, but we take great care not to remove search results that are in the public interest," it said in a statement.
"We are pleased that the Court recognised our efforts in this area, and we will respect the judgements they have made in this case."
The right to be forgotten is a legal precedent set by the Court of Justice of the European Union in 2014, following a case brought by Spaniard Mario Costeja Gonzalez who had asked Google to remove information about his financial history.
Google says it has removed 800,000 pages from its results following so-called "right to be forgotten" requests. However, search engines can decline to remove pages if they judge them to remain in the public interest.
They took Google to court when it refused to remove the search results and the search giant has said it would now accept the rulings.
Thursday
Google brief important updates on Google Analytics Data Retention and the GDPR
With the new data protection law coming into force on May 25, 2018, businesses are clamouring to to meet the requirements of the General Data Protection Regulation (GDPR) and Google is in the same boat.
In their latest communication, Google has messaged all users of Google Analytics and briefed them on the changes that they plan to make in order to comply with the law. In the update they look at three key areas within GA and explain the changes that will come into use with immediate effect. The focus areas are :
Product Updates
Contract And User Consent Related Updates
Updated EU User Consent Policy
One of the main updates which was rolled out yesterday (11/04/18) was the introduction of granular data retention controls that allow the user to manage how long their users and event data are held on the Google servers.
The search engine will also introduce a new user deletion tool, before the GDPR deadline, that allows GA users to manage the deletion of all data associated with an individual user (e.g. site visitor) from their GA and/or Analytics 360 properties. This new automated tool will work based on any of the common identifiers sent to Analytics Client ID (i.e. standard Google Analytics first party cookie), User ID (if enabled), or App Instance ID (if using Google Analytics for Firebase).
Look out for our feature length blog on the updates and as always those with access to the Google Developers site should monitor it to get the very latest news.
Tuesday
UI boost confirmed with New Google Assistant setup
Google is constantly testing and tinkering with things in a bid to boost the quality of the user interface (UI) of its products and in the latest update, confirmed by 9to5Google, the company has introduced a more conversational walkthrough screen for Assistant.
The new interface simulates the user asking and getting back results and will help to reduce technological friction. The first time users launch Assistant on a phone or tablet they will be greeted with a more compact setup interface.
At top is the official logo, as well as the "The new way to talk to Google" phrase first spotted in September 2017. Underneath is a series of animations that highlight the Assistant's various capabilities: Play music, Tell me about my day, and Check traffic to work. This new screen is also more privacy conscious by informing users that "Assistant can work with Google partners to help you get things done."
Meanwhile, the "Services and your privacy" section details a new — or at least renamed — security feature that does not yet appear to be live.
Google first specifies how it "sends services you talk to a unique code" so that they "can still remember things like your preferences during conversations." This prompt goes on to note how "you can also reset the code for each service with the 'Forgot me' option in your Google Assistant settings."
According to the findings  and given the newness of the Assistant setup, it's possible that Google is planning a redesign of Assistant's privacy features that better surfaces options, starting with the more obviously named "Forgot me" and more centralised controls, indeed this could be a step towards GDPR readiness.
Monday
Twitter next in line to ban cryptocurrency ads
Twitter will begin banning cryptocurrency advertising in an effort to discourage fraud and scams on its platform.
It joins Facebook and Google, both of which banned cryptocurrency ads earlier this year. Twitter plans to ban both Initial Coin Offerings as well cryptocurrency token sales.
"We are committed to ensuring the safety of the Twitter community. As such, we have added a new policy for Twitter Ads relating to cryptocurrency," a Twitter spokesperson told CNBC. "Under this new policy, the advertisement of Initial Coin Offerings (ICOs) and token sales will be prohibited globally."
According to Reuters, the new policy from Twitter – which will be rolled out over the next 30 days-will "also ban ads by cryptocurrency exchanges and wallet services, unless they are public companies listed on certain major stock markets."
Google begin testing 'more results' button to expand pages
In what could be a major shake-up of search results, Google is now officially testing "more results" button to display a wider set of answers to a user query..
Instead of clicking to the next page of the Google search results, Google is essentially testing a way to load more results on the same page.
Search Engine Land were able to replicate the results (below) and display the new feature and Barry Schwartz announced the test on his Twitter feed.
---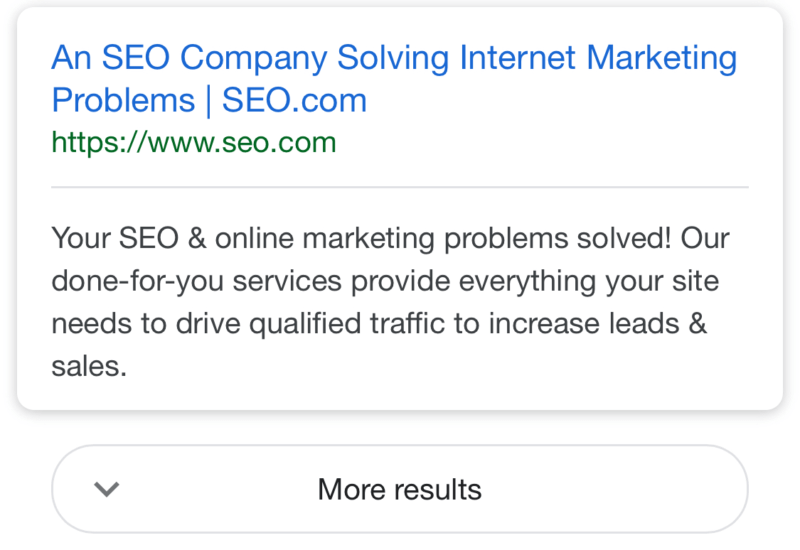 ---
Whilst it is unclear – as yet – how this will affect users and businesses in terms or where they are ranking on the search engine results pages (SERPs), it will be interesting to see if via the growth of mobile search we are actually shown only 3 or 4 results with the option to expand.
If this is the case then it will add more pressure on businesses and more importance of not just being on page 1 but in the first few positions for your target keywords.
---
Keep up to date with the latest search news, views and best practice by signing up to our blog, or become a search superhero with our extensive library of resources.
Share this: