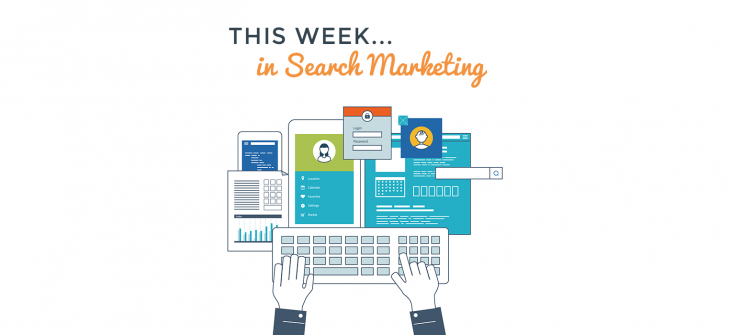 This week in search marketing [06/08/18]
It's been a big year so far for Google updates, and there's no rest for the wicked this week
---
Friday
Econsultancy
In the regular, weekly digital marketing stats blog, there are a few interesting facts and figures – not least of which is that a recently released report has found that product recommendations generate a higher average order value for retailers – of some 33%.
Google
The Broad Core Update seems to have been confirmed as an EAT (Expertise, Authority and Trust) update the focus of which was YMYL (Your Money or Your Life) sites. There are numerous reports already out, but the ever reliable sources of Moz's Dr. Pete has one, as does Search Engine Land's Barry Schwartz, who has christened the update the 'Medic Update' in his thorough and interesting blog.
Thursday
Facebook
L'Oreal is partnering with Facebook in order to improve eCommerce performance – using AR. The collaboration will enable people to use L'Oreal's AR 'Modiface' to try out various makeup trends, choose between shades of foundation and do a host of other things I don't understand.
Wednesday
Google Medic
SERoundtable released its findings on crowd sourced data around the latest Google Broad Core Update – suggesting that the healthcare industry saw the largest impact.
No such thing as voice commerce
Marketing Land is commenting on a report based on internal Amazon data which suggests that as few as 2% of Echo owners have purchased directly through their smart speaker. It also notes that a previous survey for NPR found that 70% of smart speaker owners had made one purchase or more – and that the truth probably lies somewhere in between. We can only assume this means everyone should abandon any plans they have for voice commerce.
I'll just leave this here…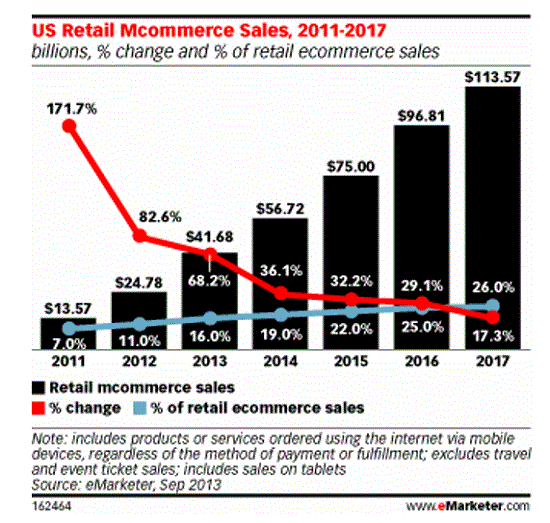 Bing
Another Marketing Land article shows how Bing is attempting to hit back in the battle of the search engines following a number of developments at the world's second favourite search engine.
Tuesday
Machine Learning
Marketo published a useful explainer on existing examples of Machine Learning (ML) which covers things like your browser history, the Netflix recommendation algorithm and features a small section of script which can't adequately be explained. While we've covered aspects of this blog elsewhere, in various posts on voice search and various assistants, it's as clear explanation of ML as you could ask for if you're wondering what ML is.
When is an update not an update?
Search Engine Land posted a blog which looks to clarify the difference between a "Google Search Update" mentioned in messages to webmasters in Search Console and the broad core algorithm update that is currently drawing to a close. In fact, the article states, the Search Console message refers to an update to the Index Coverage report – which should now be more accurate.
Google Ads adds authentication
Google have announced that it will now be possible to add multi-factor authentication to Google Ads, allowing companies to better secure access to their Google Ads accounts.
Monday
Google
Danny Sullivan, while confirming the global nature of the recent, confirmed broad core update, has also confirmed that the update will continue to roll out up to the middle of this week.
---
A few days. Say by middle of next week, should be fully rolled out.

— Danny Sullivan (@dannysullivan) August 3, 2018
---
The update which, from our own research and that of the industry at large, seems to have been centred around quality signals in the industries Google labels YMYL (your money or your life) – those which impact on an individuals financial or physical well-being, such as the finance and health sectors – has caused a lot of slightly panicked chatter, but the overall affect can't really be judged until the roll out has been completed.
In addition to this
Mars
Mars has become the latest brand to pull its ads from YouTube over concerns regarding brand safety, according to Marketing Week, after its adverts were played alongside videos from a channel which has been linked to inciting gang violence in London.
Smart Speakers
Marketing Land is reporting on a CIRP (Consumer Intelligence Research Partners) report released last week that places Apple HomePod on 6% market share – with Amazon's Echo at 70% and Google Home on 24% of the US market.
Bing
Bing has announced a host of new intelligent search features – with hotel bookings, coupons and deal snippets amongst the notable additions reported by Search Engine Land.
---
Keep on top of the latest important news in Search by signing up to receive updates. Or, if you need search marketing resources – check out our extensive library. Alternatively – find out what we can do for your brand and contact us today!
Share this: