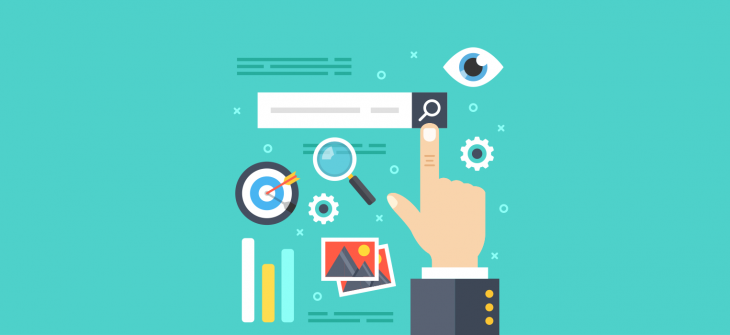 This week in search marketing [14/05/2018]
The latest developments in the world of organic search (SEO), paid search (PPC), content and social media, updated daily
---
Friday
YouTube music streaming service coming soon
According to the Google-owned company, the YouTube Music service will include "official songs, albums, thousands of playlists and artist radio, plus YouTube's tremendous catalog of remixes, live performances, covers and music videos". Starting May 22nd, the subscription service will be available in the US, Australia, New Zealand, Mexico and South Korea, and will expand more broadly in the coming weeks.
Instagram ads update
Facebook is rolling out a new feature that allows advertisers to turn existing organic Instagram posts into ads within Power Editor and Ads Manager. This means you don't have to use the Promote button on Instagram to turn organic posts into ads anymore. You can simply use Facebook's ads interfaces. The feature, currently rolling out to "all global advertisers" within "next few weeks" will be available for the Brand Awareness, Post Engagement, Reach, and Video Views objectives, and will be available in 'auction buying' in both Ads Manager and Power Editor.
Thursday
Facebook launches voice posts and other features in India
Facebook is rolling out a clutch of updates to its Stories and Camera features, beginning in India. A new Audio Update feature will allow you to upload audio clips to Stories with a customer background and photos:
Source: Facebook
Also, users can save their photos or videos to the Facebook Camera and Stories will automatically archive posts so that users can view them any time. The features will go global soon, Facebook says.
Wednesday
Amazon may launch retargeting product
Amazon is testing a new display ad offering that could rival Google, Bloomberg has reported. The tool will add to Amazon's current ad offering by allowing merchants to buy retargeting ads on a PPC basis. Recently, Amazon stopped bidding on Google Shopping auctions. It's not clear yet whether Amazon-based remarketing will run on third party sites and/or whether Amazon will effectively sell ads to merchants at auction
Facebook ad announcements
Facebook announced today it is expanding its list of third party solutions to measure ad effectiveness, specifically: marketing mix modelling (MMM), viewability and mobile app measurement. It is also limiting the capabilities of its view tags feature. View tags have been used since 2012—back when Facebook was primarily used on desktop—to measure and verify ad impressions on desktop and mobile browsers. Since they were originally designed to measure ads on desktop, they don't work as well for ads on mobile.
The press release stated: "Moving forward, we'll work with a more focused set of view tag providers to allow them to count impressions for verification purposes, but view tags will no longer be used for measurement purposes beyond counting. To count impressions, you'll be able to set up view tags in Ads Manager the same way you do today. Additionally, you can continue using Ads Manager and the Ads Insights API to view impression counts. This change will apply to new campaigns starting July 1. Campaigns running before July 1 will see the updated view tags on October 1."
Bing latest to ban cryptocurrency ads
The updated financial product and services policy will take effect in June. Facebook, Google and Twitter banned cryptocurrency ads earlier this year. Melissa Alsoszatai-Petheo, a Bing advertiser policy manager, said in a statement: "Because cryptocurrency and related products are not regulated, we have found them to present a possible elevated risk to our users with the potential for bad actors to participate in predatory behaviors, or otherwise scam consumers."
Is YouTube working on an incognito mode?
YouTube is testing an incognito mode in its Android app, Android Police has reported. The incognito mode would let you watch videos without impacting the recommendations you get from its algorithms.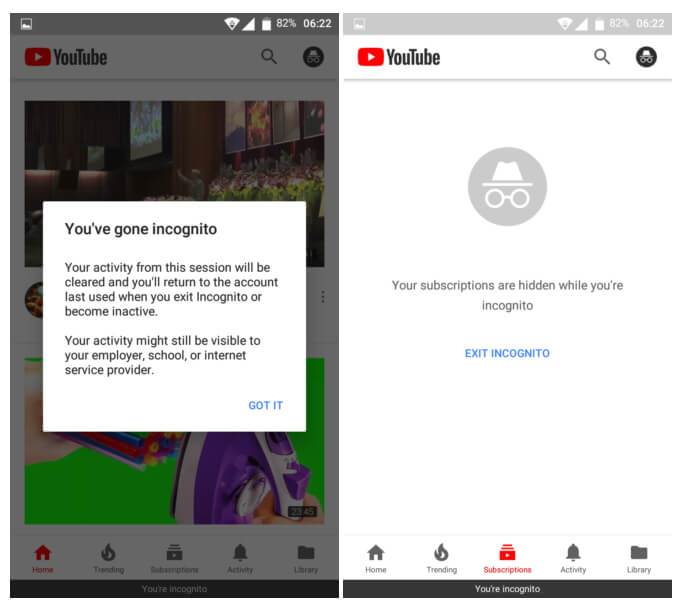 Source: Android Police
Tuesday
Facebook suspends 200 apps in data misuse probe
Following the Cambridge Analytica data scandal, Facebook said it would begin a thorough audit and investigation of all apps on its platform with access to large amounts of user data. The company says it has now investigated thousands of apps and the result, so far, has been the suspension of 200 apps that are now pending an investigation.
Google has confirmed it shortened search results snippets after expanding them last December. Google's advice for those who have optimised for the longer length is not to focus too much on these, as many of the snippets Google chooses are dynamic anyway and not pulled from your meta descriptions.
Our search snippets are now shorter on average than in recent weeks, though slightly longer than before a change we made last December. There is no fixed length for snippets. Length varies based on what our systems deem to be most useful.

— Danny Sullivan (@dannysullivan) May 14, 2018
Monday
News Corp chief calls for 'algorithm regulation'
The head of News Corp has called for governments to create an "algorithm review board" to keep tech giants in check. Robert Thomson criticised Facebook, Google and Amazon for a lack of transparency over data protection, what determines the content their consumers see.
He said: "The sheer amount of personal data collected by Facebook, Google and Amazon means that governments are rightly considering the establishment of an algorithm review board, which, if properly conceived, would provide the necessary transparency for individuals, clients and competitors concerned about algorithmic abuse.
"These algorithms are already potent but they are destined to be much more formidable, and their abundant potential to skew news and skew our customers needs to be better understood and monitored."
Google investigated over claims it's using $580 million worth of phone data
Google is allegedly using up to $580 million worth of users' phone plan data in Australia to track customer's movements and relay the details back to advertisers. Experts from technology corporation Oracle believe Google is taking an estimated one gigabyte of mobile data each month from Android phone accounts. The Australian Competition and Consumer Commission (ACCC) has confirmed it is investigating.
---
Keep up to date with the latest search news, views and best practice by signing up to our blog, or become a search superhero with our extensive library of resources.
Share this: