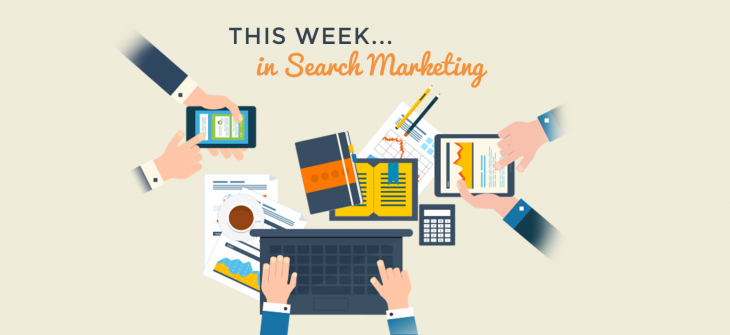 This week in search marketing [16/02/2018]
Google and Facebook news feature heavily in this week's news in the week we've started to see LinkedIn videos finally appear on mobile
---
Facebook
Late last Friday (09/02/18) Facebook announced that it was "updating the reach measurement to capture post views". Bringing the organic reach more in line with the way they calculate reach for their paid offering, the new report will run concurrently with the old report as brands transition to the new value for their reporting.
In addition to this, in the same post, they also announced that they were redesigning their Page Insights to make it easier to see key metrics at a glance from a mobile device.
In another announcement sure to win back the valuable under-25s demographic, Facebook have also revealed that they will be empowering users by introducing the ability to… add lists. No ordinary lists, mind you, these lists can be copied by your friends, who can then share their own variations – sort of like a list.
Google
In a clearly belated love-letter to advertisers, Google rolled out their Chrome ad-blocker on the 15th of February, though in communication with The Drum, Google have also explained why it's not an ad-blocker and how to avoid having your ads blocked by it (including information on a 30 day grace period they are permitting advertisers to change their ad experience).
Meanwhile, on February 13th, Search Engine Land reported that they have begun to spot the appearance in SERPs of competing comparison shopping engines following Google's fine from the European Commission last summer.
Google have also announced AMP for email (again Feb 13th) which, Marketing Land is reporting, will be supported by Gmail later on this year. This was joining another announcement from its Amsterdam conference regarding AMP Stories (Marketing Land again).
Snapchat
According to Snapchat, they are responding to a clamouring from third party developers and allowing access to its advertising API. With over 90% of its fourth quarter ad sales in 2017 being placed programmatically, it seems that Snapchat are hoping to remain competitive by opening up its automated ad auctions.
It also announced that it will be offering influencers an analytics tool – with certain influencers (those part of Snapchat's Official Stories) to gain access to the tool, essentially making it easier for their equivalent of verified accounts to monetise their presence on the platform.
---
Keep up with the latest news by subscribing to the blog – or for actionable advice on all things search, check out our resources. Or contact us to see how we can help your brand take the next step.
Share this: