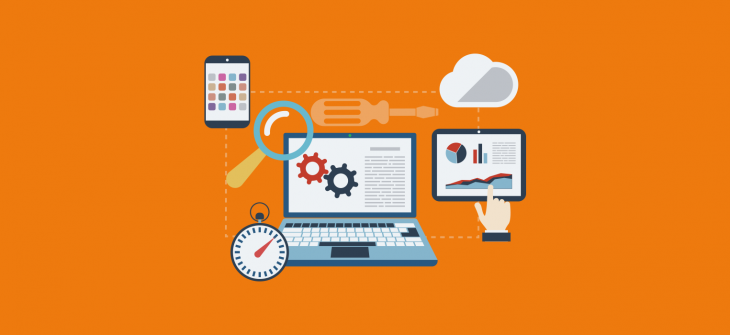 This week in search marketing [18/06/2018]
In a world knee-deep in news about people kicking balls around, we bring you the latest developments in search marketing…
---
Friday
Data versus Goliath
A new global survey conducted by Forbes Insights in association with Treasure Data, has found that marketers are failing to fully embrace data-driven marketing capabilities, with only 13% of companies considered leaders in leveraging customer data. Yet it's those who are embracing customer data and analytics who are seeing greater returns on investment and are likely to be disruptive leaders within their markets.
The report said: "While business leaders recognise that they must move fast to become customer-data-driven enterprises, they're nowhere close to the finish line. In fact, most are only starting to grasp the power of customer data."
Thursday
Facebook introduces Subscription Groups
Facebook is testing a paid subscription feature for Group admins which allows them to charge for exclusive content. The feature is being tested across select Groups. Subscriptions can go from $4.99 up to $29.99 per month.
Alex Deve, Product Director, Groups, said:  "This subscription groups pilot is testing with a small number of groups across a range of interests who will share input and feedback along the way… As we learn from this pilot and understand how group members feel about subscription groups, we'll continue to improve this experience to help admins offer more to their members and continue to invest in their communities."
Source: Facebook
Facebook is also trialling the placement of video ads in Messenger. "We're in the beginning stages of expanding the availability of video ads to Messenger and we plan to roll this out gradually and thoughtfully. People on Messenger are our top priority and they will remain in control of their experience," says a Facebook Messenger spokesperson told Marketing Land.
New creative suite for YouTube marketers
The new Creative Suite has two main focuses: deliver better and more actionable insights for brands – thanks to the Video Experiment and Video Creative Analytics tools – and help advertisers tell better stories with its Director Mix and Video Ad Sequencing tools.
Wednesday
Advertisers can now target by emotions and opinions
News UK is to launch a new data platform that will enable advertisers to reach audiences based on their emotions and attitudes, claming this will help to drive emotional loyalty and potentially increasing engagement by up to 45%.
Ben Walmsley, Digital Commercial Director, News UK, said: "NewsIQ UK builds upon the traditional approach to digital advertising by recognising that audiences are people, driven not just by who they are and what they do, but by what they think and feel. Preferences, opinions and emotions are fundamental factors in driving behaviours and the ability to identify these states and then build campaigns around them is going to change the way that advertisers communicate with audiences.
"The sort of emotional loyalty that we believe this platform can help create is far beyond loyalty based on pricing or familiarity. True emotional loyalty is about creating a psychological connection between the consumer and the brand and understanding the consumer's preferences, opinions and emotions is a vital step in building that relationship."
Video results switch to carousel format
Google has been replacing the video box in the desktop search results with a new carousel-formatted video box, Search Engine Land and RankRanger have noted. This allows users to click and toggel through more than the three videos displayed. RankRanger found that the average number of videos in a carousel is 8.5.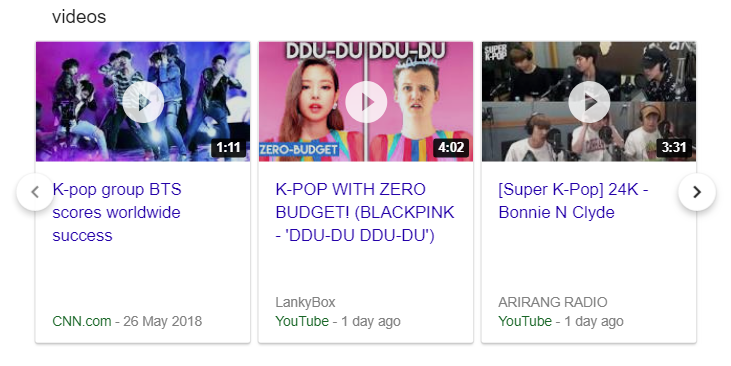 Tuesday
Strongest May growth for online retail since 2010
The sun was shining online in May, with UK online retail sales up +19.4% year-on-year (YoY) according to the latest IMRG Capgemini e-Retail Sales Index, making it the strongest month overall since November 2016. The footwear and garden sectors saw the biggest boosts overall. Additionally, a market conversion rate of 4.8% (compared to 4.6% last year) marked the first YoY increase for 2018, reversing a recent trend of decline.
England v Tunisia match breaks live online viewing records
England's victory over Tunisia saw three million requests to stream the match online on BBC iPlayer and BBC Sport – the highest ever live viewing for any BBC programme online.
D-day for controversial EU internet copyright law
The EU's Copyright Reform Directive — which could introduce upload filters, ancillary copyright, and restrictions on text and data mining — will go to a vote in Brussels tomorrow (20th June). The Directive, which aims to modernise copyright laws for the internet era, has been widely criticised by those in the tech industry potentially restrictive attitude towards data freedom.
Under the provisions of the new Directive (specifically Article 13) any service that allows users to post text, sound, or video for public consumption must also implement an automatic filter to scan for similarities to known copyrighted works, censoring those that match. This means online platforms like Facebook and Reddit could be forced to use 'content recognition technologies' to censor their users' content before it is published online in case it infringes copyrighted videos, music, photos, text or code.
Another contentious part of the draft Directive is Article 11, which would force anyone using snippets of journalistic online content to get a licence for the publisher first — essentially outlawing current business models of most aggregators and news apps. This has been nicknamed 'link tax' by detractors.
Creator of the worldwide web Tim Berners-Lee, and Wikipedia co-founder Jimmy Wales among others have signed an open letter to European parliament president Antonio Tajani in protest of the proposal, describing the Article 13 as "a tool for the automated surveillance and control of its users".

An extract from the open letter to European parliament
The letter also states: "By requiring internet platforms to perform automatic filtering all of the content that their users upload, Article 13 takes an unprecedented step towards the transformation of the internet from an open platform for sharing and innovation, into a tool for the automated surveillance and control of its users."
Monday
The best present for Father's Day
Weepie ad of the week has to go to VaynerMedia's Father's Day video for Stella Artois, which shows the emotional reactions of three real fathers from across the globe as they secretly listen to their children discuss tributes they had made to Dad on social media.

It cleverly homes in on the fact that while Millennials often prefer to communicate via social media, many of their parents' generation aren't as au fait with technology, so the Father's Day tributes their offspring post often go unseen.

The key message: some interactions are more meaningful when delivered in real life.
Google gives users more control over the personalised ads they see
Google has updated its Ad Settings feature to give users more options for limiting ad personalisation and is expanding the "Why this ad?" notices across all services that display Google ads (such as YouTube, Google Play and Gmail)
With the changes to Ad Settings (under 'personal info and privacy'), users can turn off some of the interest signals that Google uses for targeting ads. The options are located in the "Personal info and privacy" section of users' account Ad Settings.
The feature allows users to manage their ad settings and opt out of allowing Google to personalise ads per data it collects on users, including information based on a user's actions, information a user has added to their Google account or data Google's partner-advertisers have shared with Google about the user (for example, if a user has visited an advertiser's website or signed up for a newsletter).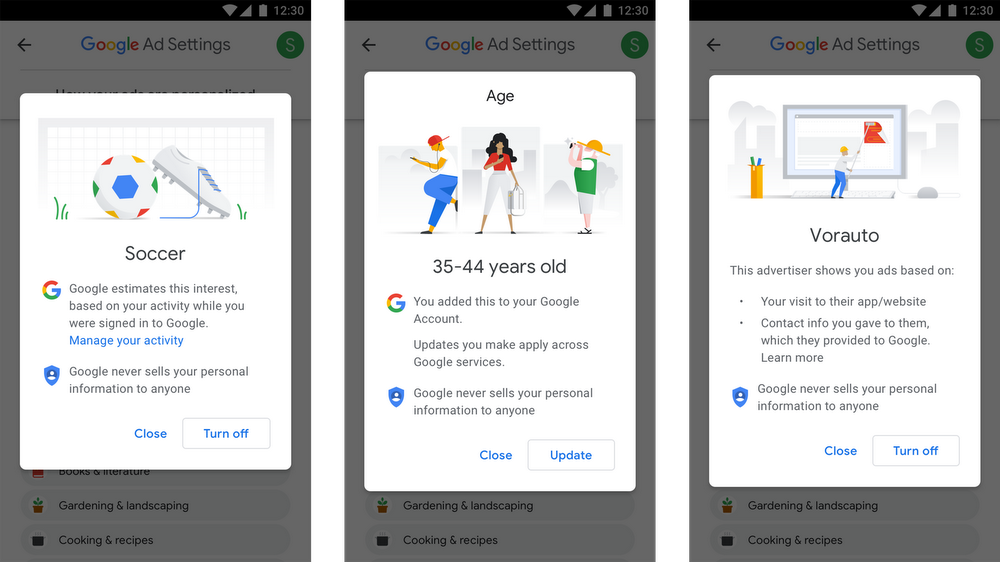 Source: Google
New Google college search feature
Following on from the launch of its own algorithm-led job search feature last year, Google is rolling out a college search function for mobile users in the US. When you search for a college such as UCLA or Spelman College, information about admissions, cost, student life and more will surface directly in a knowledge panel, making it easier to explore educational options.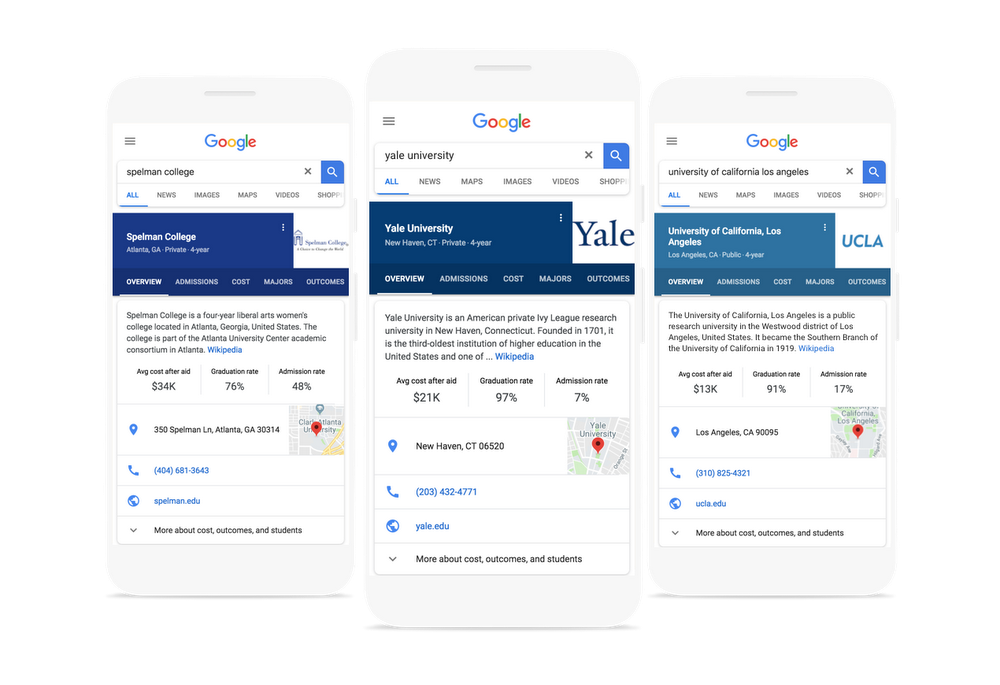 Source: Google
LinkedIn launches carousel ads
Carousel ads on LinkedIn are now available to all marketers, allowing them to feature multiple visuals in a single as unit, each with its own description and destination link. Users can swipe through the images horizontally on the LinkedIn feed and interact with individual cards. According to LinkedIn, they're effective for both lead generation and generating traffic.
"In B2B marketing, we sometimes forget the importance of storytelling to build a deeper relationship with our audience. Getting your brand to stand out amid the noise is a challenge, but these connections can create more memorable experiences and keep your brand top of mind. This offering allows you to add texture to your stories by featuring multiple visuals that people can horizontally swipe through while on the LinkedIn feed", said Product Manger Rohan Rajiv.
Digital ad spend set to rise – with paid social most popular
Marin Software's State of Digital Advertising's 2018 report shows that:
Social takes the lead. 90% of respondents are investing in paid social media in 2018. Marketers now see the need to position social as a key channel in their online customer acquisition strategy.
Search and social are the fastest growing channels. The vast majority of advertisers expect to increase spend in 2018, led by social (70%) and followed by search (65%).
Bridging search and social is the top challenge for advertisers. With the rise of Facebook, linking together search and social advertising is the most cited challenge for both search and social advertisers.
---
Keep up to date with the latest search news, views and best practice by signing up to our blog, or become a search superhero with our extensive library of resources.
Share this: