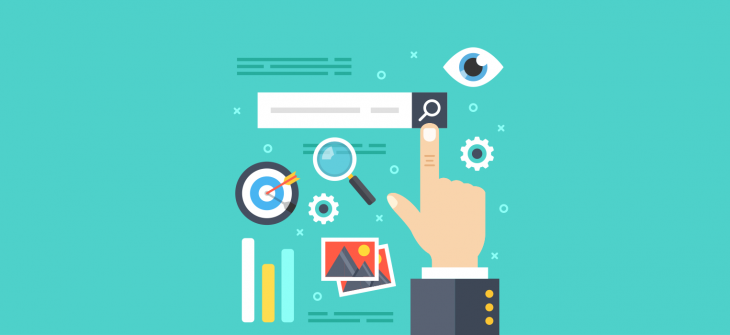 This week in search marketing [19/03/2018]
Updated daily (mostly), Click Consult read all the latest in search and deliver the best bits direct to you in 'The week in search marketing'
---
Friday
More results
According to Search Engine Roundtable, Google are testing the 'More Results' button again. It's proving to be a busy year for Google's SERPs and the return of this button suggests they're far from done with their tinkering for 2018.
Thursday
Word War e
Search Engine Land have a feature on the coming war between Google and Amazon as their advancement into new spheres finally sees the two tech giants entering the other's primary market, with Amazon selling advertising and Google becoming a retailer. In a blog that, amongst other things, deals with plans to conscript every human in to a military force bearing the logo of the tech company with which they have spent most time, with family against family and brother against brother in a bloody fight to the death to see which company gets to use humanity as power cells in their future world spanning machine intelligence, and also where you should spend your advertising budget. A must read.
Snapchat knows where you live
Snapchat have rolled out support for geographic targeting, with advertisers now able to target ads to consumers within a radius of a specific point according to Marketing Land. The same article also reports on a new beta version of Snapchat's 'Foot Traffic Insights' tool.
Wednesday
Google
In the first of two pieces of Google news for today, Danny Sullivan announced on Twitter late yesterday evening that Google had suspended testing on the zero result SERP (for now!) and had received enough data to be going on with. It is almost certainly not the last we'll see of the zero result SERP as Google has demonstrated a keenness to answer the query quickly and in the results already, and reduced load times (up to 0.5 of a second – a lot to the many users still accessing the mobile web with a 2G connection) combined with the pressures of voice search are guaranteed to lead to more experimentation.
---
Update! We have enough data and feedback — which is appreciated — to conclude that the condensed view experiment should stop for now. The team will look at improving when and how it appears.

— Danny Sullivan (@dannysullivan) March 20, 2018
---
The second piece of Googleish news is that the EU is placing pressure on Google to reveal its ranking criteria. While it's unlikely to be successful, or at least the general population is unlikely to find out about it (for a search engine, the way it produces results is surely commercially sensitive information), it may lead to a few choice nuggets of information making their way down to the search community that may otherwise have remained secrets.
Tuesday
Instagram
Instagram is expanding its shoppable organic posts to a further eight countries (UK, France, Italy, Germany, Australia, Brazil, Canada and Spain) states an article in Marketing Land – with Instagram stating that: "[since] launch, shopping on Instagram can be directly attributed to over 1,200 orders and over 100,000 sessions".
With Instagram's parent company losing billions in stock value over the weekend, and Zuckerberg facing summons from several world governments, it will be interesting to see how many announcements the tech giants will be making over the coming weeks.
Google My Business
Search Engine Land is reporting that the dashboards announced late 2017 are rolling out across Google My Business. This update introduces four features:
There will no longer be any need to switch between card and list views as all users will use the same interface.
You will be able to click into a listing and edit within the same window.
'Posts' and 'Insights' will be more accessible, located in the side menu of the main page.
More listings will no longer mean longer load times.
Amazon
In what must be seen as a bit of a coup, brand new agency 'D1' have been selected by Amazon to run a campaign to show off the breadth of its range, Marketing Week reports. The campaign (Fundamentals A-Z) which launched last night will no doubt please D1's parent company… Amazon.
Monday
Google
Google has rolled out 'Google Play Instant' which allows gaming app developers to offer demos of their games in Google without requiring a download. Coming on the back of announcements around in game advertising last week, it's clearly seen as another promising revenue stream for Google.
Another possible earner for the search engine is the move to 'cost per sale' for 'Shopping Actions' which will allow interaction across devices and offer voice interaction functionality – a move which Search Engine Land points out is most likely in direct response to Amazon's success in the area.
App purchases on the rise
Meanwhile Econsultancy is reporting on a study that suggests up to 67% of purchases from mobile devices in North America where made from apps rather than mobile websites.
---
Keep up to date with the latest search news, views and best practice by signing up to our blog, or become a search superhero with our extensive library of resources.
Share this: