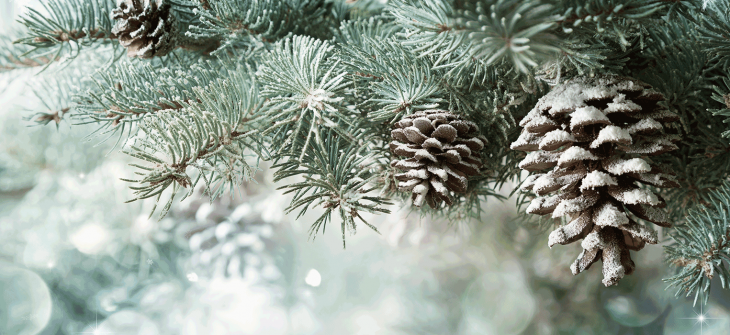 This week in search marketing
We take a sneak peak at what's Google been up to this week…
---
Google
Images in Sitelink extensions for ads
Google appears to be testing out the inclusion of image extensions in sitelinks (known as 'visual sitelinks') for mobile search, as well as a carousel format. No official announcement has been made about this by Google.
---
Visual sitelinks in mobile search results
---
Real-time chat from SERPs
Google is also testing a new Google My Business feature that allows people to message businesses directly from Google search results. The test is only available to selected businesses at the moment. Below is a screenshot provided by Google, which advises businesses that using the real-time chat feature means they need to be prepared to respond promptly to customers , as customers will see an average response time when they send a message.
---
Example of real-time chat feature
---
Goodbye to content keywords
The content keywords feature used to play a large role in monitoring Googlebot activity and was the only way to see what it found when it crawled your website. The feature had become obselete now that site owners have access to Google Analytics. Announcing the change, Google said:
---
The words on your pages, the keywords if you will, are still important for Google's (and your users') understanding of your pages. While our systems have gotten better, they can't read your mind: be clear about what your site is about, and what you'd like to be found for
---
New 'know before you go' feature
Since introducing the Popular Times feature last year, Google has begun to to show information including popular times, live visit information, and typical visit duration. This data appears below your regular business information on Search and Maps. The idea is to help customers decide when to visit your business and estimate how much time they'll spend there. The information is based on aggregated and anonymised data from users who have opted in to Google Location History.
---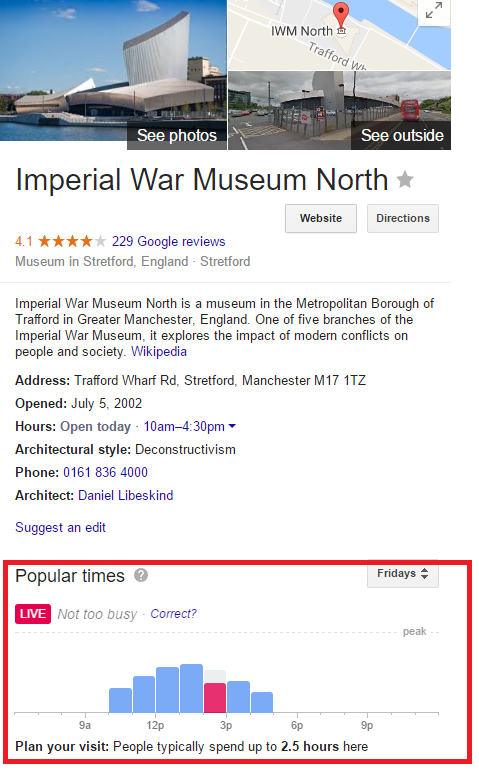 What 'know before you go' looks like' in the SERPs
---
AdWords improvements
As consumers increasingly turn to mobile as a "door-to-the-store", Google has launched new distance and location reports in AdWords to help marketers understand where their store visits come from.
First, new distance reporting shows store visits based on how far away people are from your store when they search. For example, if your store visit rate is highest within a mile of a store, you could apply targeting around that specific radius. You could then set higher bids for nearby consumers and show them specialised ads like "Get up to 50% off in-store with holiday doorbuster deals until noon!" Store visits distance reporting is available now for Search campaigns and will be rolling out to Shopping Campaigns soon.
Store visits performance is also coming soon to geographic and user locations reports. This will allow you to see which geographic areas are driving the most ad clicks that result in a store visit.
Pinterest
Pinterest has introduced a rotating showcase feature for business profiles, which allows brands to present a hand-picked selection of ideas at the top of their profile and help to "shape the story of their business". You can choose up to five boards to feature, and use it to highlight Buyable Pins.
---
---
Click Consult is proud of its ethical approach to search and believes that pushing the boundaries of best practice forward is an important part of what makes it an award winning search marketing agency. To find out what Click Consult can do for your brand, contact us today; or for actionable industry insights, check our blog or resource pages.
Share this: