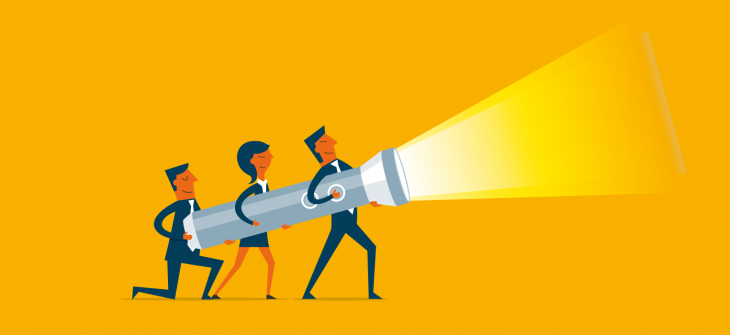 This week in search marketing [28/05/18]
A bank holiday in the UK coincided with the US memorial day weekend to make for a pretty quiet start to this week in search, but we'll be keeping ourselves (and you) up to date as things progress
---
Thursday
It's been a reasonably quiet week, but there are a couple of stories today that have caught my eye as I've scanned through the list.
Bing
Everybody's favourite runner up search engine has rolled out 'In-Market Audiences' across the US today following a pilot that has been running for almost 12 months. Marketing Land shares that there are now over 170 in-market audiences for marketers to choose from, with Bing revealing a 28% increase in CTR and up to 48% increase in conversion. Sounds like people might need some kind of simple guide to Bing ads in order to get to grips with the rest of the platform in preparation for in-market audiences' eventual roll out in the UK.
DoubleClick
In news that will delight mattress purveyors and sock manufacturers world wide, Google's bid manager is rolling out support for the programatic purchase of audio ads on platforms such as Spotify, Soundcloud and, eventually, Pandora. With podcasts growing all the time, it's surprising that it's taken so long for this to come to pass – but it will be interesting to see how many digital agencies embrace this new market, and whether the next must have skill in digital will be audio experts and sound engineering.
Wednesday
There's still a not a tremendous amount of news in today's feed – anyone would think there was some massive change in legislation keeping people occupied – but nevertheless, here are the best bits.
Google and Facebook
The first complaints against Facebook, Google and virtually everybody else were lodged with four different European authorities yesterday Econsultancy is reporting after a non profit accused them of violating rules against forced consent. With possible fines of up to E7bn possible, it will be interesting to see how things pan out.
Monday and Tuesday
While there are few big industry stories to cover – with my digital marketing feed pretty much devoid of content since Friday – there are a couple of interesting stories in my tech feed.
Wired
Wired published an interesting story on the role of social media manager over the weekend. "How social media became a pink collar job" offers some interesting information on how job descriptions and employee profiling have led to the feminisation of what some brands consider to be a low rank job.
SEMRush
Last weeks SEMRush chat has gotten its write up and it's well worth a read – discussing how machine learning may impact various aspects of search marketing over the coming months and years. While I don't agree with some of the responses, there are some really good tips available in the answers.
Google
Search Engine Land are reporting on the ressurection of image SEO! While the removal of the 'view image' button in 2013 led to a huge drop in traffic, Google decided to reverse the decision in February this year – following two years of a Getty images lawsuit (the settlement of which seems to have been responsible for the decision). Search Engine Land reports on some of the gains that have been witnessed since then, and posits the theory that lax image optimisation since the removal may be the reason they haven't been greater.
---
To keep up to date on the latest trends, best practices and opinions in search marketing, subscribe to our blog – or contact us to see what we can do for your brand.
Share this: