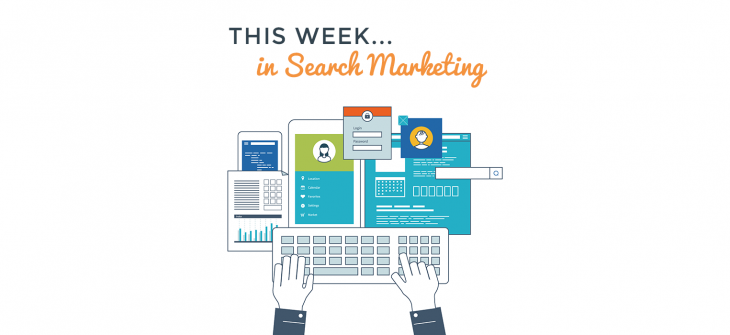 This week in search marketing
The search marketing industry moves quick, so Click Consult like to keep you up to date with some of the more notable weekly changes
---
Was ist das language spam
We've compiled a how to on a similar subject before but analytics is facing a new variety of spam traffic lately – language spam. Have you noticed a suspicious increase in traffic from a specific source? Chances are if you check the audience overview section of your analytics account you'll see secret messages from people apparently unaware of how irritating it is to have your data skewed.
---

---
Thankfully, there's a walkthrough already out there to help you rid yourself of language spam – which you can find here.
No longer in the news
Another in a long line of moves toward unifying the mobile and desktop experience has taken place – with Google removing the 'In the news' section from desktop searches. In its place, as with mobile, you'll now see a section listed as 'top stories'. There is some discussion as to whether this is part of a coming move to combat the much discussed 'fake news' phenomenon – however, Search Engine Land have reportedly asked the question and been told the move had been planned for a while.
Snapchat filters for engagement?
While there has been an initial rush by advertisers to engage with the Snapchat audience, however, recent research by AdAge shows that there might not be as much value for money as many may have thought.
In fact, the app's users are viewing video ads for fewer than three seconds. However, there are lessons to be learned from this. The marketing industry – digital or otherwise – has been long aware of ever diminishing attention spans, so perhaps it's time we started trying to make an impact with less rather than find ways of making consumers view more?
There will be more news this time next week, but in the meantime – what have been the most interesting stories you've seen in the last week?
---
Need help with your search marketing? Why not get in touch? Or subscribe to our newsletter for industry leading insights.
Category: Click Consult News, Organic Search, Paid Search, PPC, SEO, This Week in Search Marketing
Tags: paid search, PPC, news, seo, Search marketing, seo news
Share this: