We're Search Agency of the Year!
January ended on a high for us here at Click as we found out we were taking home the Best Search Agency award at the Northern Digital Awards!
---
Here at Click Consult we know that you have to stay ahead of the curve if you are to be successful, which is the reason we have constantly evolved to keep growing our offering and delivering  optimium results for our clients. In an industry that is constantly evolving, we've made it our mission to stay ahead of the game in terms of creative innovation, thought leadership, and technology development. So we're delighted to have recognised yet again for our success.
In the Search Agency category, we were up against stiff competiton from:
Branded3
Circus PPC
Digitaloft
Epiphany
IDHL Group
Mabo Media
RUN2 Digital
The judges said that really liked how "Click Consult has a strong client base, they have been through tough times but it seems to have only made them stronger".
---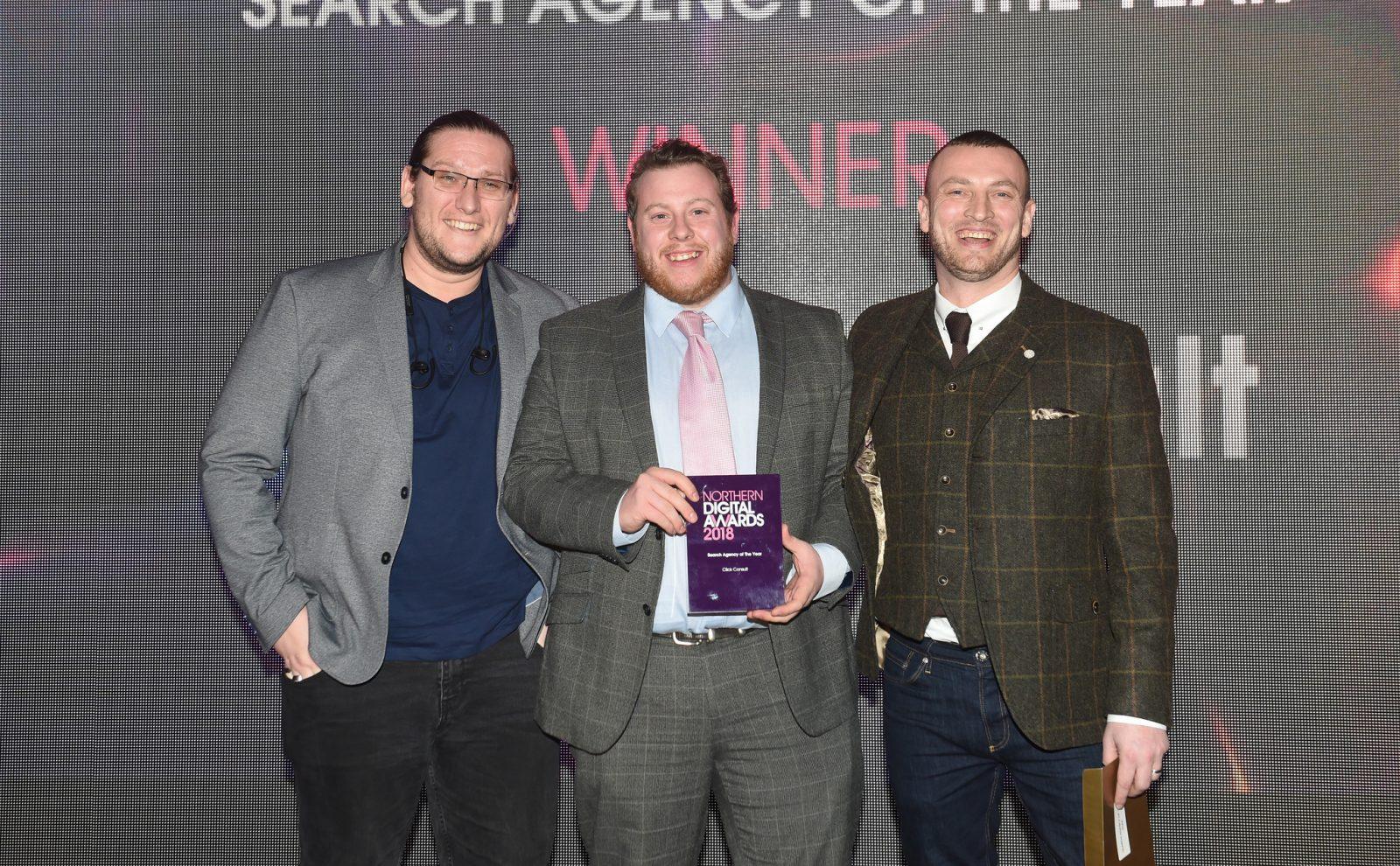 John and Scott accept our Best Search Agency award at last night's ceremony in Leeds
---
"Our approach to search marketing has produced some incredible results for our clients and bolstered our standing within the industry. We are very proud to be shortlisted for awards and even prouder to win them. Any accolade is a testament to the ambitious, creative and data-driven work that our teams produce in order to succeed," say our CEO and Founder, Matt Bullas.
"We've positioned ourselves firmly at the fore of the sector with an ambitious thought leadership programme that aims to share best practice, raise standards across the sector and help us to tackle some of the biggest challenges facing our clients."
Our results speak for themselves: our client base has increased significantly and with an array of big brands choosing us for their search marketing campaigns. Our team is one of the most accredited around with training a fundamental focus; this has led to company accreditations including numerous RAR recommendations and our listing as a Premier Google Partner and Bing Select Partner.
Our previous wins include Digital Agency of the Year 2017 (UK Agency Awards), Large eCommerce Agency 2017 (Northern eCommerce Awards), and two accolades at 2017's FSB Merseyside, West Cheshire & Wigan Business Awards.
A full breakdown of our recent accolades can be seen below: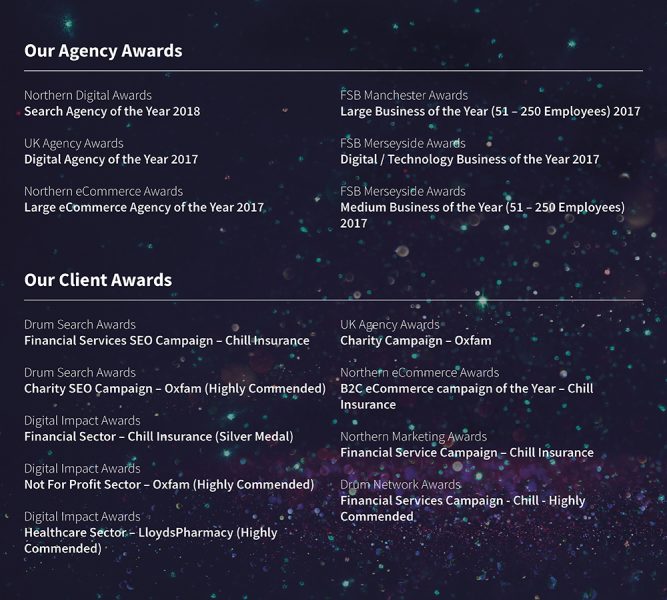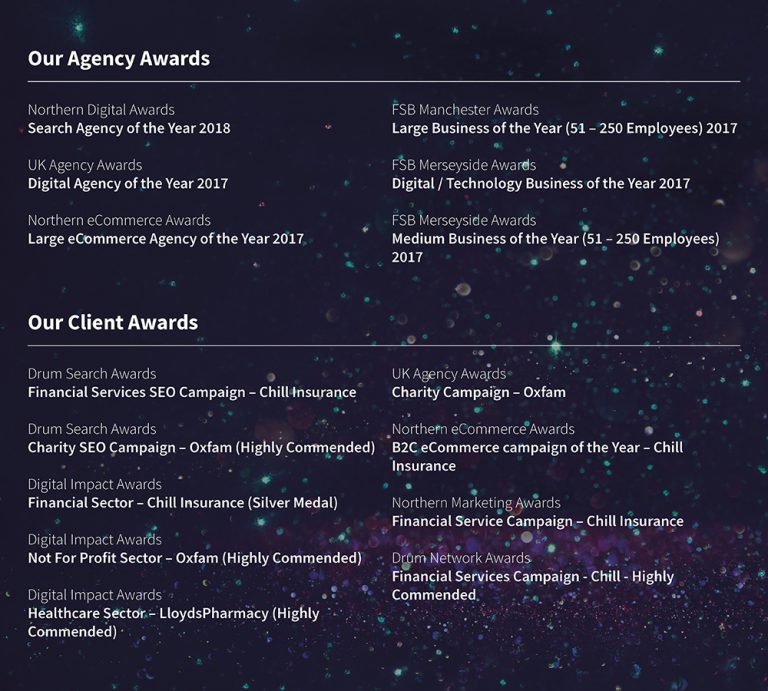 ---
Find out what makes us such a special agency, drop us a line or give us a call on 0845 205 0292.
Share this: