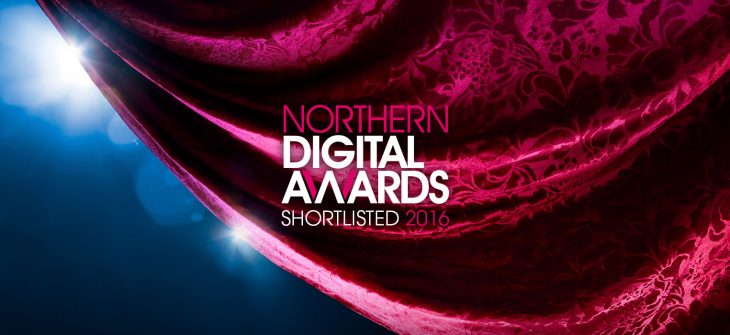 We're shortlisted for the Northern Digital Awards
The shortlist for the Northern Digital Awards has been announced and we feature in several categories!
---
We're excited to have been shortlisted for the Northern Digital Awards 2016, the biggest and liveliest celebration of digital excellence and expertise in the North.
Best Low Budget Campaign
For our work with ABTA, the UK's travel and trade association  We've exceeded the expectations  of the client through a consultative approach to search marketing, providing insight and recommendations across organic search, paid search, conversion rate optimisation and assistance. Despite a very limited budget, we've increased conversions for ABTA by 62%.
Best PPC Campaign
For 'Increasing conversions for SHEilds through PPC and remarketing'. We achieved outstanding results for our client in a short space of time, including increasing average total conversions by 108%.
Best SEO Campaign
For 'Most Visible Online Healthcare Supplier' (LloydsPharmacy Online Doctor). By creating a multi-channel, interdepartmental strategy that combined our organic search (SEO) expertise and PR and editorial outreach we were able to achieve results above and beyond what were asked for, delivering an exceptional 144% increase in organic sessions.
Best Digital Tool or Software
TRAX technology: our suite of software tools designed to augment each step of each area in search marketing. These tools offer myriad, granular data-points to drive a scientific approach to search marketing.
This comes at the end of a really strong showing in local and national awards as well as recognition from The Drum, Prolific North and others. Another in a long line of shortlists made confirms the great work we have done this year. We're not the kind of people to rest on our laurels, however, and the next year promises to be even better.
Matt Bullas, CEO and Founder, Click Consult
The results will be announced at an awards dinner in Leeds on Thursday 28th January 2016.
Share this: