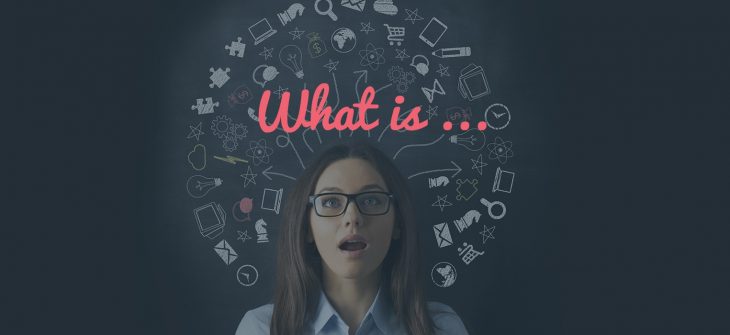 What is content marketing?
It's a term that you'll hear daily and probably more – but what exactly is content marketing?
---
What is content marketing?
Content marketing is a strategic marketing approach involving the creation and sharing of materials – both online and offline – including blogs, videos, reports, whitepapers and social media posts among others with the intention of earning links, business and exposure and building consumer relationships.
Why is content marketing important?
Content marketing is a vital form of communication between your business and potential audience. With competition at an all-time high and the way individuals take in their information so varied, content marketing allows you to connect with as large an audience as possible and over an ever expanding number of formats.
There is a well-known saying that 'content is king' and whilst that is true, in that you need to produce and promote your content, a better phrase would be 'good content is king'.
If as a business you are able to create, publish, distribute and promote materials for your target audience which will in turn lead to new business then this is a strategy you have to explore. The content and assets which you can create cost relatively little to nothing and the return on the effort of creating them can be very lucrative. If you can then make the content engaging and sharable then you are on a path to even greater exposure at a relatively low cost.
Examples of content marketing
eBooks – eBooks are a type of downloadable longform content that are filled with useful information that is useful, problem-solving tips and information for your target audience, and positioning you as an authority and a thought leader on a topic relevant to your brand.
Infographics – Our creative teams collaborate to craft original infographic ideas that will resonate with your target audience and prominent bloggers. Our team creates a narrative for your infographic featuring relevant, up to date information, ensuring that all information is visually presented in a way that is compelling and easy to comprehend, providing your audience with informative or entertaining material.
Videos – Research (by Syndacast and Twitter) has shown that video is the most engaging and sharable content medium, making video marketing a highly effective part of any content strategy. In addition, videos have a direct impact on search results. Our video production team have a wide range of experience creating compelling video content for brands across a range of sectors.
Content marketing strategy
When it comes to deciding on a content marketing strategy it is important to consider two things:
Who forms your current market?
Who are you trying to target?
If you are able to answer both of these then you are halfway there. Knowing your current market allows you to understand how they receive their marketing information and the platforms with which they are most receptive. Applying tactics based on these findings therefore gives you a better chance of adding to your readership by highlighting the key formats to use.
Once you have the formats decided, you can answer the second question. Understanding who you are targeting allows you to focus on the content of the material produced, eg, are they more likely to want the answer to industry specific questions or are they looking for promotions? Another consideration here could be the tone of voice, do they expect an authoritative voice that informs and that represents a thought leader or is the brand friendly and humourous looking for social shares?
---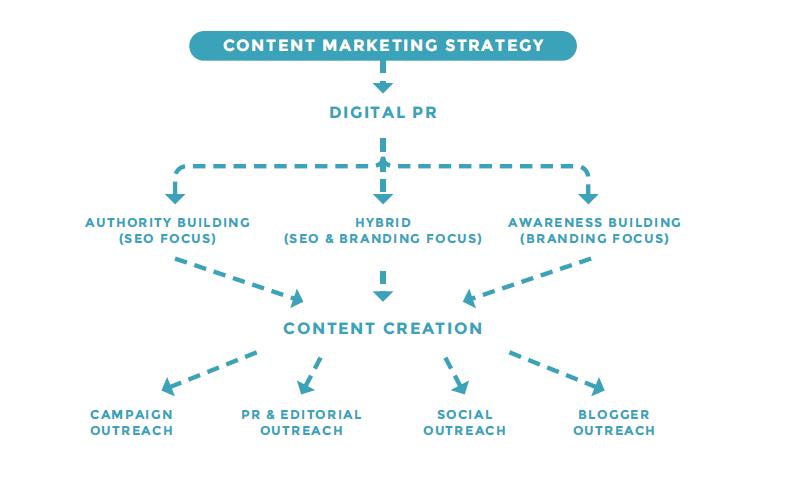 ---
How we run content marketing campaigns
Our campaign team are experts at planning, creating and delivering link building campaigns to support SEO for your website. Based on your objectives, we develop a campaign strategy with the aim of creating a natural linking pattern, placed in targeted locations, and based on your brand's key search term(s).
In conjunction with the client, we create a campaign concept that will draw bloggers into creating a post about a subject that is natural to their blog, interests and experience, while linking naturally to the client's site. Pivotal to our campaigns is the creation of bespoke visual content (such as an eBook or infographic) that is highly shareable and audience relevant. We then work on targeted engagement with bloggers to encourage them to post the content, share on social media, or collaborate with them on the creation of content if required.
This approach can improve your website's ranking for key terms and signals to Google that your website has trust and authority. We track the blogs and monitor content performance through continued engagement and analytics.
How can content marketing grow your business?
Content marketing is a vital strategy if you are looking to grow your business. The temptation is often to generate as much content as possible, across many platforms in the hope that the branding will grow and something will stick.
This is a tried and tested method that is especially true when it comes to social media, where brands engage at every possible moment, but is not without fault. This saturated approach can annoy existing or potential customers and deter them from your brand. For this reason it is highly important that you take them on a journey.
Gated v non-gated content
There has long been a debate as to the best possible approach to marketing and whether or not marketers should use gated or non-gated content.
Firstly it might be worth explaining the difference.  Non-gated content is an item that is free at the point of access and that can be freely shared. Gated content is that which requires the recipient to fill in a form or register to receive it.
It is common knowledge that gated content only receives a fraction of the interaction that non-gated content does (somewhere around the 15-20% mark). For whatever reason there is something entrenched in the human psyche that means we are less likely to download or read something where we have to fill in an online form, especially if it is our first interaction with a brand. This chain of thought is a stark reminder that businesses have to take their customers on a buying journey and they have to lead them through the cycle if they are to turn readers into leads and leads into conversions.
Content marketing should always have structure to it and if you can plan the buyers' cycle then success rate will be higher. An example of this would be to start with a simple blog post, this might generate social shares and expose someone who has little or no knowledge of your brand, they may then follow you on social media where another post gets their information, this would lead them to your website where similar engaging content waits. At the bottom of these blog posts or as a link in a social post you could put a call to action (CTA) in. Thanks to the trust the first few free posts have generated, the user is more likely to agree to sign up to a newsletter or to read more.
Marketing influencer and writer, David Meerman Scott, followed up on this and said that: "Ungated content gets 20 to 50 times more downloads than gated content and for most marketers — especially those who have to prove results — the idea of not requiring some kind of sign up information for viewing content sounds outright crazy."
---
Click Consult are experts in content marketing. If you'd like to see how we can help you to find your audience, contact us today. Alternatively, check out our extensive catalogue of resources, blogs and infographics.
Share this: