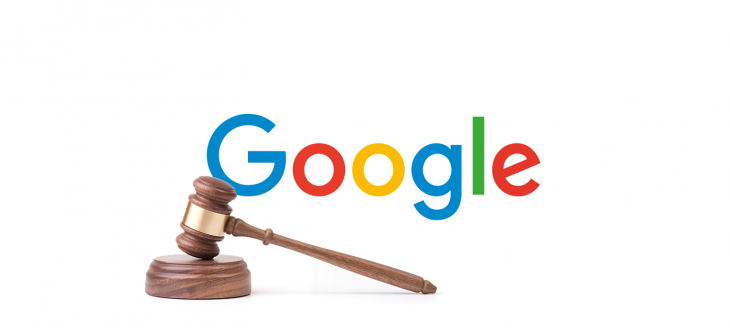 What the latest Google Ads updates mean for marketers
Google has some significant changes to to its Ads offering over the last couple of weeks. We asked our Head of Paid Search (PPC), Dave Karellen,  to explain how this will impact advertisers…
---
Google Ads' move to first-price auctions
Google has confirmed that it will move to first-price auctions for Google Ad Manager by the end of 2019, when it will begin to run a single, unified auction and remove last look.
The move affects display and video inventory sold via Ad Manager, with no impact on auctions for ads on Google Search, AdSense for Search, YouTube, and other Google properties, and advertisers using Google Ads or Display & Video 360 do not need to take any action.
Google Ad Manager's Sam Cox said: "With this change, every offer from programmatic buyers will compete in the same unified auction, alongside inventory which is directly negotiated with advertisers. An advertising buyer's bid will not be shared with another buyer before the auction or be able to set the price for another buyer. The buyer that wins the auction pays the price they bid. By simplifying our auction in Ad Manager, we can help make it easier for publishers and app developers to manage and get fair value for their inventory.
"Since the change from second to first price will require both buyers and sellers to make changes in their programmatic strategies, we'll give everyone time to prepare over the next few months before we start testing. During this time, publishers and app developers will need to rethink how they use price floors and technology partners will need to adjust how they bid for Google Ad Manager Inventory."
Why has Google made this change?
Dave says: "While at first glance, this is just another way to increase Google's already swollen pockets by removing the discount feature of bids, it actually makes sense when it comes up against other ad exchanges. Where other ad exchanges have implemented a first-price bidding model, it gives them a competitive advantage over Google. Therefore, it's become something of a race to the bottom and Google can't afford not to make this change as to not would limit their visibility.
How will the change to a Google first-price auction impact publishers?
"The drawbacks are that header bidding and ad demand partners will decrease in value, as will the impact of things like yield optimisation and header bidding. Those with high-quality ad inventory, however, will have a competitive advantage."
How will it affect day-to-day strategies?
"It will mean that anyone with very large bids should probably review these as they assume it will be discounted and aren't actually prepared to pay that much in most cases. More people will move towards having a bid that reflects exactly how much they are prepared to pay."
Will it result in a fairer playing field?
"Yes, but it would have been better had the move towards a fairer playing field been that all other ad exchanges had to adopt a second price model than Google having to adopt a first price model. But they aren't regulated in that way unfortunately.
"As a final point, it's important to note that while Google making this move on the GDN (Google Display Network) makes sense for them; if they were to do the same on Google Search then the only reason they would have to do this is to make more money, and would be a pretty unscrupulous move."
---
Google Ads to retire 'average position' metric
Google has confirmed it is to sunset the 'average position' metric in Google Ads in the third quarter of 2019, having last year rolled out Impression (Absolute Top) %" and "Impression (Top) %, which describe what percent of your ads appear at the top of the page and absolute top of the page which "give you a much clearer view of your prominence on the page than average position does".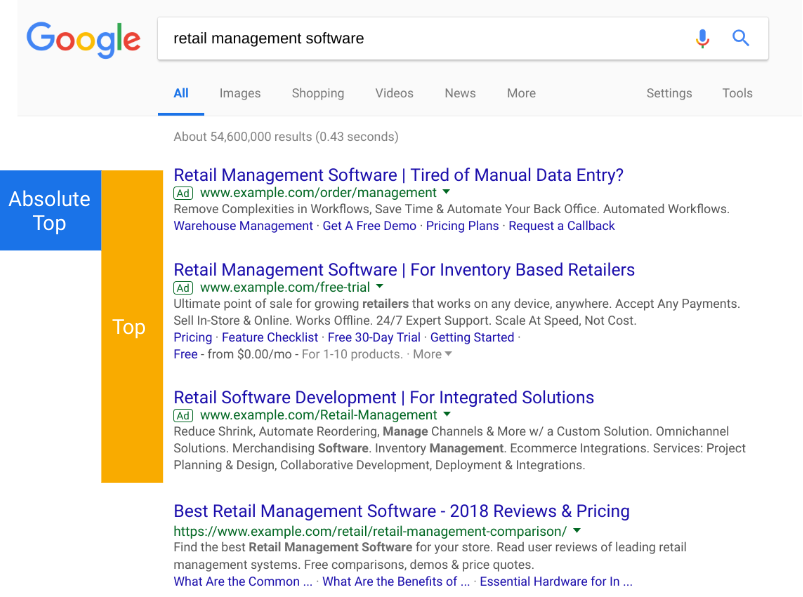 Source: Google blog
How will the new performance metrics (announced end of 2018) work?
They give an idea of how often your ads have appeared at the top of the search results page, or at the top of the page and in position 1 (absolute top). This information has already existed, albeit it in a different format, with 'Top vs Other' segmentation. While it's a welcome addition, the problem is that average position still very much has its place. By taking away average position in the same swoop, it means that there are measurement blanks left. For example, there'll be no way of distinguishing between position 2 and position 3 if they've both appeared top of page.
Will this shift in understanding of average position be problematic for Google advertisers?
It's been suggested that it could help to provide an explanation for lower CTR campaigns for advertisers who incorrectly believe that they're dominating the top spot for the keywords relevant to their target audience.
Dave says: "It will be problematic in that a lot of optimisation and reporting techniques will have to change. You don't have to be too cynical to conclude that it's another move towards Google forcing bid strategies as the only way to optimise, buy taking away key metrics to optimise. It can also be confusing that there are two metrics which would like they do the same thing for both top and absolute top.
"Search Top IS and Impr (Top) % both sound like they do the same thing but give wildly different results. The first is defined as impressions on top/eligible impressions on top and the second is Impressions on Top/Impressions.
"The denominator difference on these means that sometimes one will be bigger than another (eligible impressions are bigger than impressions, and top impressions are smaller as a set than impressions, therefore eligible top impressions can be either bigger or smaller than total impressions).
"The difference between these two metrics is being overlooked, and they may be able to provide at least somewhat of a dual perspective on bidding for the more sophisticated advertisers after average position is sunset."
---
Google to introduce shoppable ads on Google Images
The new format enables you to highlight multiple products available for sale within your sponsored ad among Google Images results. Google is currently testing this on a small percentage of traffic with select retailers, surfacing on broad queries like "home office ideas", "shower tile designs", and "abstract art".
It also introduced Search absolute top impression share" and "Search (Top) IS, which show what percentage of the total available metrics your impressions represent and which it says "are the best metrics to use if you want to optimise for position".
Ginny Marvin at Search Engine Land wrote "Change is constant in search advertising, but average position has one of the few constants for more than 15 years. Yet, with the removal of right rail ads, in particular, its utility has sharply declined in recent years."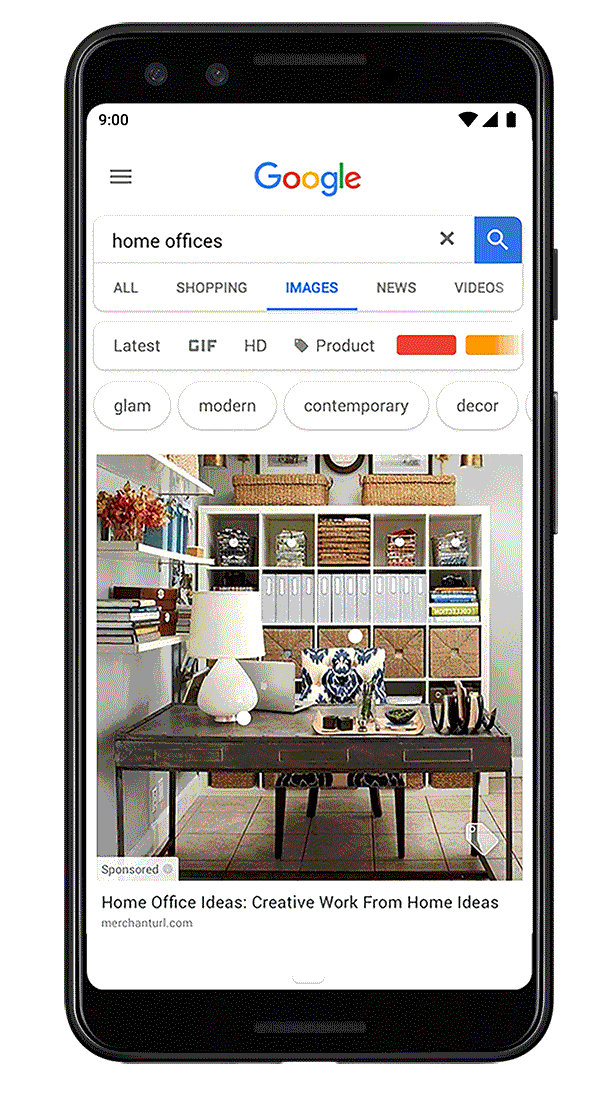 Source: Google blog
Surojit Chatterjee, Vice President, Product Management – Shopping, said: "A recent study shows that Google is the first place US shoppers go to discover or find a new brand or product. But shoppers aren't just doing their searches on Google.com. We've seen that 50% of online shoppers said images of the product inspired them to purchase, and increasingly, they're turning to Google Images."
Google is also bringing Showcase Shopping ads to Google Images as well, offering shoppers "a more inspirational and rich visual experience".
What opportunities will this offer to Google advertisers?
Dave says: "Monetising Google Images has been tried before and it failed. It will offer some opportunity for increased scope, but it may still be the case that performance and conversion rates will be weak. Not many people are in purchase mode when in Google Images."
How will this work alongside traditional Shopping Campaigns?
"They'll just fit in in the same way a Search Partner would. It will be interesting to see how segmentable it will be to report on, and also whether there will be an opt-out function, such as the one that exists for Search Partners."
---
Want to find out more about optimising your paid search strategy? Download our suite of PPC Uncovered eBooks.
Share this: