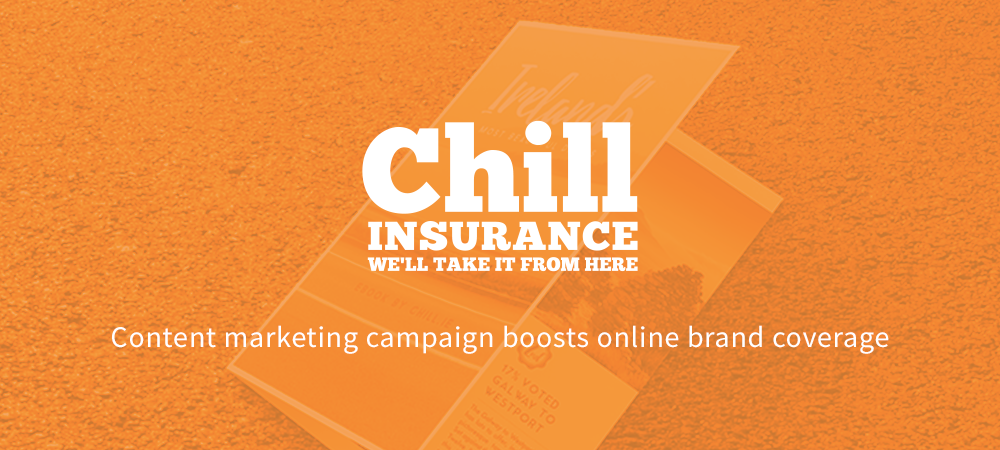 Building on the success of previous endeavours, Click Consult and Chill.ie asked bloggers for a tour of the Republic of Ireland's most beautiful drives for a bespoke eBook aimed at creating links and raising visibility
---
About Chill Insurance
Chill.ie is one of Ireland's leading insurance online brokers, with an ethos of providing the right policy at the right price.
Irish Drives
This content marketing campaign targeted driving, lifestyle and family bloggers, finding out their favourite driving routes in Ireland with the intention of compiling a magazine style eBook. From the dialogue, collaborative posts were gathered and enthusiasm to be part of the campaign was fostered.
Bloggers, those who gave tips about Irish drives and locations, had their quotations added to the bespoke campaign eBook. We also offered a specially designed blogger badge to add to participating blogs, letting their audience know that the eBook was coming.
The bloggers featured in the eBook were then asked to write a post featuring link to the Chill Insurance website and as well as a link to the eBook download.
The bloggers were provided with some social amplification help – as to how to attach the eBook, to gain links correctly, and to share on social media for reporting.
High DA (Domain Authority) driving, lifestyle, and family bloggers were identified for this campaign, resulting in a high-level link building pattern supporting Chill Insurance's online visibility.
As bloggers were engaged with, and a partnership approach was developed, the posts are therefore entirely natural and the bloggers' own ideas form strong material to endorse the brand.
---
Click on the image above to download the eBook
---
Results
The campaign earned numerous links, with some excellent DAs, but all with fantastic content being presented to the blog's audience. To give some indication, a proportion of these links are listed in below.
Joe.ie
Domain Authority 56
---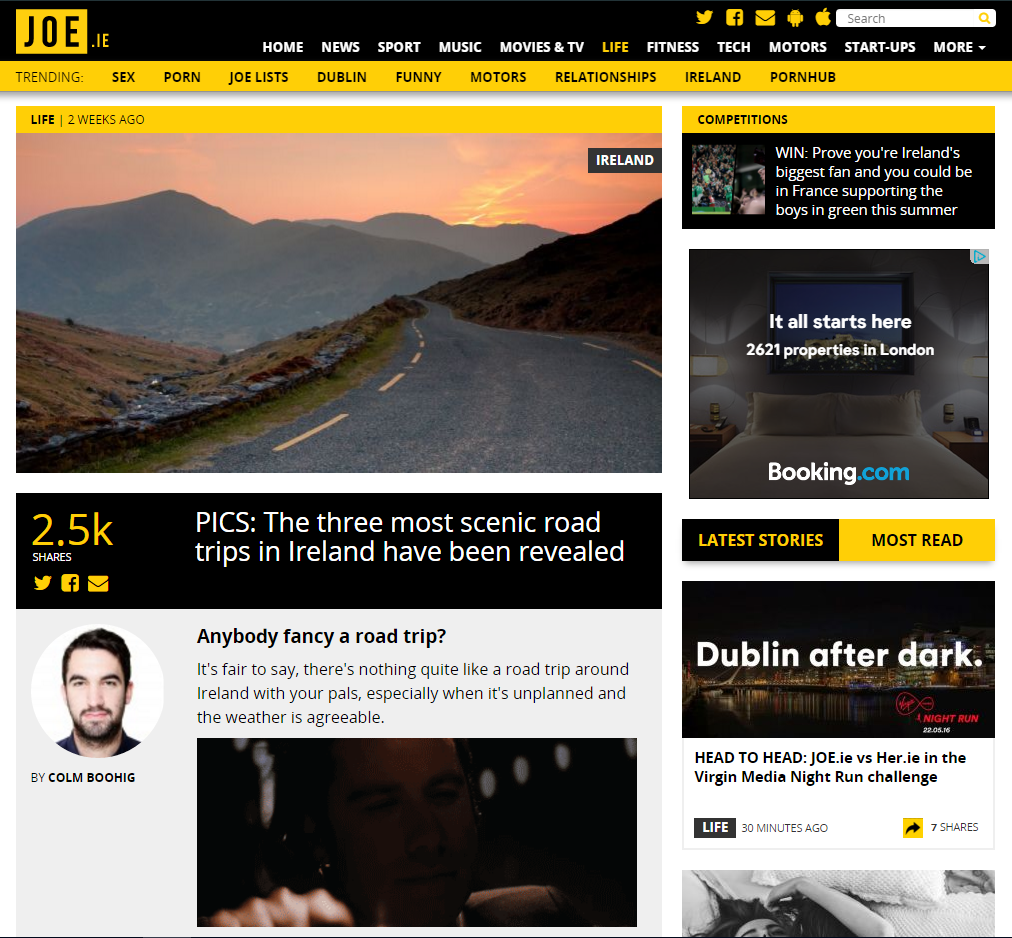 Her.ie
Domain Authority 47
---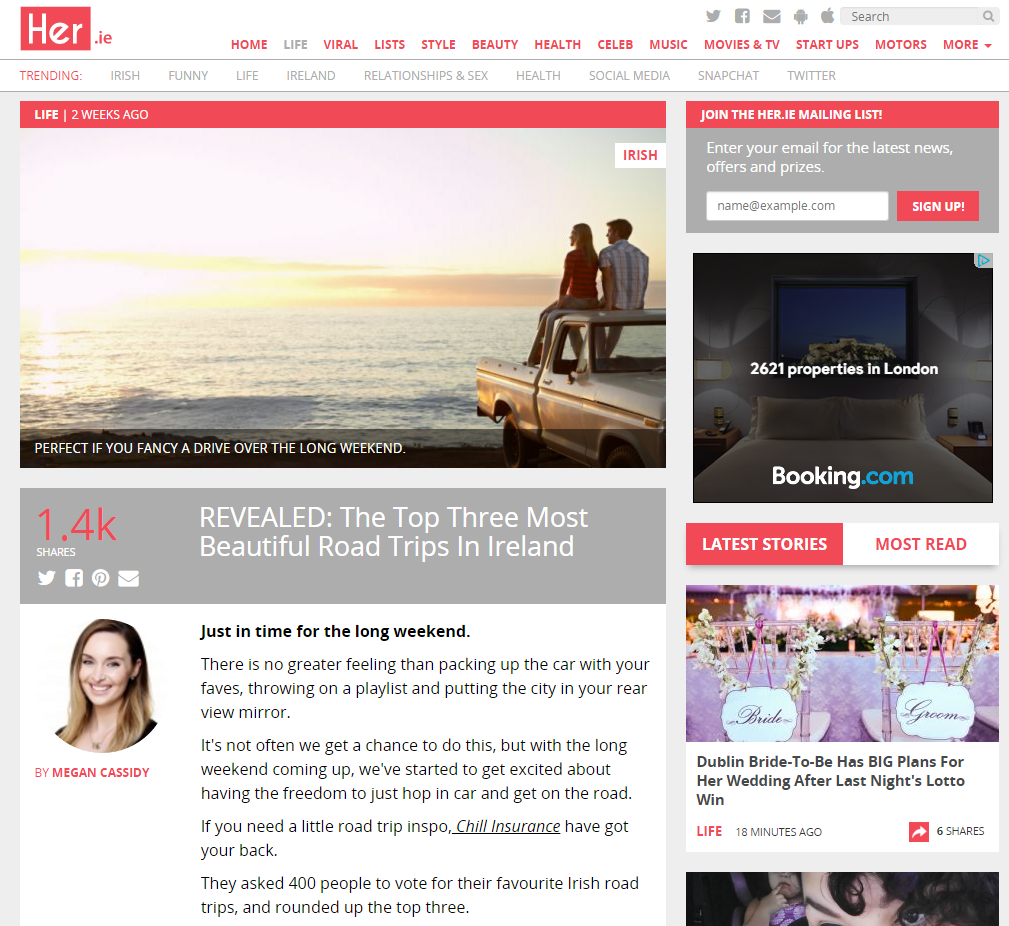 ---
Campaign Metrics Summary:
The campaign social posts from Chill Insurance, featured bloggers and anyone who has shared their posts reached 1 million impressions.
There was 181 mentions to Chill Insurance, including retweets, with 49% coming from the USA (this was due to retweet of blogger "go book yourself" having a lot of American interaction as you can see in the conversation map. 25% Ireland, 13% UK and 4% Canada and Australia.
32% of social posts had a positive sentiment (compared to 1% for negative) showing the success and excitement of the campaign
128 retweets on Twitter overall, with 45% having a large amount of followers (1,000 +), 73% being female.